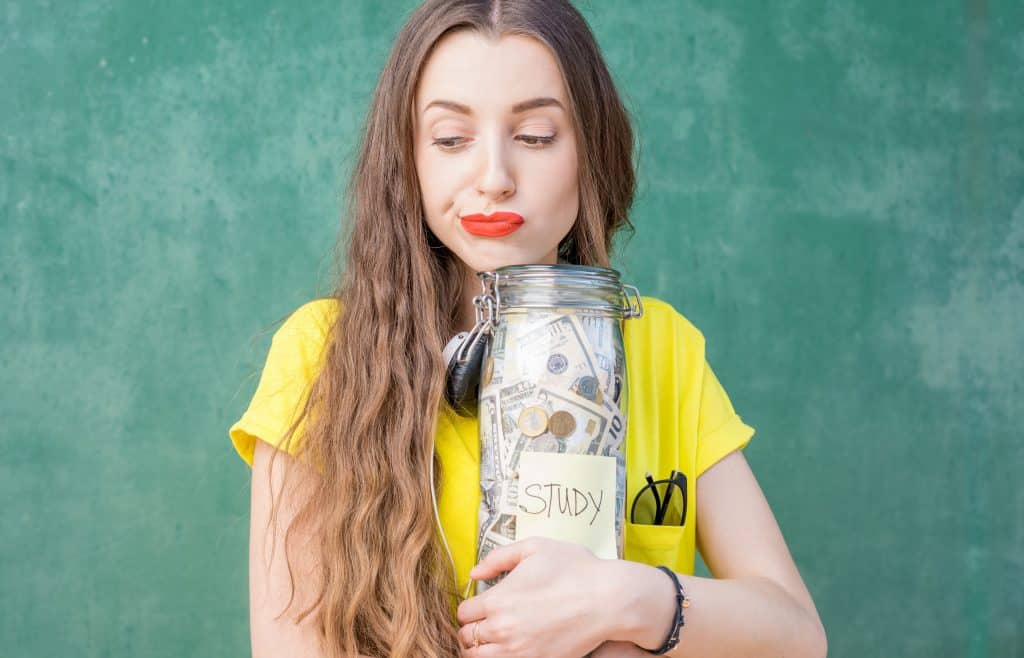 BY PETE ALFANO
The fashion-conscious know the cost of a new wardrobe often depends on whose name is on the label. But that potential sticker shock doesn't compare to a college graduate's cost of a cap and gown. This price tag can exceed $200,000.
Nowadays, there is a high price to pay for higher education as costs continue to soar, leaving many graduates saddled with debt as they enter the job force after graduation. According to collegeboard.org, the average price for one year at a public institution in 2020/2021 is $22,180, including tuition, fees, room, and board. That number can often be more than double for a student attending a private university.
If you were wondering, the average cost per year for tuition and living expenses at public universities in Texas exceeded $19,000 for in-state residents and more than $26,000 for out-of-state students. The price tag for tuition and fees at private universities such as SMU, Baylor, and TCU averages $50,000 per year.
Working part-time as a server at a local restaurant or finding a full-time summer job isn't going to cover much of the tab. Some students are fortunate that their parents pay for all or part of their college education. For the rest, financial aid is not just an option but a necessity.
There are several ways of finding financial help, ranging from scholarships to loans. Scholarships can be merit-based or awarded on financial need. And by scholarships, we mean those based on academic achievement. No matter how good an athlete your son or daughter is, the sobering truth is that less than 2% of high school athletes receive an athletic scholarship, and most of those do not cover the total cost of a college education.
Websites such as scholarships.com and studentaid.gov are excellent resources for students and parents to begin their search.
"There are several ways of finding financial help. Ranging from scholarships to loans. Scholarships can be merit-based or awarded on financial need."
In addition to scholarships, grants are another source of financial aid. Grants are free money that doesn't have to be repaid unless stipulations are attached, such as the requirement to graduate.
Federal and state governments are a source of grants, as are private organizations. Pell Grants, for example, are based on financial needs using a formula that considers the parents' income and assets. It does not mean that parents are required to contribute financially to their student's college education.
Studentaid.gov also lists work-study programs as a means of obtaining financial aid. Under this program, students are provided with part-time jobs that help defray some of their education costs. Undergraduate students who participate in a work-study program are paid an hourly wage that will be at least as much as the federal minimum wage.
If you don't qualify for a scholarship, grant, or work-study, there is always the option of a federal or private college loan. But the borrower beware. This is not free money. Students are expected to pay back the loan with interest. It is estimated that the average student debt from loans exceeds $37,000. The website studentloanhero.com estimates that almost 45 million Americans have student loan debt.
And there are serious consequences for those who default on their college loans. It will reflect on their credit rating, making it more difficult to borrow money for a car or house going forward. The lender may garnish the borrower's wages or claim any federal or state income tax refund. If the loan required a co-signer such as parents, they become responsible for the unpaid loan, which could wreak havoc on their financial standing.
What students and their parents should know, however, is that there are ways of securing financial aid so getting a college education becomes a reality. In addition to websites that make it much easier to sort through the various options, students can also talk to their high school counselor for guidance.
And don't wait until their senior year in high school. The process should start much sooner so students and parents can find the financial option that works best for them.