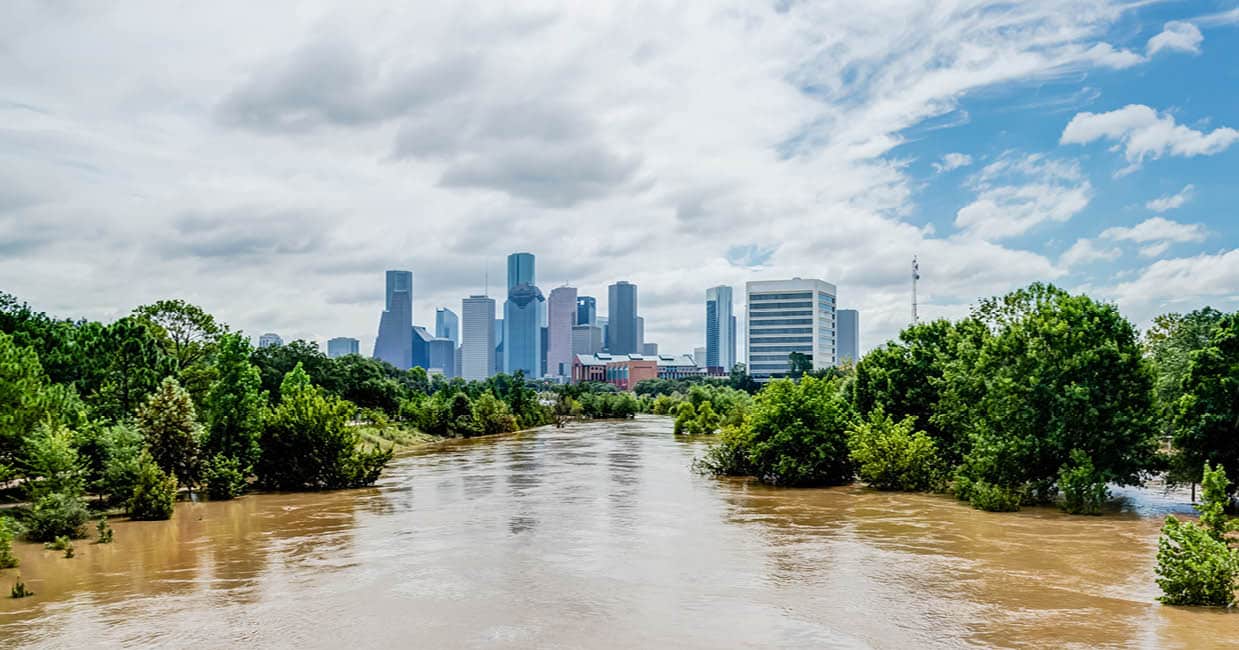 Now that the winds have died down and the water has subsided, let's all take a deep breath and remember… people are what matters. The rest can be replaced. Now, gather up your resolve for what will be a long recovery. Here are some ideas for making a start.
To begin with, take lots of pictures of water marks on the walls inside and out of your home, to prove how high the water went.

 

LOTS of pictures.

File insurance claims and claims for government help quickly so you get in queue.

Save all receipts throughout recovery.

You'll likely need a POD or storage container. Move quickly to order one, as they sell out fast.

As soon as you're allowed in your home, start assessing the damage. (See below.)

Use a Shopvac to suck up what water you can and start to bag up debris, wet insulation, and ruined items and take them outside.

Save a sample of any carpet and carpet pad for the insurance company to verify replacement value.

Get anything wet out of the house, so everything can begin to dry.

Take pictures to document any damage you see including wet sheetrock, wet carpet, wet furniture, or anything you'll want to claim.

Photograph each ruined piece of furniture, book, appliance, or item of clothing. The insurance company will want proof of each thing.

Once you've gutted as much as you can, crank up your A/C, set up fans, and consider investing in a home dehumidifier. You can also spray the exposed studs with bleach as they dry.

Be cautious when hiring contractors. Ask for multiple references and make sure they're using sub-contractors they have vetted as well.

Rather than storing undamaged items in cardboard boxes, plastic storage tubs are a more sturdy solution.

Be kind to your insurance adjustor. They will be overworked and underappreciated.

 

They also wield the power to value your loss and estimate your rebuilding costs. This is not a person you want to alienate.

All Harvey flood claims must go through the federal government, no matter who your insurance company is, since all money comes through FEMA. And if you've ever dealt with the government, you already know this will mean waiting. The time between the adjustor's visit and the day you get your insurance money will likely be months, rather than weeks. Hang in there. The waiting may feel like agony but we're all waiting together.

Be prepared for your first estimate to be less than you expect. That's normal. Work with your contractor to file a supplement for things that are missed. If you choose to hire a third-party arbitrator, understand they'll get a percentage of your total claim.
Accept help when it's offered. When someone asks what they can do, tell them specifically.

 

"We need candles, contractor bags, sandwiches, cleaning supplies, or someone to watch the kids while we clean up." Be grateful for those who reach out and be honest about what you need. Someday the shoe may be on the other foot and it will be you helping them.
A hurricane can cause damage that's not evident during a casual inspection. Before the insurance company appraises the damages, conduct your own fine-tooth comb inspection including:
Carefully inspect your roof scrutinizing valleys where roof planes intersect and anything that comes up through the roof (such as vent stacks), chimney top, and flashing to see if anything is loose or missing.

Check whether your dryer and furnace or boiler vent outlets are clogged with debris.

Visually inspect your home's electrical service entrances to see if they're sagging or leaning. (Contact an electrician immediately, if they are.)

Inspect shutters, exterior trim, gutters, and downspouts, which can come loose and fall off later.

Walk down your fence row and push against it to check for storm-weakened areas.

Inspect large trees on your property to see if they sustained significant damage.
Be sure to point out anything you find to your insurance adjuster.
And lastly, remember this too shall pass. Like residents of New Orleans after Hurricane Katrina and New Yorkers after Superstorm Sandy, we will come back bigger and better than before. Be patient. Be kind. Lean on your friends, family, and faith. And remember anything you lost is just stuff. Let's all just love each other through this.
"God, your God, will restore everything you lost; he'll have compassion on you; he'll come back and pick up the pieces from all the places where you were scattered."

Deuteronomy 30:3