The Norris House in beautiful Austin, Texas
An avid steel craftsman augments a new house after choosing to rebuild instead of remodel

Project by Davey McEathron Architecture
Photography by Leonid Furmansky
Interior Styling by Make Room Creative
General Contracting by Davenport Building Solutions
---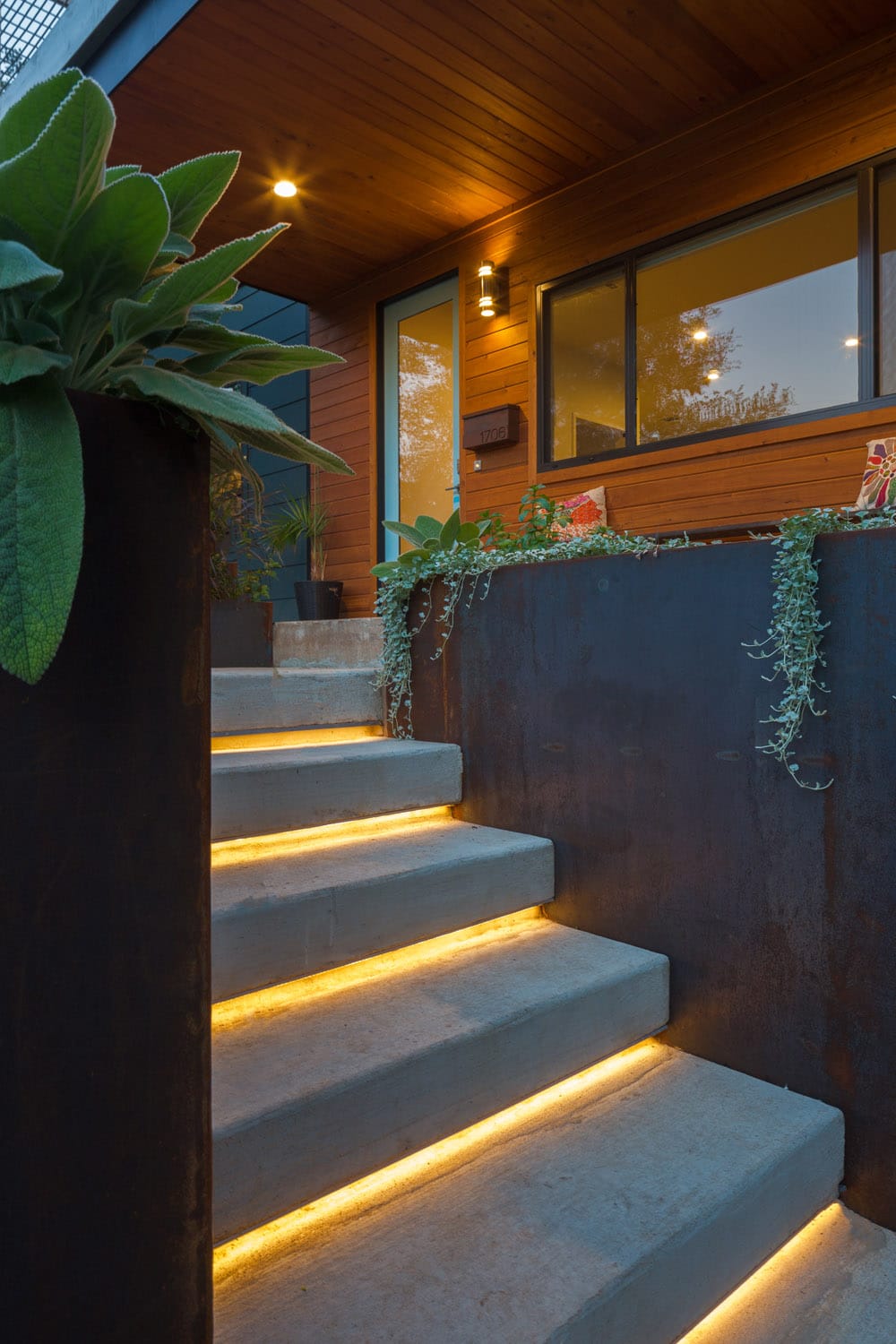 Stairway to Living
Various portions of the home—including metal elements like planters and the mailbox—reflect the personality of the owner, a craftsman who fabricated several of the home's elements, including a majority of the steelwork, himself.
Choosing Wisely
What began as a project to remodel and add to a home with plenty of charm turned into a significant effort after mold was discovered during selective demolition—and the decision was made to fully rebuild without ignoring the established neighborhood character.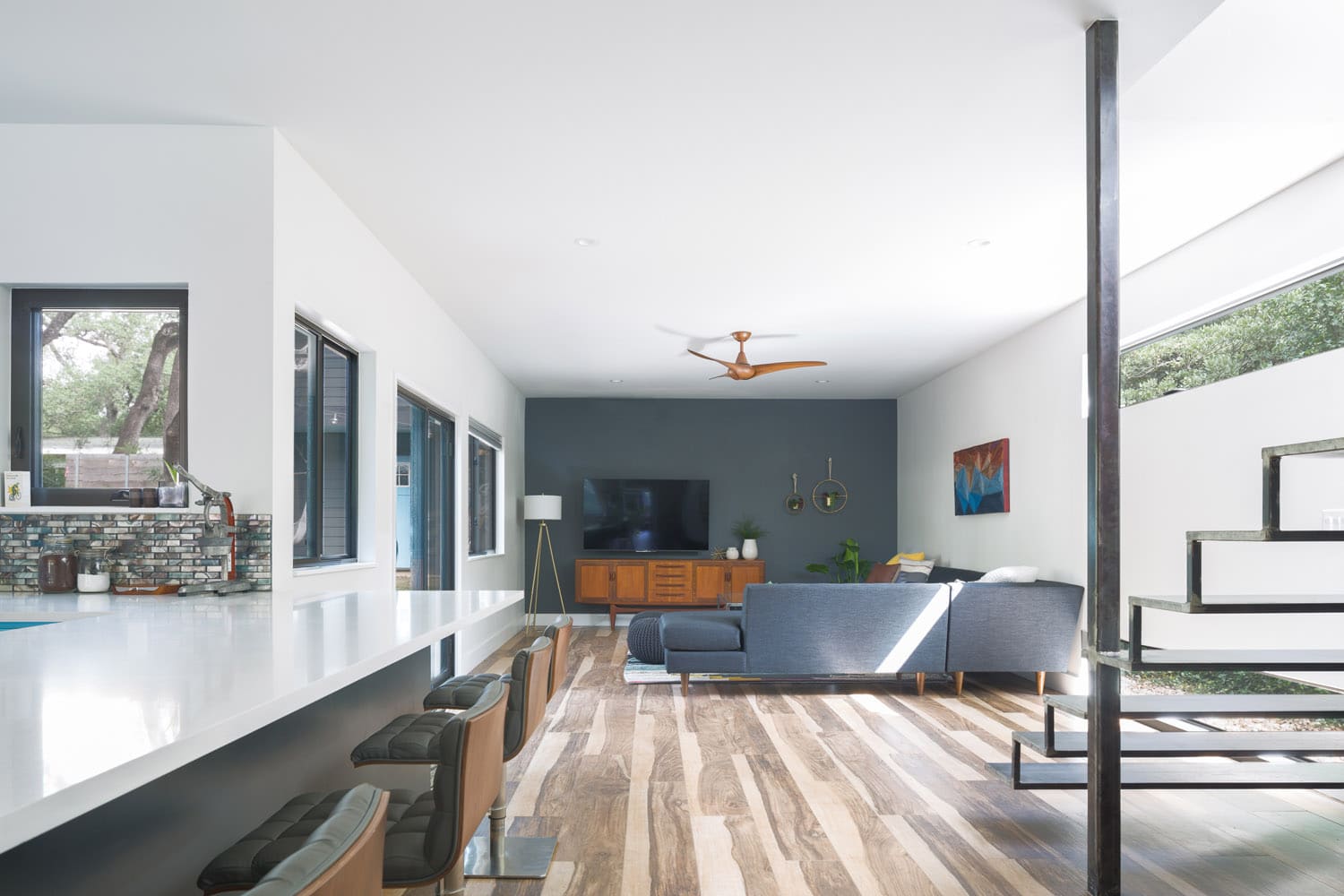 Get Together
The open floorplan allows the family to stay connected through the kitchen, dining, and living rooms, and also allows for large gatherings of friends.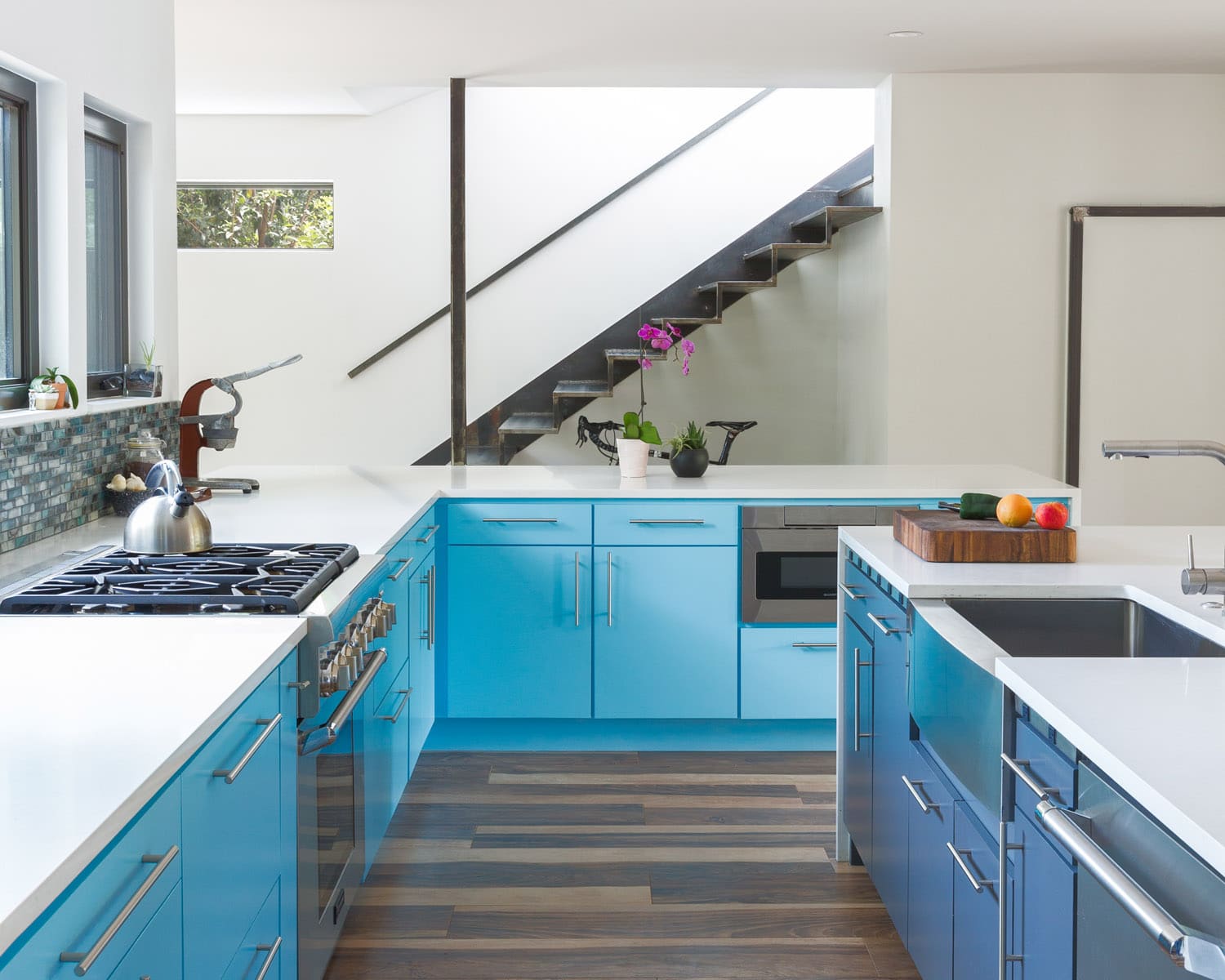 True Blue
Beautiful blue cabinetry provides the mostly white colored walls, ceilings, and counters with a fresh pop of color, while natural elements like wood, stone, and the steel staircase built by the owner help to ground the home.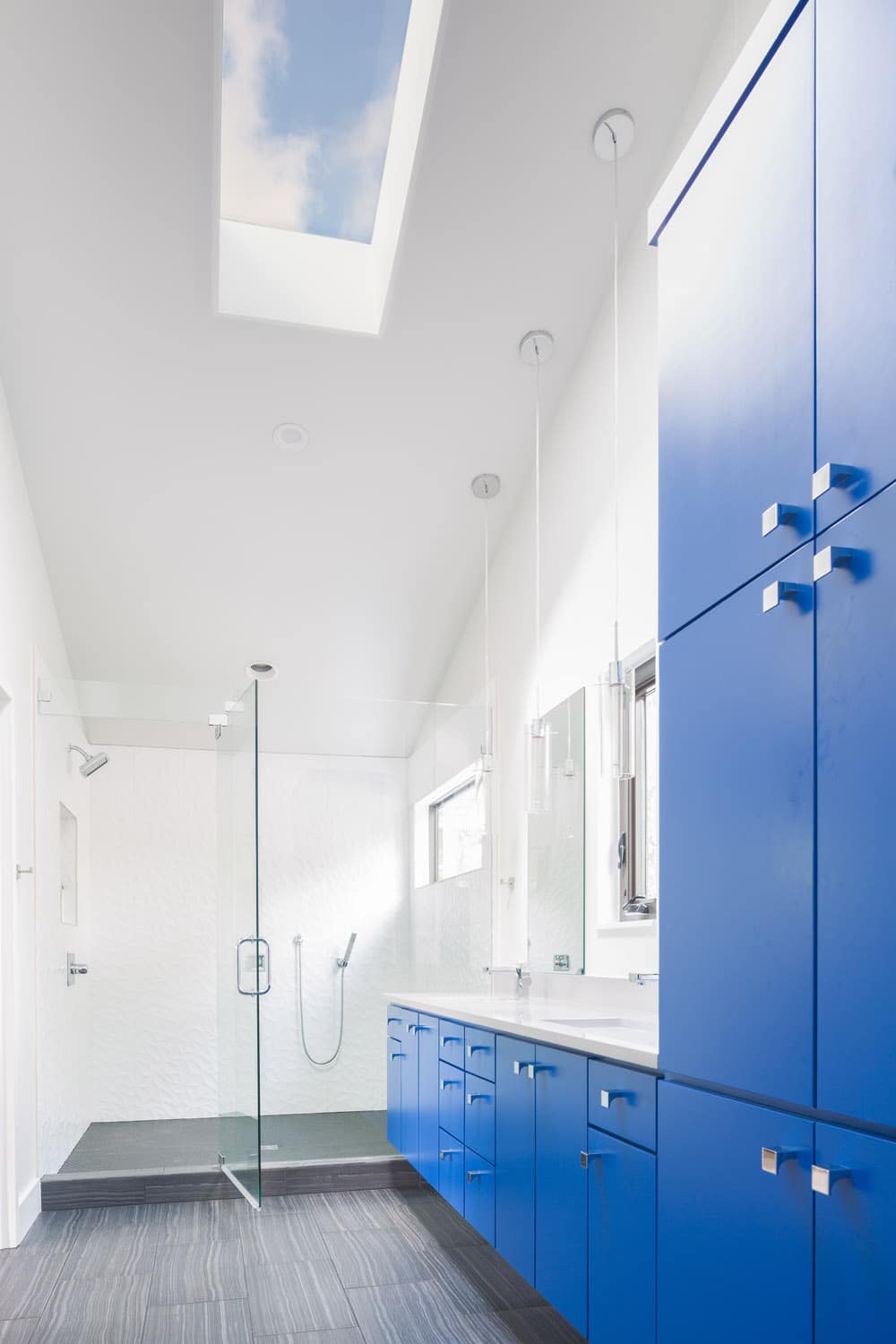 Wake Up
The master bathroom features a soaring ceiling with a built in skylight that pushes natural light deep into the bathroom even on the sleepiest of mornings.
---
About the architects
Davey McEathron Architecture was founded on the belief that architecture should be a fun and rewarding experience for everyone involved, with collaboration being a key component of the design process. DMA works with all involved parties to reach a design solution that excites and explores the possibilities of what a project can be.