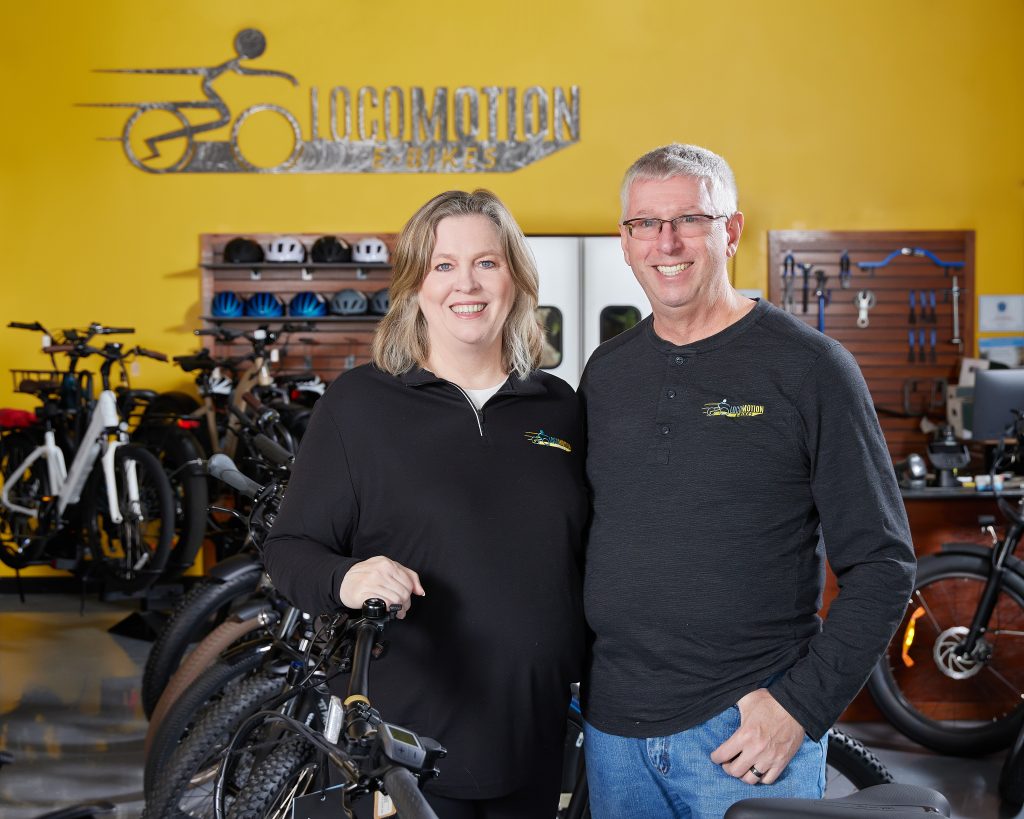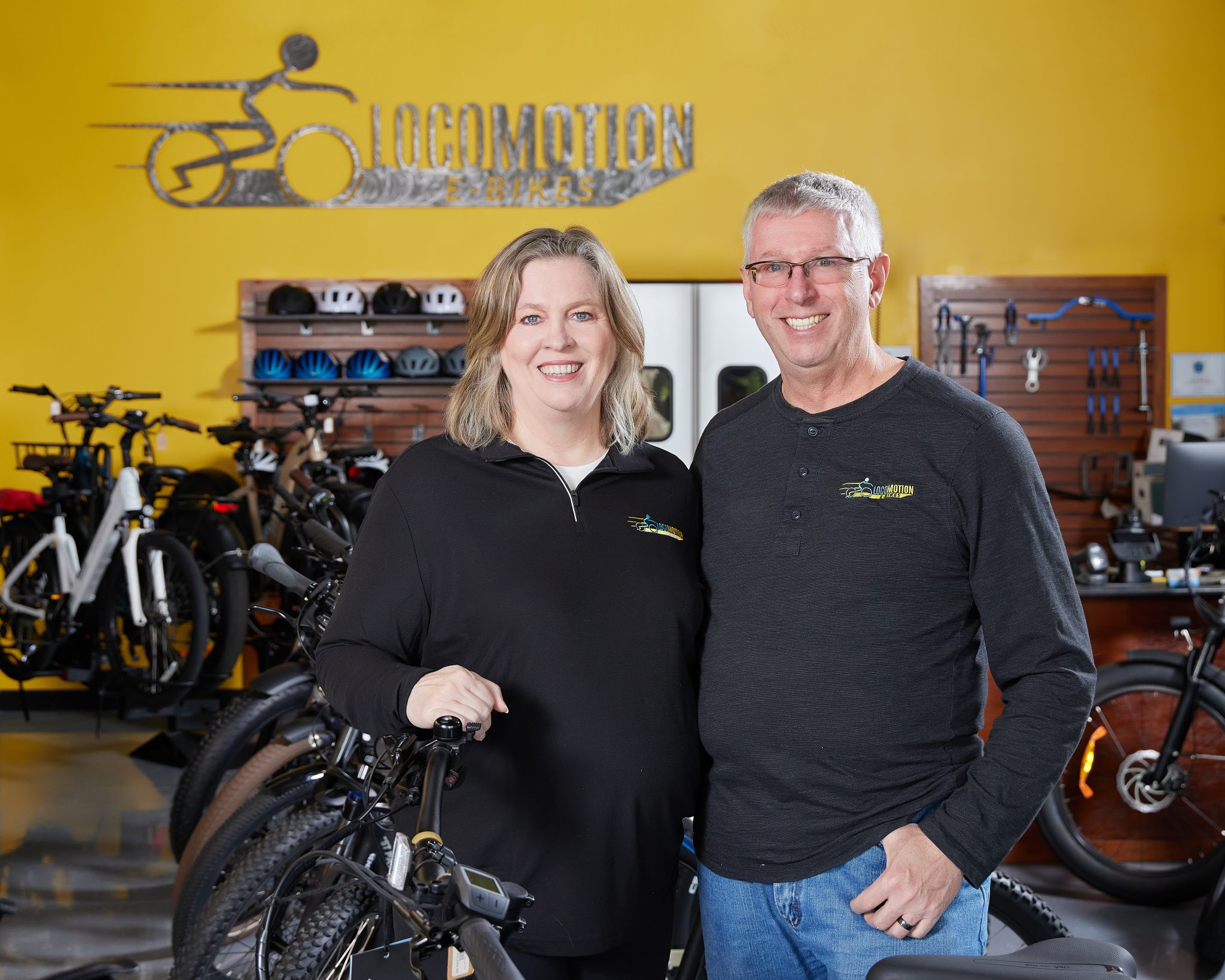 Photo by
Scott Peek Photography
---
Terri Belanger is living her best life. She owns Locomotion E-Bikes with her husband, Dave, and gets to introduce people to all the joys of electric bikes. The two moved from Wisconsin to McKinney in 2018 and decided to open Locomotion E-Bikes to help people embrace an activity that can enhance their life in so many ways.
"We love the satisfaction of putting people on an e-bike they're comfortable with and can afford," Terri says. "We've had people come from Austin, Oklahoma, Louisiana, and New Mexico to visit our showroom and purchase and service their e-bikes. Seeing the pure joy on someone's face when they ride their e-bike for the first time is a great feeling."
People love that the shop offers such a huge variety of bike styles and brands. Here, you can check out popular brands like Serial1, Tern Bicycles, Aventon, and Magnum e-bikes. The store also features Wicked Thumb, a Denton-based brand. "Just like we want people to shop local with us," Terri says, "we also wanted to shop local."
Outside of work, Terri enjoys trying new restaurants, sewing, going to the movies, and swimming in the backyard pool with Dave. And naturally, the two love going on e-bike rides together since they can easily travel 50 miles or more on their e-bikes. "An e-bike just opens up so many horizons," she says.
Come take a test ride and see how much fun biking is with an e-bike. Learn more at LocomotionEBikes.com
---
CONTACT
5160 Collin McKinney Parkway, Suite 500
McKinney, Texas 75070
(214) 856-4035
LocomotionEBikes.com