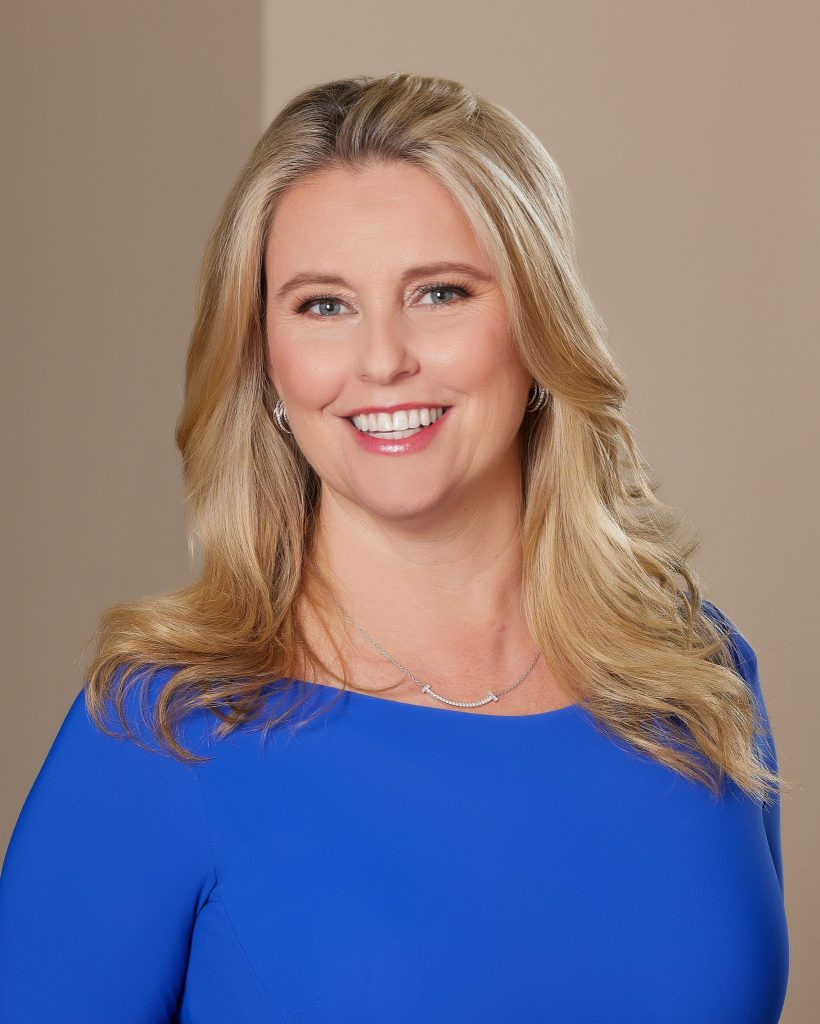 By
Meredith Knight
| Photo by
Scott Peek Photography
---
There was a time when a female dentist was an anomaly. Today 36% of dentists are female and women make up 56% of first-year dental students. Twenty-seven years ago, Dr. Jennifer Buchanan began leading the way for other women in her field. Today, mentoring young women considering a career in dentistry is still one of her favorite things to do. Dr. B can often be found speaking to students about careers in dentistry or welcoming female (and male) students to shadow her in her practice.
At dental conventions, she spends time speaking to younger women with new dental practices, encouraging them, and answering their questions about achieving a healthy work/life balance. "It can be daunting at first figuring out how to juggle the demands of marriage and children and a new dental practice," she said. "I tell them, 'I know it's stressful right now, but you can manage it and it will get easier."
For Dr. Buchanan, staying at the forefront of dentistry has meant a constant reeducation, investigating new orthodontic breakthroughs and investing in the ones that show promise. As her practice has grown, she's watched orthodontic technology advance from bulky braces to nearly invisible braces and aligners that work quicker and with more precision.
One of those technologies is Spark Aligners. More comfortable, clearer, and less likely to stain than the leading brand, they provide more efficient and effective tooth movement. Because they're less noticeable, they're perfect for teens and older adults who don't want to look like they're wearing braces. Dr. Buchanan also provides Cone-beam-computed tomography (CBCT) in her office, which offers a full picture of her patients' teeth, bones, nerve pathways, and soft tissue, so movement with Spark Aligners can be more precise and effective.
Of course, orthodontic treatment isn't one-size-fits all. Many patients are still best treated with braces. For them, Dr. Buchanan offers advanced Insignia Custom Damon Braces. "I love Insignia technology because every patient's brackets are 100% customized for their mouth and calculated to affect their tooth movement in the most optimal way," states Dr. Buchanan. "We can achieve the desired results with fewer office visits, and we can straighten their teeth without expanders, headgear, surgery,
or extractions."
Known throughout the community for her philanthropic spirit, Dr. Buchanan was awarded the Great Texan Award in 2022 for her work on behalf of the Boys and Girls Club of Collin County. Since 2014, her Shoes for Smiles program has recycled over 40,000 pounds of shoes and clothing and, with the profits, has purchased over 1,000 pairs of school shoes for local Boys and Girls Club kids. Dr. Buchanan also sponsors school sports teams, organizes an annual Christmas gift drive, awards orthodontic scholarships to deserving patients, and her annual SMILES CHARITY concert raises thousands each year to pay off mortgages for wounded veterans. Dr. Buchanan was awarded the Small Business of the Year in 2002 and the McKinney Citizen of the Year in 2009.
Call (972) 542-4412 to schedule your complimentary consultation with Dr. Jennifer Buchanan.
---
CONTACT
6595 Virginia Parkway
Suite 100
McKinney, Texas 75071
(in Adriatica)
(972) 542-4412
McKinneyBraces.com