Alisa Reed, DDS
Dental Designs by Alisa Reed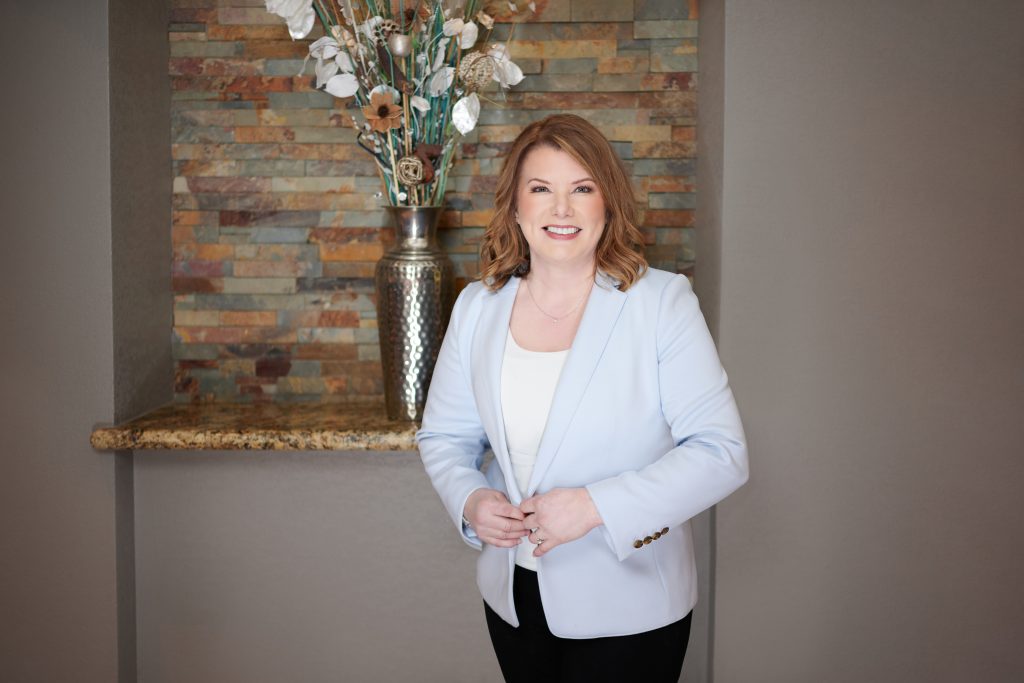 By
Annette Brooks
|
Photo by
Karina Eremina of Joy of the Moment Photography
---
We've seen dramatic changes in dentistry over the last couple of decades, from technological breakthroughs to the number of women entering the profession. Dr. Alisa Reed has been in the center of it all, staying at the forefront of dentistry, providing quality patient care that "goes the extra smile," and setting an example for her team as a leader, a dental professional, and the proud owner of a growing, state-of-the-art practice.
"Around 10% of my Louisiana State University School of Dentistry class were female. Today, over half of the first-year dental students in the U.S. are women," Dr. Reed says. "It's a great career for women like me who love science and medicine and enjoy helping others. Plus, women tend to be naturally gentle and nurturing, which helps ease patient anxiety in the dental chair. And women who have suffered from trauma usually feel comfortable with me and my associate, Dr. Stacey Smith."
Looking back at dental school, Dr. Reed says her "dental sisters" were remarkably supportive of one another. "The camaraderie I experienced then has grown. It's truly a sisterhood among female dentists. One of the things I love about continuing education — in addition to staying up to date on the latest innovations — is connecting with my dental sisters around the country. There's a powerful, lasting bond among us."
Dr. Reed notes that she's forever grateful for having wonderful female professors and dentists as mentors who inspired her to "continue a legacy of mentorship." High school and college students interested in pursuing a dental career can intern or spend time at her offices. "Assisting in the office gives students firsthand experience and helps them prepare for the diverse nature of the job. It also shows them the difference a positive, pleasant patient experience at the dental office can make."
More About Alisa Reed, DDS
Dr. Reed, a Louisiana native, has been a Texan for more than 25 years. Residing in The Woodlands, she proudly serves the community where she lives and has raised her children — ages 18, 21, and 25.
"Dentistry enabled me to create a healthy work-life balance. I could enjoy a challenging career yet be present and involved in raising children on a daily basis," Dr. Reed adds.
Her daughter and youngest son are in college in Louisiana and Texas respectively, and her oldest son lives nearby. An empty nester, she recently welcomed a new puppy into her home and stays active in the community.
Welcoming New Patients
Dr. Reed and her team look forward to welcoming you into their dental family. She usually practices in the Panther Creek office and Dr. Smith sees patients at the Medical Plaza location. Call today to schedule your appointment.
---
CONTACT
1001 Medical Plaza Drive
Suite 300
The Woodlands, Texas 77380
(281) 367-3411
DentalDesignsByAlisaReed.com
4850 West Panther Creek Drive
Suite 104
The Woodlands, Texas 77381
(281) 296-2010
DentalDesignsByAlisaReed.com