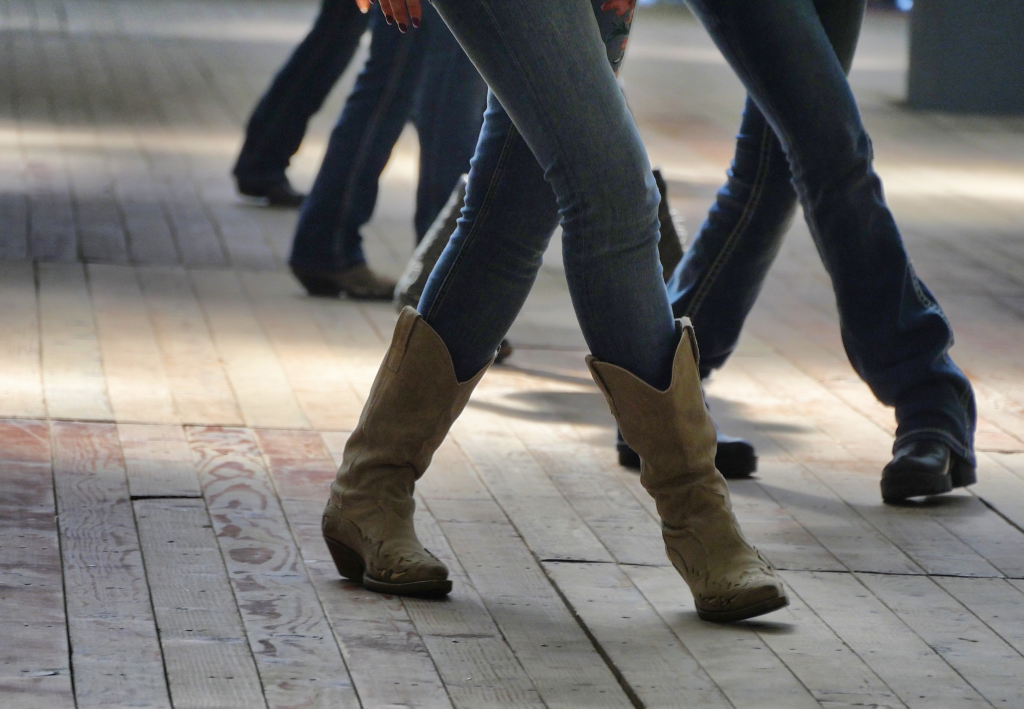 By Christina Garcia
---
It takes time to attain legendary status, and Texas dance halls have roots going back to the turn of the 21st century. Their closely related siblings, honky-tonks, get the designation through a dedicated country-western attitude. Here are a few fun facts as you head out to two-step at the best dance halls and honky-tonks in the Lone Star State.
Gilley's, Pasadena
A modern-day honky-tonk in Houston named after country singer Mickey Gilley, this club and its collection of city-bred country music lovers inspired Urban Cowboy, a 1980s film with John Travolta and Debra Winger. Gilley's literally blazed bright when it burned down to the ground in an arson fire after 19 years of popularity that brought patrons to the sprawling joint with a massive dance floor, shooting gallery, large collection of pool tables, mechanical bull, and punching bag.
Broken Spoke, Austin
Established in 1964 when the surrounding area was a lumberyard, Broken Spoke is a low-slung old-school honky-tonk representing country music amid the high rises of a fast-growing capital city. You can still have a hearty chicken fried steak in the restaurant before a two-step lesson. "Outlaw country" had a home here with s hows from Willie Nelson and Kris Kristofferson. A young Dixie Chicks, now known as the Chicks, also played at this venue on their way to fame.
Anhalt Hall, Spring Branch
This community dance hall evolved into what it is today, starting with the 1879 construction of a smaller space that blossomed over the decades. Maifest and Oktoberfest still celebrate old world heritage with harvest time polka, country-western music, and a big German meal. You might recognize the hall from a scene in the 2000 film All the Pretty Horses. All ages are welcome.
Gruene Hall, New Braunfels
An authentic dance hall built in 1878, Gruene once served dime-a-shot whiskey. Dances often started early Saturday, broke for coffee and sandwiches at midnight, and then continued until 5 AM. Badger fights? Also once held here.
Luckenbach Hall, Fredericksburg
Built as a Gemeindehalle (community hall) by residents in 1850 and still used by the community today, this dance hall remains a gathering place for old friends. In 1973, Jerry Jeff Walker recorded the legendary Texas album Viva Terlingua here. In 1977, "Luckenbach, Texas (Back to the Basics)" became a hit for Waylon Jennings and Willie Nelson. Catch a dance on the weekend or attend the Mud Dauber Chili Cook-Off, a tradition of more than ten years, in March.
Cheatham Street Warehouse
San Marcos Texas State students leased this old building in 1974 with Luckenbach's culture in mind. Those students created a honky-tonk where George Strait and Ace in the Hole had their first gig together, and a young Stevie Ray Vaughn played regularly on Tuesday nights. Randy Rogers even recorded his debut album, Live at Cheatham St. Warehouse, here.


Chow Down
Dance halls were originally community centers, so eating amongst friends was all part of the deal. However, the food was often brought in pot-luck style. These days some honky-tonks and halls have dine-in options for hungry dancers.
Sit down to dinner over a checkered tablecloth at the Broken Spoke and enjoy chicken fried steak, BBQ, and Tex-Mex.

John T. Floore Country Store also offers hearty plates of tamales, BBQ, and more. Randy Rogers named his album Homemade Tamales: Live at Floore's after

the food here.

Kendalia Halle serves $2 BBQ tacos at each dance.

Old 300 BBQ brings a food truck out to Twin Sisters Dance Hall and Anhalt. Count on their brisket nachos, Frito pies, and sandwiches to provide enough calories for a night of sliding across the wooden floors. Look for Old 300 on the first Saturday at Twin Sisters

events and the third Saturday at Anhalt.
Don't forget that these halls close for the hottest summer months, so check the calendar before driving out.