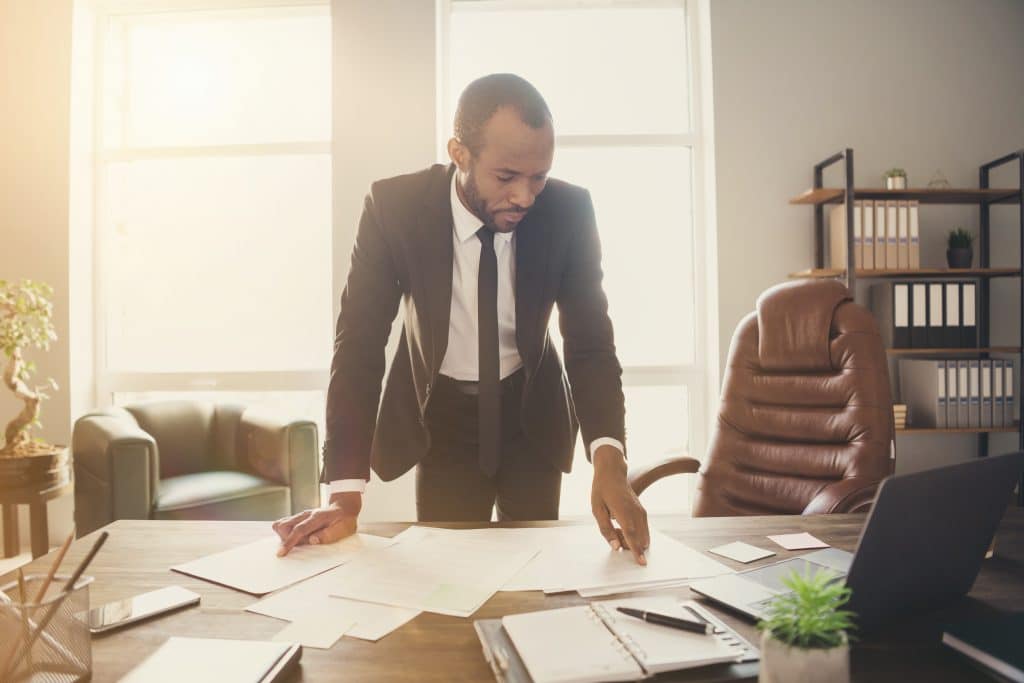 You'll want to choose the best lawyer for your specific needs. There are plenty of good attorneys out there — but many of them specialize in a very specific area of law. What kind of lawyer do you need? And how do you choose the right one? The nature of your legal problem will help to determine what kind of lawyer you need. Most attorneys concentrate their practices in a few legal specialties like family law, criminal law, employment law, personal injury law, bankruptcy, or civil litigation.
You'll want to conduct your own thorough research before making a decision.
Start by securing referrals from family and friends — make sure these referrals are for attorneys in the appropriate practice area. Carefully research each candidate. Check with your local bar association. Most county and civic bar associations offer lawyer referral services to the public — but take these recommendations with a grain of salt, as the bar association might not screen for qualifications. The American Bar Association also offers a searchable database for consumers seeking legal counsel.
You can also ask other lawyers for referrals. The legal community tends to be small enough that even when that friend or family member can't help you personally, they can almost always point you in the direction of someone who can. Lawyers tend to be aware of other lawyers' reputations in a particular practice area and can hopefully help steer you towards someone who is both knowledgeable and reputable. Keep in mind, many lawyers receive a referral fee when they refer out a case, and this may or may not influence their decision when referring out your specific case.
Once you've narrowed down the field of contenders, you should interview the attorneys to see who the best fit for your specific needs and legal issues will be. Most attorneys will provide an initial consultation (usually an hour or less) at no charge. (The process can differ from firm to firm and depends on their current caseload and priorities.)
Ask the attorney you meet with about your specific area of need and what percentage of their caseload is dedicated to your type of legal matter? How long has he or she been in practice, and what is their rate of success? Do they have any special skills or certifications? What are the fees and how are they structured? Do they carry malpractice insurance? Will anyone else be working on your case, and what are their rates? How will you be billed? How will they inform you of developments in your case? Is the attorney someone you would feel comfortable working with — and are you confident they possess the skills and necessary experience to handle your case? Look into any disciplinary actions against potential candidates. Keep in mind that more expensive does not necessarily mean lawyer "X" is any more or less qualified than lawyer "Y." You have to do your research, and then follow your intuition