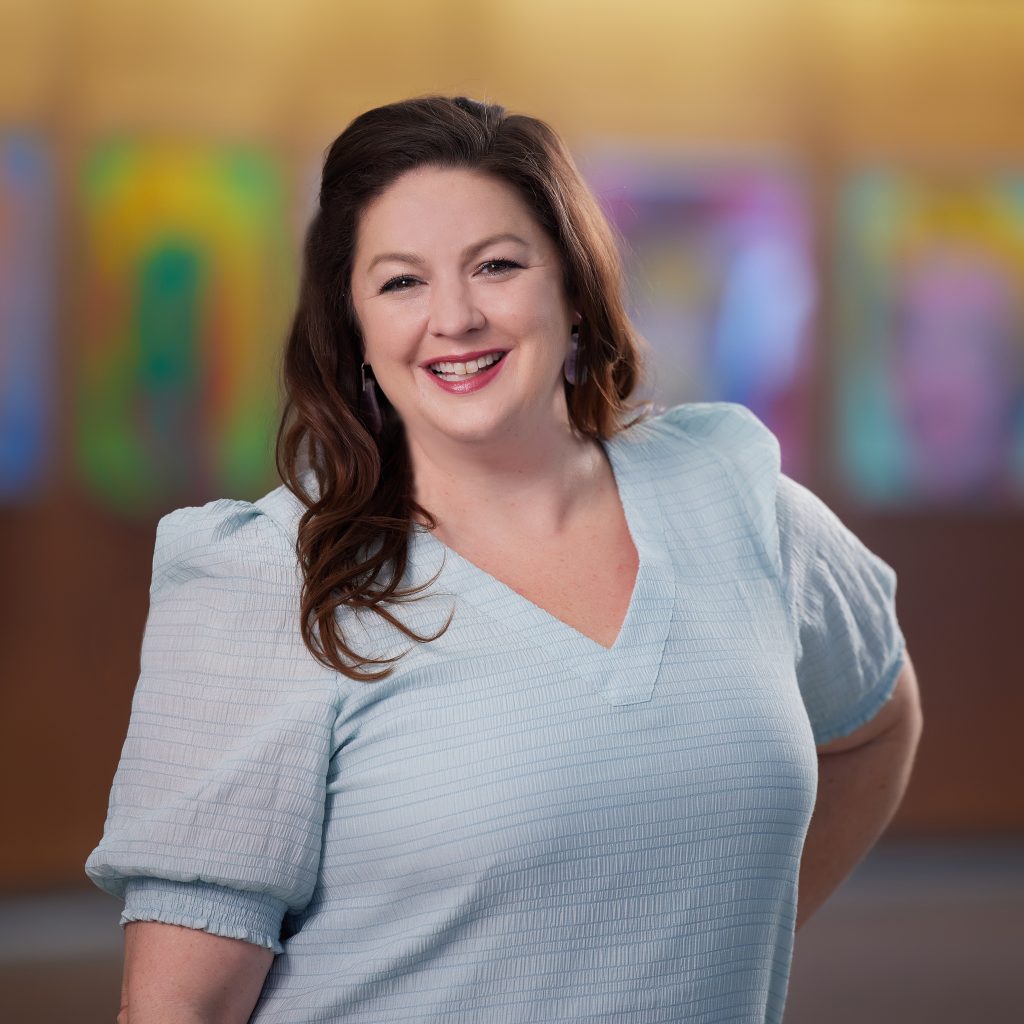 BY BRIGITTE SURETTE | PHOTO BY SCOTT PEEK PHOTOGRAPHY
Natalie Webb comes from a family of attorneys, so pursuing a law degree was a natural progression for her. Her passion for the legal profession began at a young age and her father, Brian Webb, a family law attorney for 40-plus years, had much to do with cultivating that passion.
"My dad was a well-loved and well-respected lawyer," Webb said. "We [she and lawyers at her firm] are all great in our own right, but he taught and trained us, so you could say we try to carry that spirit onward."
Webb took the reins as owner and managing partner at the Webb Family Law Firm when her father passed away in 2019. She began working at the firm in 2008, and her brother, Brant, came on board in 2011. They've expanded the firm with a team of legal experts — six paralegals, a legal assistant, a forensic financial specialist and four lawyers — who handle a myriad of family law matters.
The Beginnings of a Successful Journey
Webb graduated from Trinity University with a major in international business and then obtained her law degree from Southern Methodist University Dedman School of Law. While in law school, she landed some impressive internships, one being two summers at the Court of Appeals in El Paso. She worked under the tutelage of Justice Ann McClure, who later became the first woman Chief Justice of the Texas Eighth Court of Appeals. Webb interned for eight months at the Federal Deposit Insurance Corporation. Though she gleaned knowledge from various areas of the law, she had a love for family law and chose that as her specialty.
"I learned about briefing, researching, writing, and not just family law, but all kinds of legal matters," Webb said. "It's been helpful within our practice. My brother is the go-to researcher in our firm, and we've discussed him taking on family appellate law in the future."
By 2014, she was board certified in family law by the Texas Board of Legal Specialization. She has authored numerous legal articles, and presently is a member of 20 professional associations, including the American Academy of Matrimonial Lawyers, an association that recognizes the nation's top family law professionals.
To say she is an over-achiever may be an understatement. Webb was recently admitted into the International Academy of Family Lawyers, which has 930 fellows from 67 countries. The members are recognized by their peers as the most experienced and skilled specialists in their respective countries.
"These associations have a great network of people from other states and other countries," she said. "They are outstanding referral sources, and offer supreme learning opportunities such as conventions, seminars, and collaborative events."
According to the American Bar Association, collaborative law, a specialty that requires training, has 20,000 lawyers in this niche. Webb is one of those lawyers, as well as a certified mediator and arbitrator. She said it helps clients find resolution without incurring the emotional and financial expense of going to court.
"I am sometimes hired as a mediator in family law cases to help other lawyers and their clients negotiate agreements," she said. "It is a procedure for couples who are going through a divorce or any family law matter to reach a middle ground."
Texas' Rising Stars
Brian Webb began a legacy of excellence. Along with many awards and accolades throughout his storied career and life, he was chosen to be in Texas SuperLawyers.com every year since its inception. As one of Texas' best family lawyers, he was listed as among the "Best Lawyers in America" since 1989. His pro bono work included helping the parents of children who were abducted from other countries.
"My dad went to D.C. to learn more about The Hague Convention on the Civil Aspects of International Child Abduction when it was put into law in the United States in 1980," said Webb. "I'm a member of the Hague Convention Attorney Network. If there is a child abducted from another country, and brought to Texas, or abducted from Texas and taken to another country, the state department may contact me. It's a very specific niche, very treaty specific. That is something our firm does that sets us apart from other firms in Dallas."
It's not surprising that both Webb and her brother, Brant, were recognized as Super Lawyers "Rising Stars." These attorneys represent the top 2.5 percent of "up-and-coming" lawyers who were vetted by the Super Lawyers research department and then selected by a peer-evaluation process. Webb credits her staff for her successes, too.
"We have such a great team of lawyers and staff," Webb stated. "My father always said you spend a large portion of your life with your co-workers, so it's important that you really get along with and like the people you work with. We're like a family here, which I think comes across to our clients."
The Future of the Profession
"We pivoted during the pandemic," said Webb. "We learned a lot, and Covid made it even more difficult for some of our clients. We are back to in-person meetings and in-person hearings, as much as the courts allow, and if it's the client's preference."
When asked how the law has changed, she said, "I've been doing this for 14 years and the profession has evolved. There are more female lawyers and female judges. Many women I went to law school with have their own firms now. This isn't a 9-to-5 job, so you have to love it, love the law, and I do."
Whenever she slows down, she and her husband are travel aficionados. Greece, France, London, and Mexico are their go-to destinations. "I caught the travel bug when I spent a semester abroad in France," Webb said. "I never stopped. You have to work hard, but you also have to take time to recharge."
She does, along with her four "fur babies," who undoubtedly help her practice downward-facing dog poses before she goes to her weekly yoga class.
Contact
325 North Saint Paul Street, Suite 4450
Dallas, Texas 75201
(214) 871-2730
WebbFamilyLaw.com