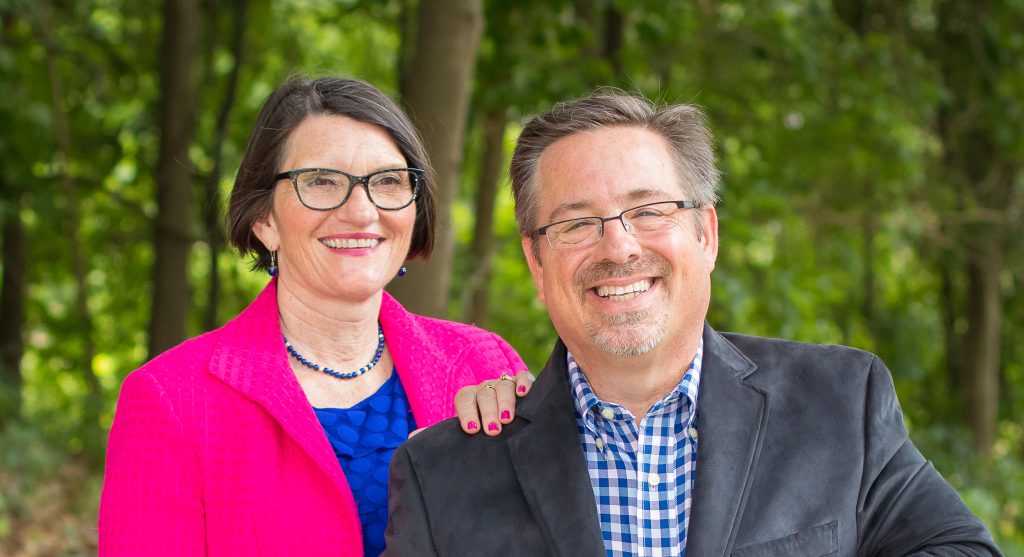 BY BESSIE DAVID
Looking for fun and inspiration through Christ? Pastor Mike Hooper and his wife, Liz, have a place for you at Church on the Lake (COTL) in Livingston, Texas. The voice of Pastor Mike is well-known for his work on KSBJ radio. He knows firsthand how powerful prayer can be as a compass in life. Having Christ as a constant companion is who he is. The other constant in the life of Pastor Mike is his wife, Liz. They have been married for 40 years.
In 1985, Pastor Mike ended his duty for the United States Air Force and began teaching the word of God as a youth Pastor in Myrtle Point, Oregon. Feeling called to share the gospel and bring hope to the world, the ministry continues to grow. Four years later he moves to Chehalis, Washington and becomes the Senior Pastor of The Lighthouse Church in 1992. Prayer warriors with an immense love for Christ and each other, their prayers continue to overflow into a lifetime of ministry.
Deep-rooted in prayer Pastor Mike moves south to California in 2000 to serve as Senior Pastor of Family Faith Christian Center. His trek continues in 2005 as he and Liz become Prayer Pastors at Grace Community Church in Houston. This leads to many changes, and they become Executive pastors over numerous ministries at Grace. Then in 2013, Pastor Mike and Liz become Directors of Prayer Initiatives for KSBJ the number one Christian radio station in America. He works as the leader of the radio team in the development of One Church One Day, a 24-hour prayer movement in Houston where there are over 100 participating churches.
Pastor Mike's passion for Christ continues with Lake Livingston's Church on the Lake as "Senior Pastors. Their vision for the community champions the timeless message of Jesus Christ in a relevant way to every generation.
Being the pastor of COTL requires time, talent, gifts, and finances. Pastor Mike and Liz manage responsibilities to their church with weekly routines of staff meetings, leadership training, study, counseling, community outreach, Wednesday and Sunday service, and activities. Early morning prayer starts the day followed by a 20-year routine of walking and finding various balls that the Lord send us as he reminds us that He is always with us. The full story of the "balls" will be shared soon! In addition, sharing thoughts, having devotions and breakfast together are part of their day. Pastors Mike and Liz Hooper's dedication supports their lifelong ministry with a fun, loosely scheduled but focused day.
"Having fun keeps us alive", rejoices Pastor Mike Hooper.
Contact
churchonthelake.com
[email protected]
churchonthelake.com/about/podcast/