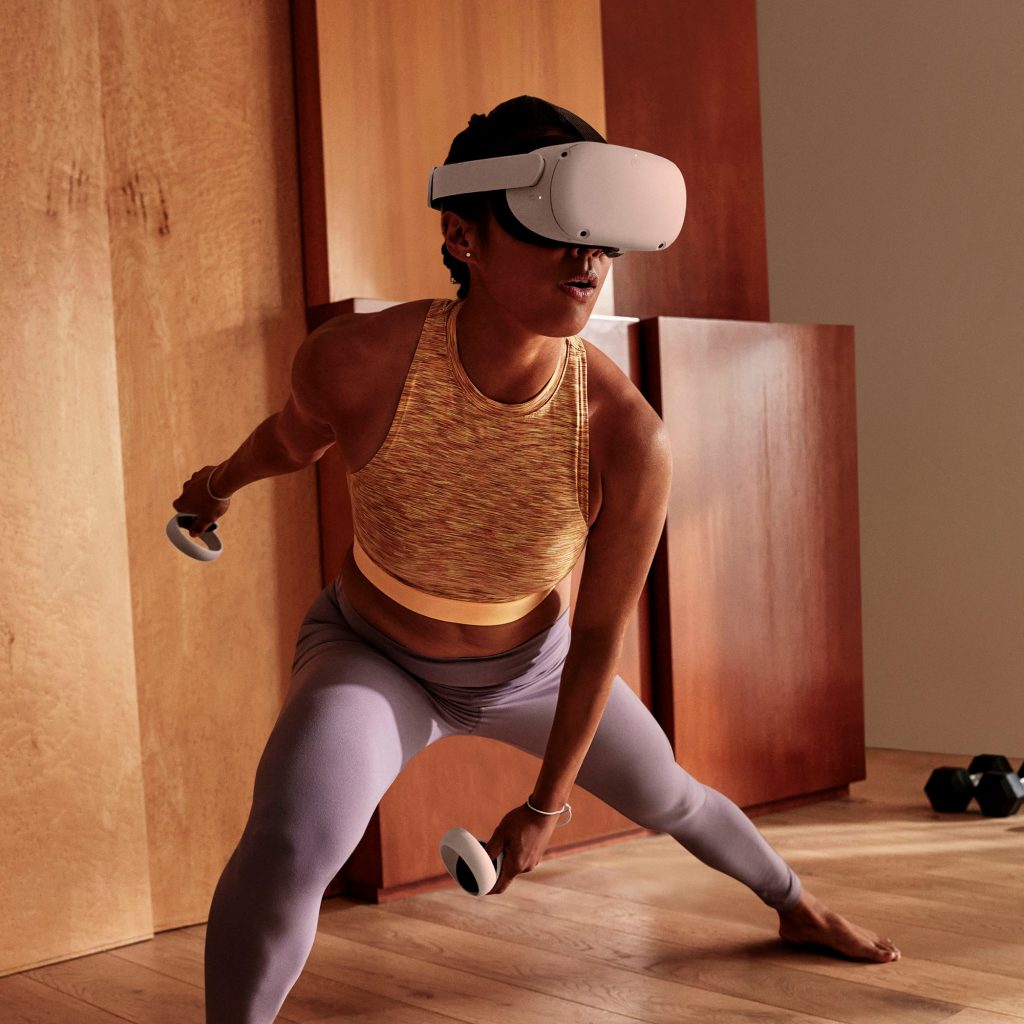 By
Annette Brooks
---
Gaming Wearables
Are couch potato gamers becoming a thing of the past? Advanced gaming devices with enhanced virtual and augmented reality, like Meta Quest 2, encourage activity and physical participation while offering a completely immersive, dynamic experience. Transported to virtual worlds, players move their bodies in the real world, increasing their physical activity level and boosting coordination and balance. Plus, with cloud-based gaming capabilities, gamers can play from nearly anywhere they have a stable internet connection.
Smart Jewelry
Advanced wearable technology has evolved beyond smartwatches and wristband fitness trackers to include stylish jewelry. One in-demand application focuses on personal safety, with modern "panic buttons" masquerading as rings, bracelets, and pendant necklaces. InvisaWear smart jewelry, for example, even connects to a name-brand subscription service that locates you via GPS and connects you to 911 assistance. Smart jewelry is also designed to track menstrual cycles, monitor your sleep (Oura Ring), for medical emergency alerts, and can be used for contactless payment systems at the point of sale.
Are you battling menopausal hot flashes? Embr Wave, which comes in rose gold and black color options, uses exclusive technology to combat hot flashes. Worn with the device face turned to your inner wrist, it provides relief by cooling this area of sensitive skin. The Embr Wave 2 app allows you to customize control of your hot flashes, including while you sleep.
Glasses
Q, the tech gadget creator in the James Bond movies, has new competition from an unlikely source — Ray-Ban. Yes, the people who make sunglasses. Ray-Ban partnered with Meta (formerly known as Facebook) to offer ultracool shades that enable the wearer to capture and share videos and photos and listen to music with a single touch or a voice command. While they aren't the only wearable eyewear option, fashion-forward Ray-Ban Stories glasses are available in a few different styles, including the iconic Wayfarer. The price points are surprisingly affordable, the technology is discreet, and the Facebook View app is used to share content to your social accounts.
Wearable Sports Technology
From smart socks that collect analytics to attachable sunglasses mounts that project data like your heart rate into your field of vision, wearables are taking the sporting industry by storm.
Sports wearables such as Catapult Playr Smart Tracker analyze data and help improve performance by enabling players to view their sprint distance, power, speed, intensity, load, and positioning. Nadi X smart yoga pants include embedded technology that senses body movements and uses advanced vibration patterns to correct your movements. If you're stuck sitting in an office chair all day, a wearable like the Upright Go S can help improve your posture. A device worn just below the collarbone tracks your upper body and core position and detects the curvature at the top of your spine and the position of your upper back, chest, and shoulders.