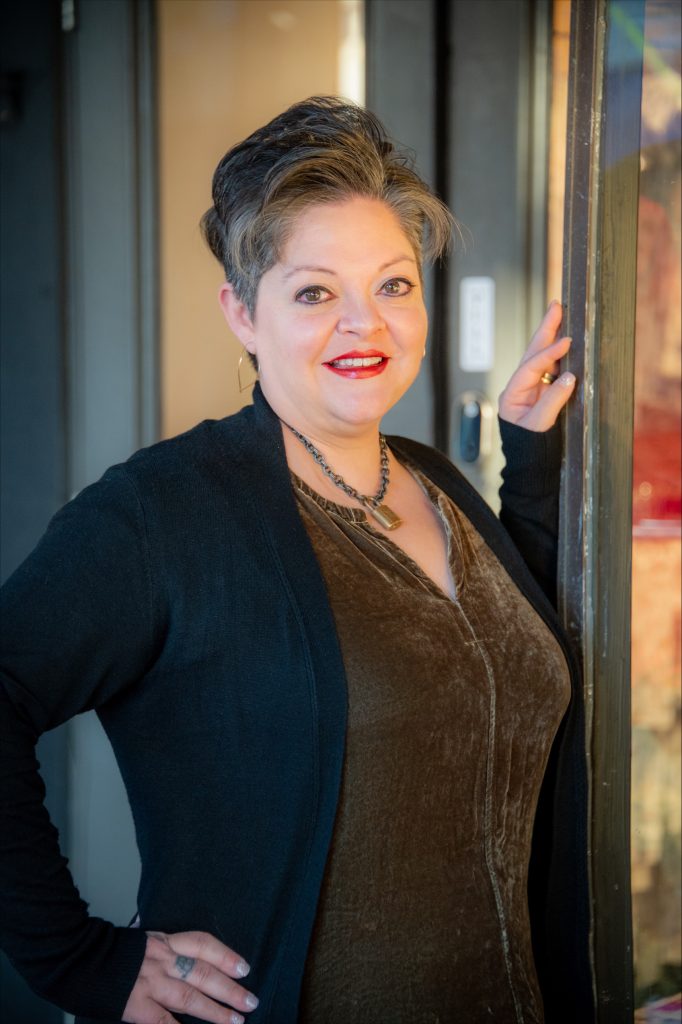 "There's always a little bit of nostalgia in each of our stores."
By Melissa Gautier | Photo by MorningWatchPhoto.com
---
When Amy Pyeatt created Rockin' A B Designs in 1999, she never realized her children's clothing line would rapidly flourish and eventually develop into three brick-and-mortar retail stores in Downtown McKinney. Each store is unique in its own right, offering either vintage reproduction toys and books, classic boutique clothing, or dancewear. Collectively under the umbrella of Pyeatt Holdings, the stores' merchandise reflects the distinct characteristics of Amy's craftsmanship.
Rockin' A B Designs began as an exclusive wholesale line of baby and children's clothing designed and created by Amy and represented in the Dallas World Trade Center for 17 years. Amy started selling the wholesale brand online in 2009, eventually adding retail. "We saw a lot of quick growth and expansion," she says.
Amy opened the Rockin' A B retail store in Downtown McKinney in 2017, introducing her clothing and accessories line from babies to teens. The business' growth facilitated expansion by 3,000 square feet in 2020, making room for the collection of 1970s and '80's vintage-reproduction toys and books. "There's always a little bit of nostalgia in each of our stores," Amy says.
Her next business, Maimee Lou, opened across the street from Rockin' A B, becoming the new home for all things baby and classic clothing from infant to size six. "We call it the little sister store of RAB," she says. Traditional clothing bearing timeless brand names like Feltman Brothers evoke sentimental memories of days gone by. Also carried is a line of smocked outfits for boys and girls, matching sibling outfits, and items for baby celebrations, gender reveals, and gifts for grandparents.
Amy's friend from Upstage Dancewear decided to retire after 28 years in business. That beloved business is now The Barre at Rockin' A B, supplying everything for the dancer. "Customers can come in and get a proper ballet or tap shoe fitting in person," she says.
Blessed with boundless energy and enthusiasm, Amy debuts her latest business venture, Yule Love It, this month at the Houston Ballet Nutcracker Market. Offered for sale will be a collection of blown glass ornaments made by various companies, as well as Heartfully Yours ornaments recently designed and released by artist, Christopher Radko, who will be making an appearance at Yule Love It during the market. Rockin' A B will also be represented at the market in another booth.
The Name Behind the Brand
Rockin' A B is actually the name of the longhorn cattle brand Amy and her husband Boone owned years ago. Boone has been a KHYI 95.3 radio personality for the past 25 years, hosting Texas Friday Nights. Together, he and Amy are an unstoppable team.
Amy is thrilled to have been voted by Living readers as the Best Children's Baby/Children's Boutique in McKinney/Allen in 2022. She appreciates customers' ongoing support and patronage throughout her business journey.