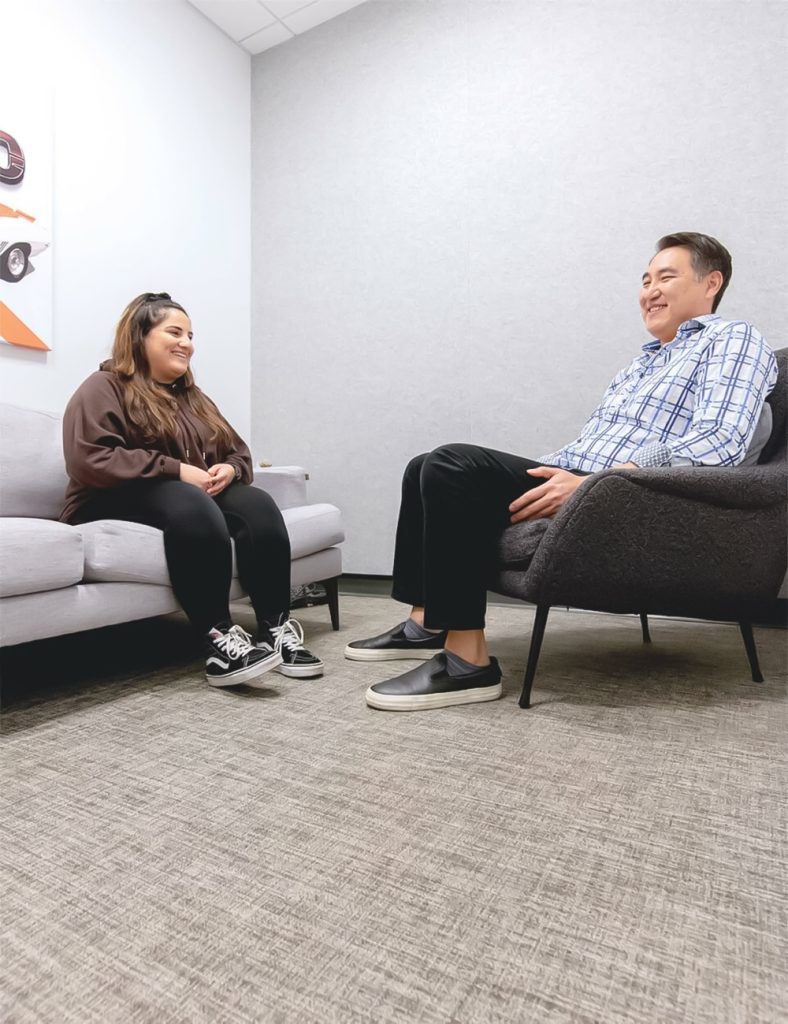 By Michael Boroff, PsyD
---
Addressing the Whole Patient
It's starting to sound like a cliche, but every day, it's increasingly true: more people than ever are struggling with their mental health, and the numbers continue to climb. As of 2020, 1 in 5 adults in the U.S. experienced mental illness. During the pandemic, 4 in 10 adults reported symptoms of anxiety or depressive disorder. Unfortunately, in our current paradigm– in which mental and physical health are viewed and treated separately, there's a shortage of services that address mental health issues as part of a comprehensive care plan– and that holds us back from making sustainable progress.
We've swung the pendulum on stigma and people are raising their hand for care, but now what? Many of us are grappling with a sea of apps. While yes, society has embraced broader acceptance of digitally-enabled care models, are they really going to "solve" the mental health crisis– particularly when they work in isolation?
More and more, we hear the term "whole-person care" being used. While there is some debate about what that is, in mental health, it's a technology application that is supported with integrated care along a continuum, not an app in a silo. Certainly, there are use cases for apps, but without an integrated primary care provider, there's no single care partner to guide patients on their mental and physical wellness journey.
Member-Centered Primary Health
Member-centered primary health is a straightforward path for patients to see their primary care clinicians and mental health providers in a truly integrated fashion– a journey from the very first visit to the proven results.
By incorporating technology that connects patients to mental health services such as screenings, diagnosis, treatment, and surrounding each member with an interdisciplinary care team, Crossover Health has seen how integrated care models are showing positive results.
Crossover recently evaluated the effectiveness of its integrated approach in responding to the mental health crisis. When comparing the clinical outcomes of more than 3,000 Crossover members to patients in the community, the results of the study showed Crossover to be significantly more effective as compared to the community in improving overall mental health results.
The Membership That Puts Whole-Person Health First
At Crossover Health, our focus is on total wellness. In today's world, mental health, emotional needs, and financial security are just as important as exercise, healthy food, and regular doctor visits. That's why our focus is on whole person health. From primary care to counseling, behavioral health support and chronic illness management, everything's included with a Crossover membership. And with appointments available both virtually and in person, Crossover can fit into life no matter how busy it gets. Join us.
Michael Boroff, PsyD, is a clinical psychologist and the Mental Health Program Manager for Crossover Health. He oversees the mental health program across the country and works within Crossover's integrated, team-based care model, to establish trusted relationships with his patients and their extended care teams to achieve optimal outcomes for his patients.
---
Contact
3021 Gateway Drive, Suite 205, Irving, Texas 75063
(469) 351-6136