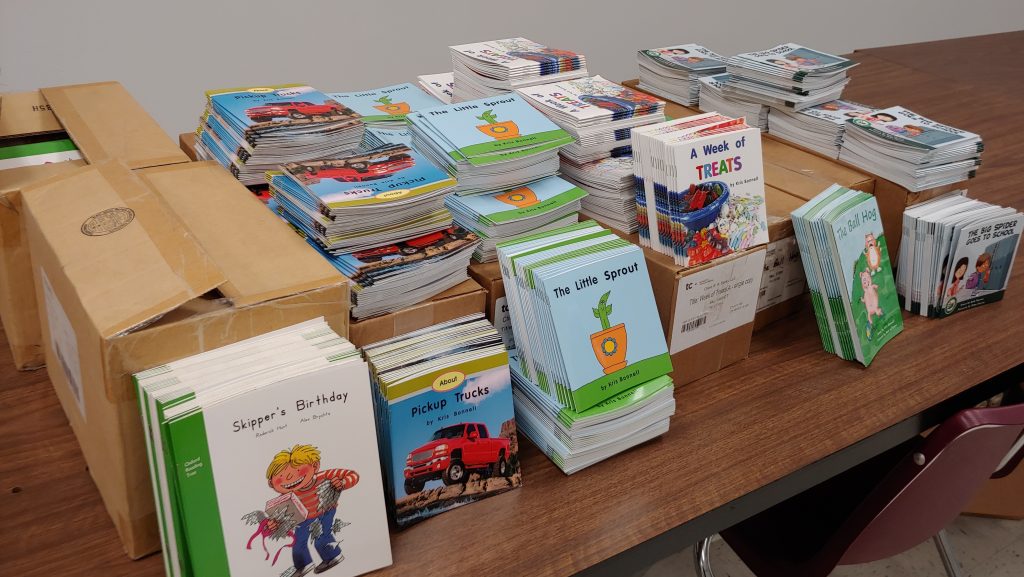 ACHIEVE Fort Bend County is launching its official fundraising campaign for its 2022 Summer Reading Program to help students in first grade who struggle with reading avoid falling further behind during the summer months. The goal is to give ten custom-picked books to 1,250 children in Fort Bend County schools.
Annually the ACHIEVE program works with Title I schools to begin reaching students earlier in their education to prevent reading loss that many children experience during the summer months. The goal is to keep them on track with their peers as they advance to the next grade.
"Numerous studies indicate that reading skills of students from low-income households slide back a few months when schools are closed," said James Patterson, ACHIEVE Fort Bend County Board President. "Children struggling to read at an early age are less likely to flourish in school and life. We believe our program fills a critical gap for students who may not have access to books at home, especially books they are interested in at their reading level. Additionally, research shows that literacy is tied directly to the strength of our economy, our families, and our future."
ACHIEVE's goal is to raise enough funds to purchase 12,500 books this next year. By investing $50, ten books can be purchased for each child and help prevent them from falling behind academically.
Since the program's inception five years ago, ACHIEVE has given more than 40,000 books to 4,000 English- and Spanish-speaking first grade students in Title I schools. Teachers and administrators identify students, qualified educators select books that represent each child's reading level, language, and interest. They are inspired to read the books many times over and share them with others in their household. Last year, more than 1,100 children received 11,000 books made possible by community and foundation giving.
To donate or for more information about ACHIEVE Fort Bend and its Summer Reading Program, visit the Achieve Facebook page or email achievefbc2yahoo.com.