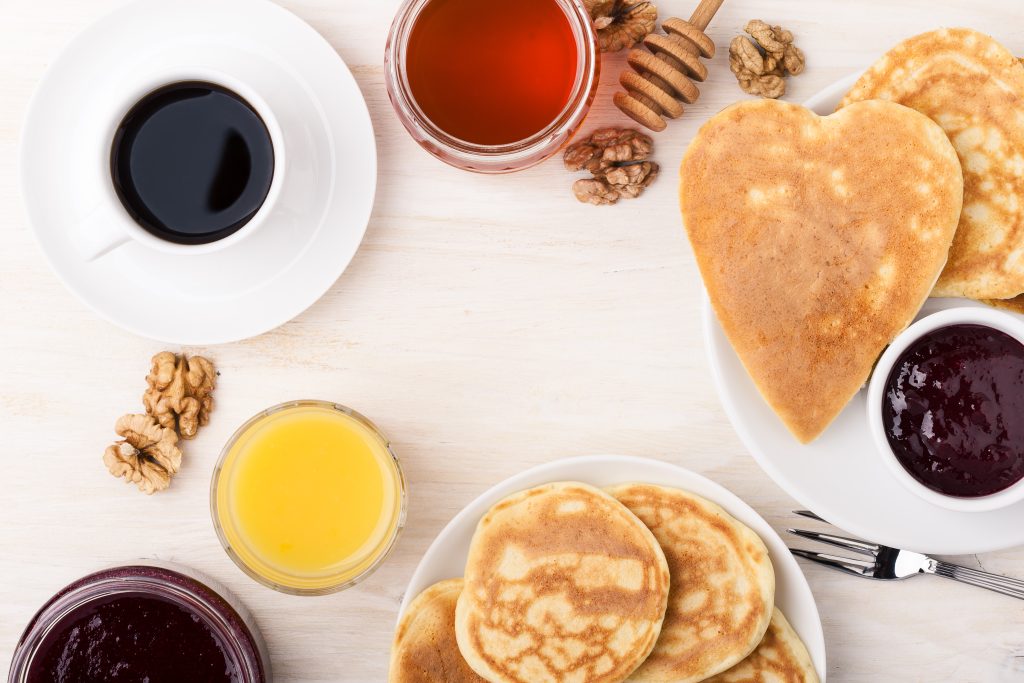 BY SYDNI ELLIS
Breakfast may be the most important meal of the day, but brunch is the most fun. The sweet and savory mid-morning meal is iconic for a reason — it combines delicious food with boozy drinks, and you don't even have to wake up early for it! (Plus, post-brunch afternoon naps are the best!) Skip your next happy hour or dinner party with friends and host a brunch at your house instead. Follow these easy tips to turn your brunch into the social event of the summer!
3-4 Weeks Before
Plan your party // Step one: decide what type of brunch you want to have. Will it be an intimate get-together with friends or a big backyard soiree? Will it be a family-friendly event or a strictly adults-only affair? Once you've nailed down the basic theme, you can work on the specifics. Pick a color scheme, make a guest list, decide on a date, and mail or email invitations.
2 Weeks Before
Create a menu // Food is (arguably) the most important part of brunch, so give yourself plenty of time to create the menu. Include a mix of sweet and savory breakfast and lunch items for your guests. You could get creative with colorful pancake charcuterie boards, complete with fruit, chocolate chips, whipped cream, butter, and syrup. Or, set up a buffet-style table with chicken and waffles, bacon, pastries, fruit, yogurt, egg casserole, tiny sandwiches, and salad. The possibilities are endless! Next, decide on drinks. Mimosa bars are popular, which includes several juice options and champagne bottles. Or mix a large pitcher of fruity sangria or Bloody Mary's. Don't forget to offer coffee as well!
2 Days Before
Decorate your table // The right centerpiece can set the mood for your brunch. For an early summer event, you'll want to stick with bright colors, fresh flowers, and fruity candles. If your brunch is outside, skip the formal tablecloth and go with a fun table runner instead. You can also set out plastic champagne flutes and silverware. An indoor brunch can be more formal, with linen napkins, real glasses, and lit candles. Adding personalized place cards is another nice touch.
Party Day!
Be flexible and have fun // Pick up your pre-ordered food or start cooking in the morning, setting out fruit and drinks right before guests arrive. Finish putting up any last-minute decorations and balloons, turn on some laidback music, and open the door to your guests. Don't worry about everything being perfect — a casual and comfortable atmosphere is part of the beauty of brunch! Enjoy your company and keep the drinks flowing, and your guests are guaranteed to have the time of their life.
Must-Have Items for Your Brunch