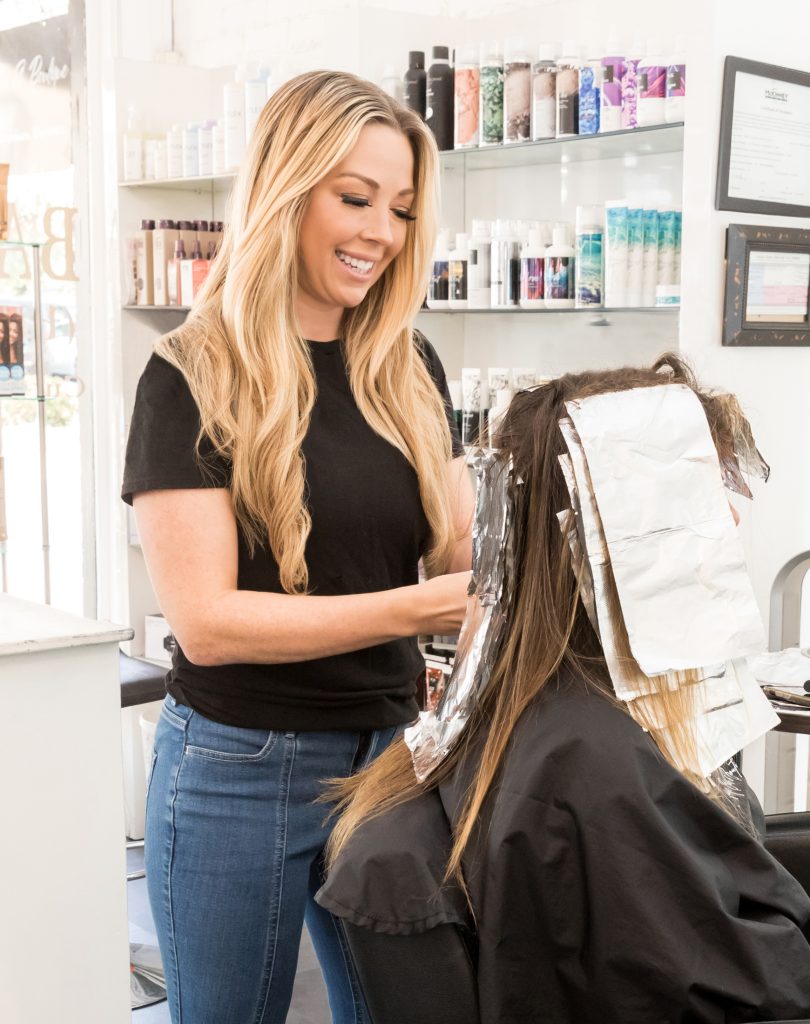 "They're looking for someone who will get to know their hair and give them a great experience. If you love your hair, that gives you confidence."
By Sandy Lowe | Photo by Lee Ann Baker/LABphotography
---
Andrea Gibson got her start as a hairstylist at the Toni & Guy Hairdressing Academy in Carrollton. It wasn't long before she opened her own space, the Andrea Jordan Salon, on Frisco Square. She later sold that business and opened Balayage Bar & Boutique in historic downtown McKinney.
With 12 years of experience, Andrea has a great feel for what customers want. Andrea and her team specialize in balayage, a hair coloring technique that produces rich and sweeping highlights with a longer time between salon visits. Andrea recently earned a certification from Masters of Balayage.
Another specialty you'll find at Balayage Bar & Boutique is hand-tied hair extensions designed to create thickness and length with minimal damage.
Balayage Bar & Boutique also specializes in repairing damage to hair. If you have tried a treatment at home or had a cut at another salon that didn't work out, the Balayage Bar & Boutique stylists will work with you to repair problems and create a great style.
Andrea draws satisfaction from helping young stylists become experienced and fully trained practitioners. Over her years in the beauty business, she has helped launch the careers of more than 50 stylists.
"Lots of women come in with issues," Andrea says. "They're looking for someone who will get to know their hair and give them a great experience. If you love your hair, that gives you confidence."