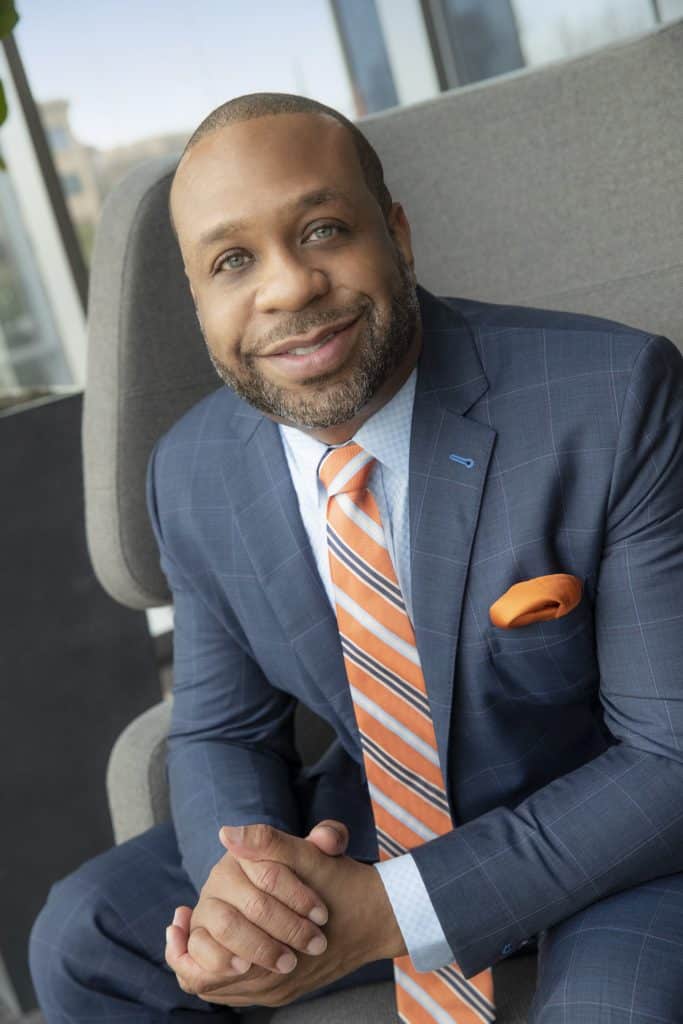 "Almost immediately after their hip replacement, most patients are able to bear weight on their new, pain-free joint and walk without assistance. Out of all the surgeries I've performed, hip replacements are my favorite because patients enjoy a quick recovery with almost instantaneous results."
By Melissa Gautier
---
Alpha Orthopedics & Sports Medicine is a premier team of orthopedic surgeons, sports medicine specialists, physician assistants, and staff committed to providing compassionate care and excellence in orthopedic medicine. Board-certified and highly regarded in orthopedic surgery, Dr. Charles E. Toulson founded the practice 12 years ago and pioneered robotic surgery for joint replacement and revisions. His interests and specialties include adult hip and knee reconstruction, adult hip and knee revisions, state-of-the-art, robotic-assisted joint replacement, and arthritis care for hips and knees.
Dr. Toulson is one of the first doctors to introduce robotic joint replacement of the knee and is one of the early adopters of the muscle-sparing anterior approach to hip replacement. "Almost immediately after their hip replacement, most patients are able to bear weight on their new, pain-free joint and walk without assistance," he says. "Out of all the surgeries I've performed, hip replacements are my favorite because patients enjoy a quick recovery with almost instantaneous results."
Passionate about providing ultimate orthopedic care, Dr. Toulson has consistently been named a top orthopedic surgeon in Texas. He says he is the first physician to lead a "Center of Excellence" in hip and knee replacement in Dallas-Fort Worth. "I love being a pioneer in a field where exceptional doctors are located throughout our area."
Dr. Toulson earned his doctorate in medicine at the University of North Carolina at Chapel Hill. The journey to his orthopedic surgery career began at the renowned Johns Hopkins Hospital in Baltimore, Maryland, one of the nation's highest-ranked hospitals. He then completed a fellowship at the Hospital for Special Surgery in New York, one of the country's top orthopedic programs.
He has been featured on CBS 11 News in Fort Worth and ranked among "Best Doctors in Dallas" by D Magazine 11 times since 2010. He has also been listed multiple times among "Best Doctors in Collin County." Dr. Toulson is married to his wife, Deryn, a registered nurse. They enjoy working out together, traveling, and watching their three children participate in sports.
Alpha Orthopedics & Sports Medicine has three full-service practices, conveniently located in McKinney, Sherman, and Prosper. Dr. Toulson offers appointments at the McKinney and Sherman locations. Alpha Orthopedics also offers a walk-in injury clinic at the McKinney location for treatment of orthopedic and sports-related injuries requiring immediate care.
The clinic offers a full range of services, including X-rays, arthritis injections, casting, boots, braces, crutches, and evaluations performed by highly trained, experienced orthopedic surgeons and physician assistants. The clinic is open Monday through Friday from 7:30 AM to 5 PM.