Rubber Ducky Trail House
Built in 2016, 4,174 square feet
New construction 20 miles outside Las Vegas, Nevada
Project by Hoogland Architecture
Photos by Stephen Morgan Photography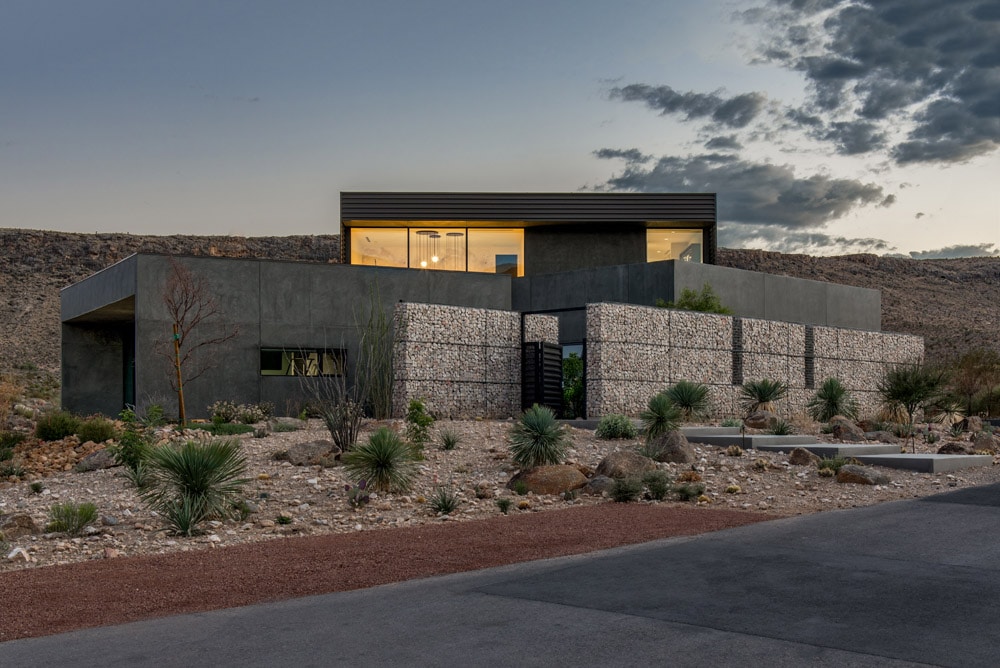 Desert Distinction
Located just 20 miles from Las Vegas on the outskirts of a historical mining town, this house is situated on the banks of a desert arroyo against the backdrop of millions of acres of public-access wilderness and trails.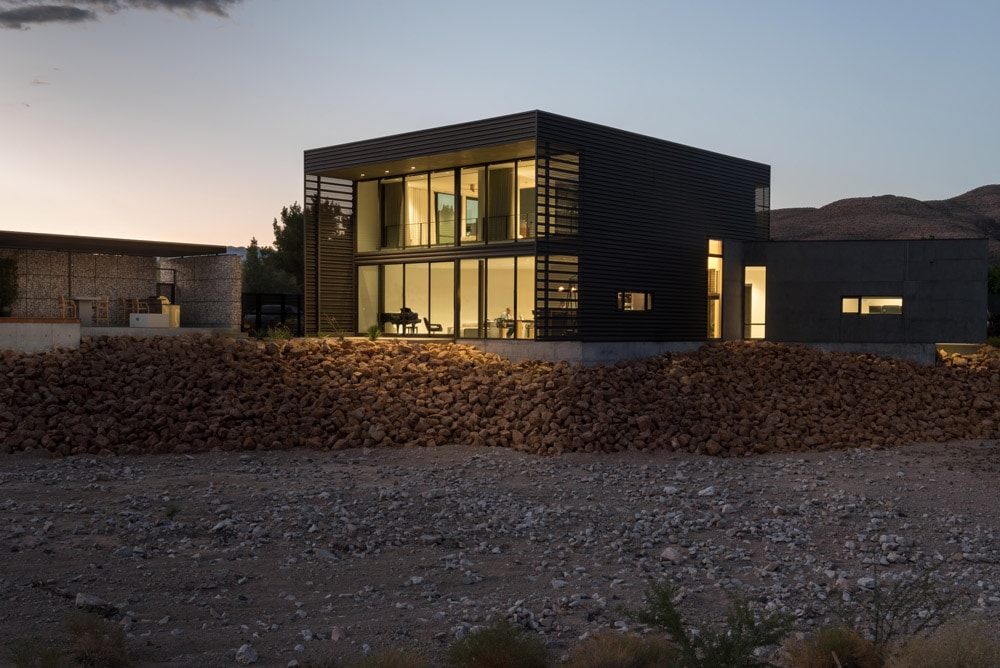 Weathered World
The design of the home works with the bank of the arroyo, giving the illusion that it seems to have been worn away over time, exposing the concrete foundation, like in this outdoor area with captive rock walls and outdoor dining.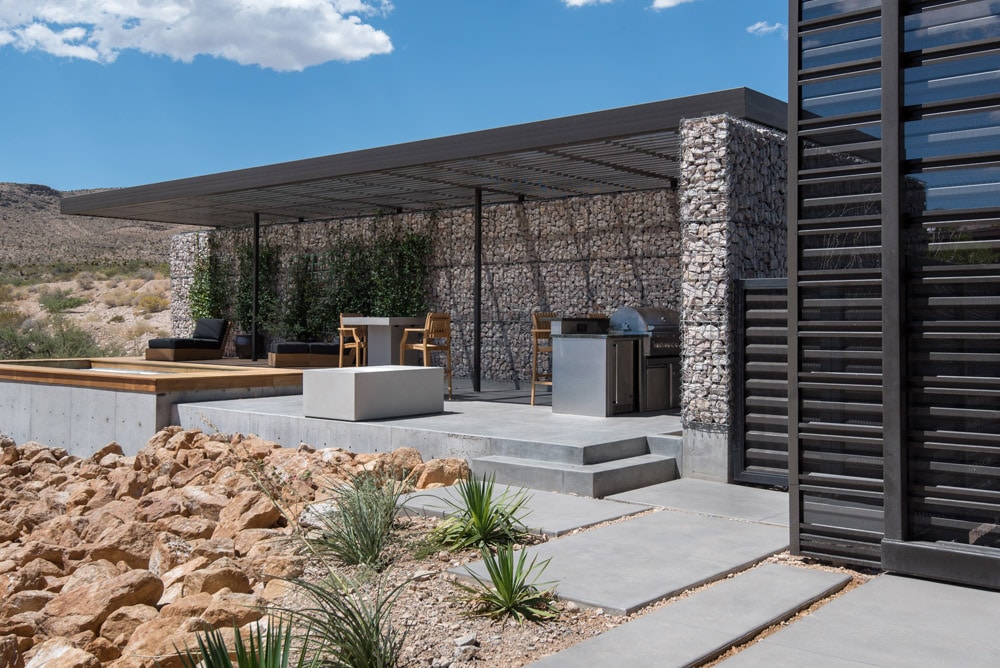 Twilight Trek
Leaving home and crossing the arroyo gives access to trails like the home's namesake Rubber Ducky Trail, featuring foliage adorned with rubber ducks to alert hikers and bikers to sudden changes in direction.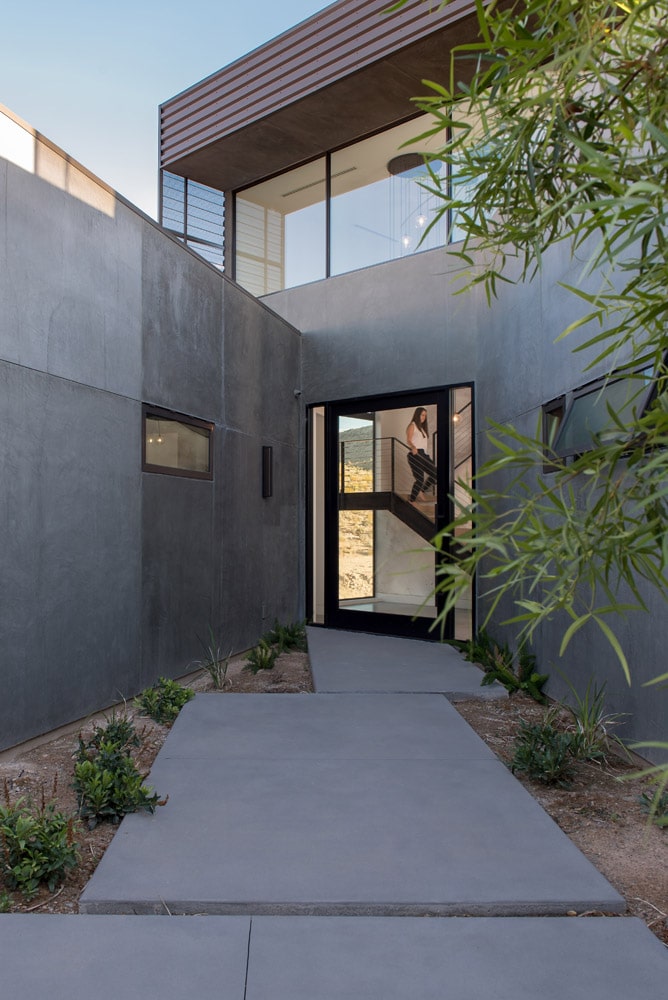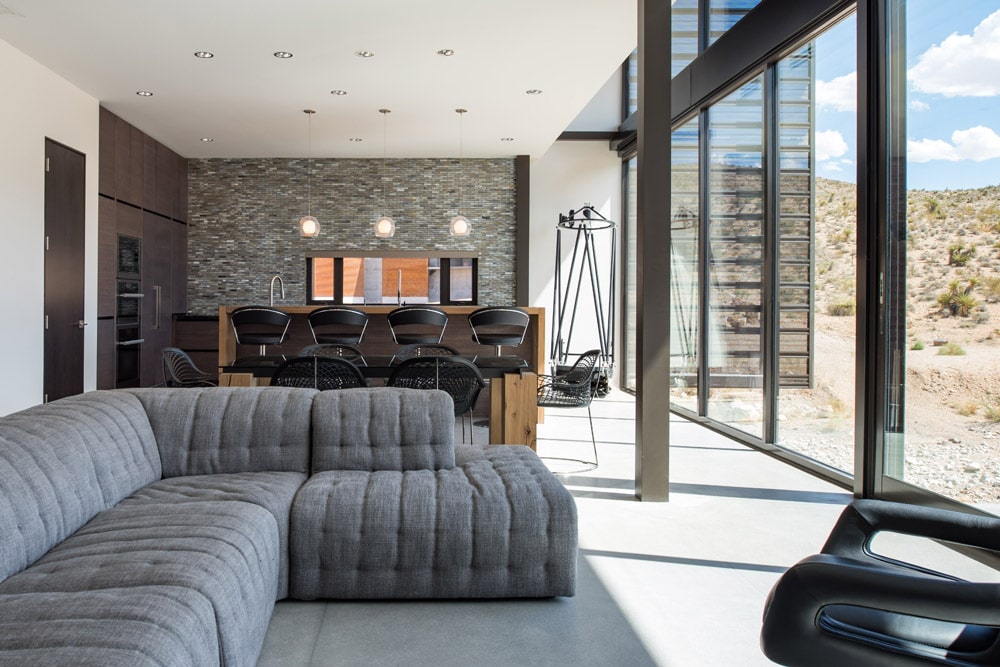 Greatness
Each of the main spaces in the home, like this great room which merges living and kitchen areas, captures at least one primary view of the striking surroundings.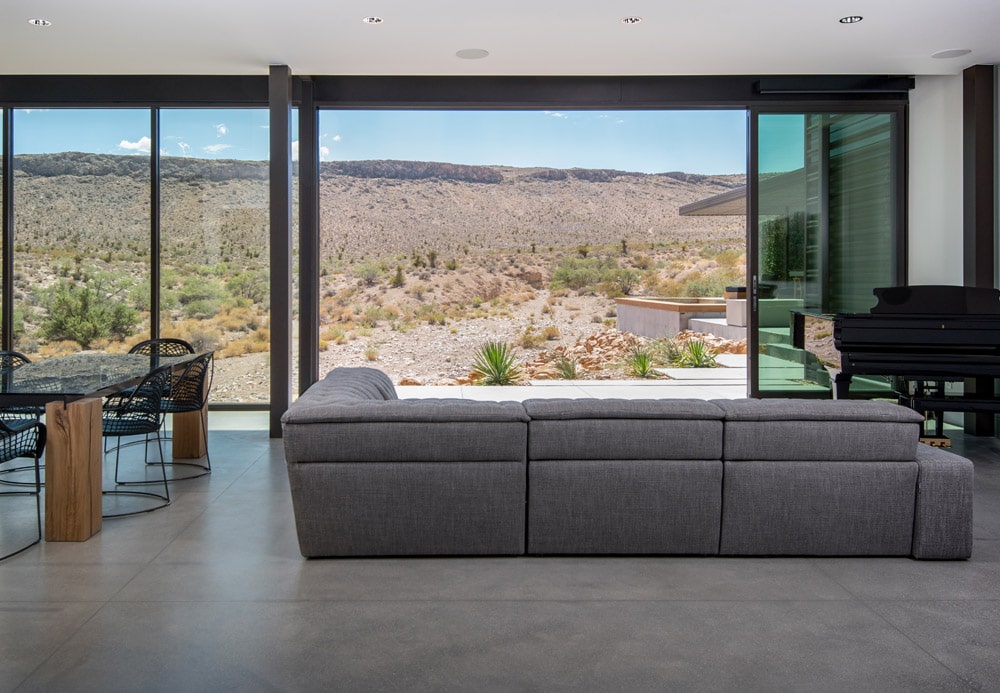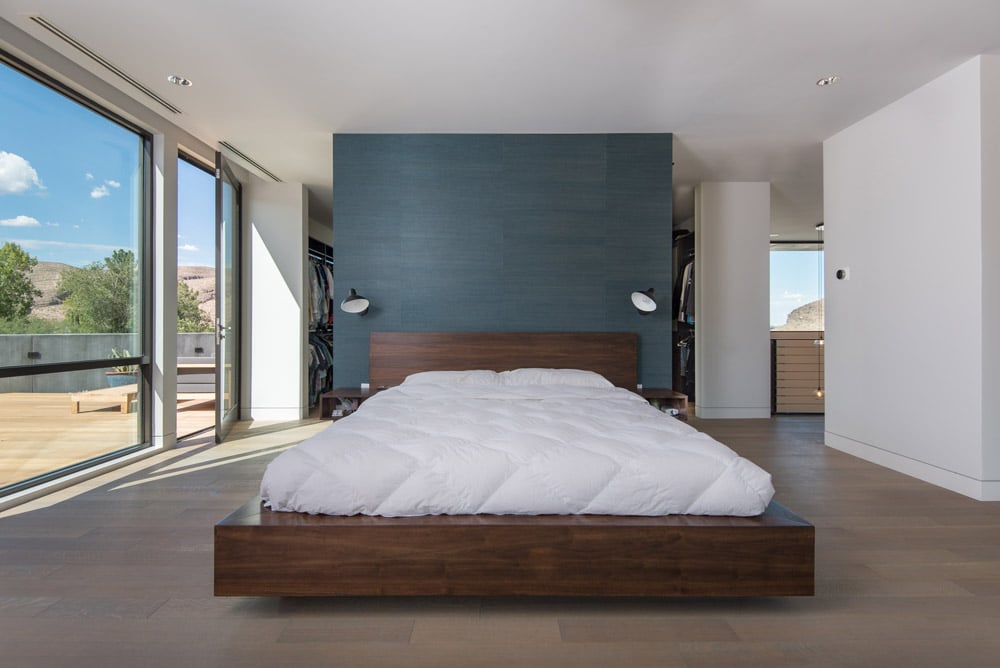 Room with a View
The master bathroom features a rock-bordered soaking tub with a nicely framed view that provides privacy from neighboring properties, hikers, mountain bikers, and the occasional wild burro or coyote.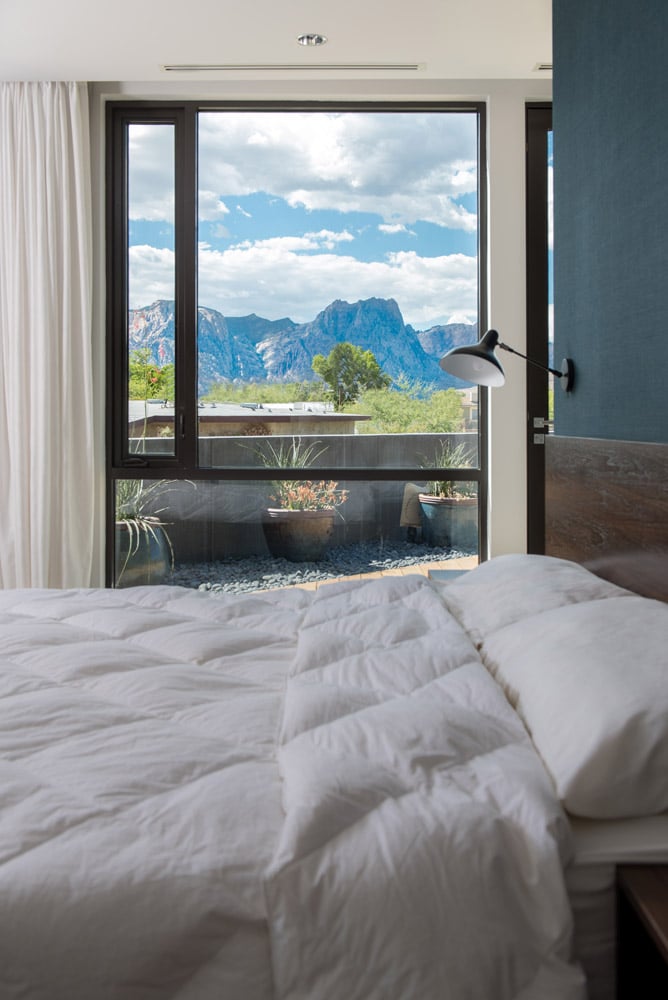 Masterful
The master bedroom on the upper level provides comfortable surroundings with a stunning view.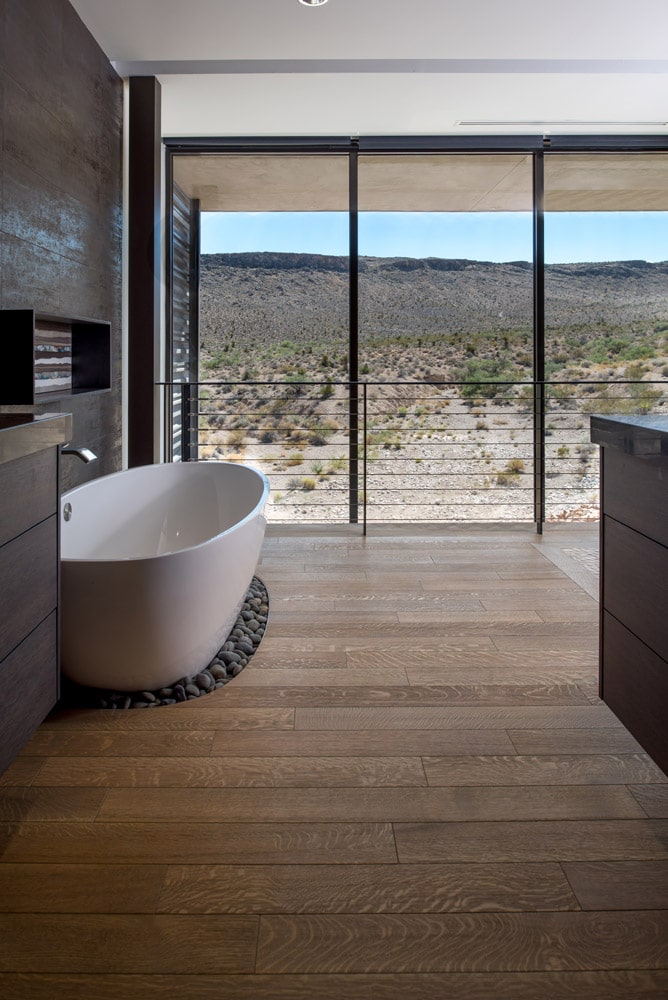 About the architects

Led by Henry CJ Hoogland, AIA, Las Vegas-based Hoogland Architecture believes in the positive effect of great architecture in people's lives and the ability of architecture to heighten the senses, to nurture, and to inspire. They strive to create spaces that are original, authentic, and specific, both forward-thinking and timeless.