Bring a bit of the gulf coast into your home with the delicious recipes from the Beach Walk restaurant at Henderson Park Inn.
Cinnamon Roll French Toast
Serves: 6 to 8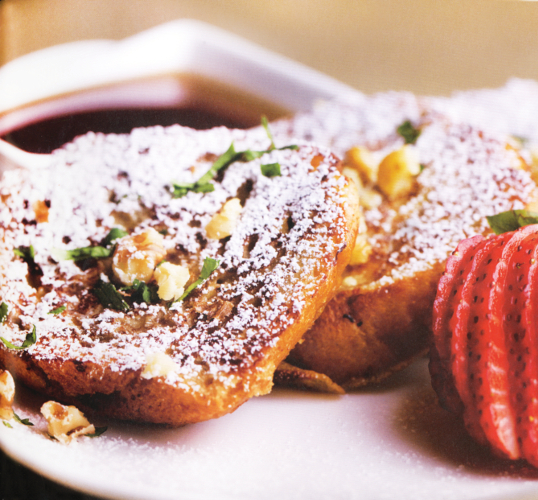 6 eggs
2 cups milk
½ cup sugar
1 tablespoon cinnamon
1 tablespoon nutmeg
1 teaspoon pure vanilla extract
Baked Cinnamon rolls, sliced
Beat first six ingredients together. Dip each cinnamon roll slice into the batter. Cook in a skillet over medium heat for 1½ minutes on each side. Top with confectioners' sugar and toppings of choice.
Bay Shrimp Gumbo
Serves: 8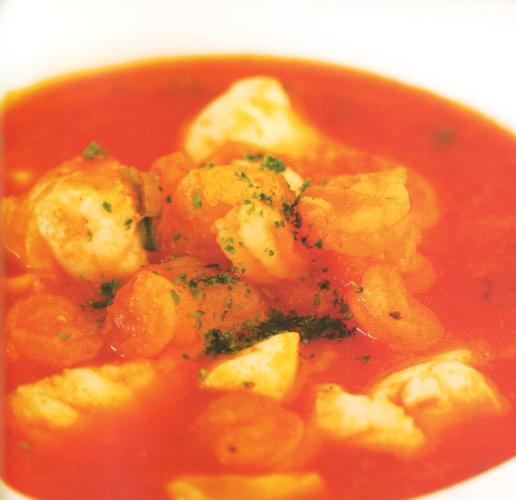 ½ stick unsalted butter
1 large yellow onion, diced fine
2 stalks celery, diced fine
1 teaspoon garlic, chopped
¼ cup all-purpose flour
2 cans Rotel tomatoes, chopped fine with juice
1 can tomato puree
4 cups water
2 bay leaves
2 cups baby shrimp, peeled
1 cup fish trimmings, chopped
1 teaspoon Zatarain's liquid crab boil
Tabasco sauce to taste
2 tablespoons Tony Chachere's Creole Original , or to taste
3 tablespoons Worcestershire sauce
5 cups rice, cooked
In a soup pot, melt the butter and sauté the onion, celery and garlic for five minutes.  Add the flour and blend in well.  Add the tomatoes and puree and bring to a boil. Add the water and bay leaves; bring to boil for 20 minutes. Add the shrimp and fish and boil until cooked through. Season with crab boil, Tobasco, Tony's and Worcestershire. Serve with cooked rice.
Garlic and Herb Bronzed Hawaiian Sea Bass
Serves: 4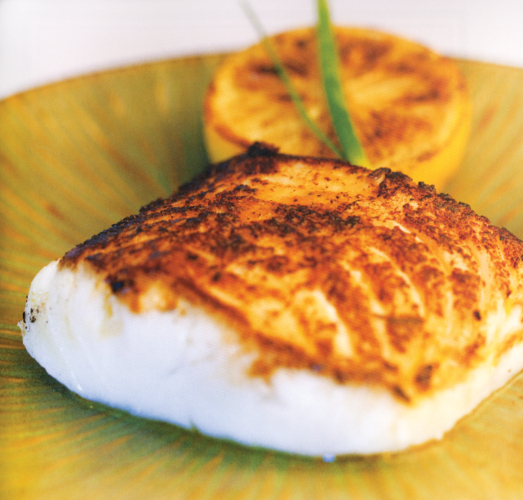 4 each (6-ounce) sea bass fillets
4 tablespoons Herb & Garlic Flavor Chef's Grill Plus instant marinade
Preheat an oven to 400 degrees and a cast-iron skillet till very hot. Brush the sea bass on one side with the Chef's Grill Plus. Place brushed side down on the skillet. Paint the other side and flip all the fillets once the first fillet that was placed in the skillet browns. Place in the oven and bake until desired temperature. Serve immediately.