"Isn't this the most romantic time of your life?"
"Aren't you having SO MUCH FUN?!"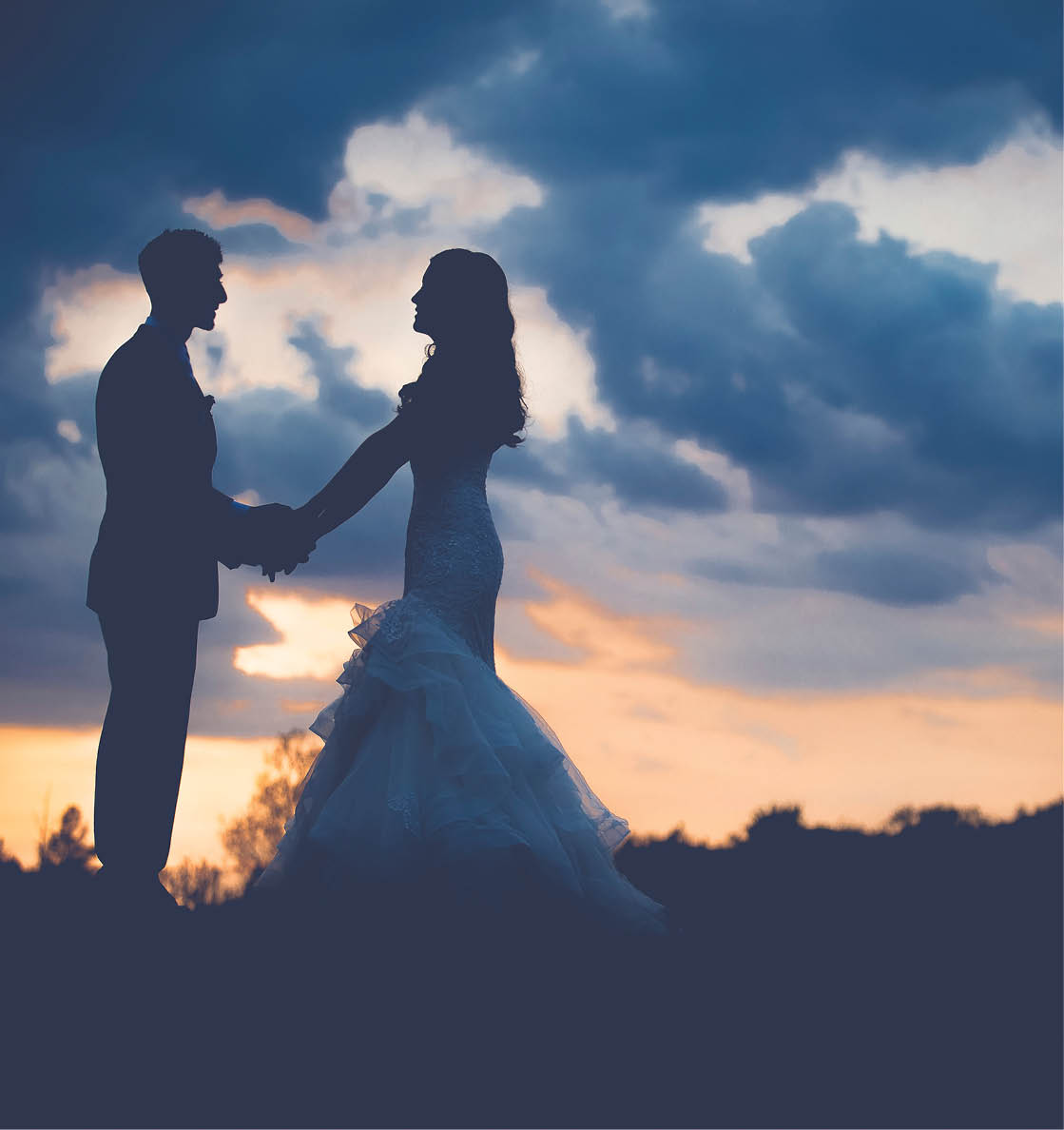 If you're engaged, you've probably heard this stuff from friends and family. And if you're like me, you feel as though your response should be an overwhelming "OMG YES," even when your caterer won't return your calls, half your family isn't speaking to each other, the seating chart is a disaster, and your guest list thinks RSVPs are a suggestion. The truth is that while being engaged and planning a wedding is a beautiful time of life, it's not always the most fun or romantic. However, through the process of planning my own wedding, I've developed some strategies that can hopefully keep the tears and panic attacks at bay.
Set the budget on day 1.
This is the most important thing you can do. More important than finding your dress. More important than the venue. More important than beef or fish. The very next day after you get engaged, set the budget. If you and your partner are paying for the wedding, sit down and agree on a number as well as where that money is coming from. If someone else is helping you pay for it, have that conversation before you start imagining any details whatsoever. Make sure you are crystal clear about what you will and will not be financially responsible for.
Pro tip: Build in some padding to the budget. Even the most stringent budgeters cannot predict the volatility of wedding detail costs. I suggest a 15 percent safety net.
Delegate.
The biggest mistake I made at the beginning of wedding planning was not asking for help. This is your wedding and your partner's wedding. Even if they're less concerned about linen colors than you are, they are still very capable of making phone calls and getting quotes.
Pro tip: Ask how your partner would like you to communicate about tasks you would like them to take over. Then, communicate in that way on a weekly basis. I use email to communicate about our wedding tasks. We keep each other appraised of the status as we get something completed, and then I store it in the "wedding" folder in my email. Use the organization tactic you prefer, but decide on it together and stick to it.
Distinguish must-haves from nice-to-haves.
As soon as the Internet finds out you're engaged, you'll be inundated with ads, phone calls, and emails detailing every wedding option ever. Before you know it, your budget is out the window and you're planning a shabby chic wedding when all you've ever wanted was country club classic. Stay focused. Don't fall for it. As soon as you have your budget, make a two-column list: one for musts and one for nice-to-haves. For me, I knew that a string quartet during the ceremony was a must. I knew that paying postage on the RSVP return envelopes was a must.
Pro tip: Create this list on a document, such as on Google Docs, that you can share with your spouse-to-be and collaborate. Then, try to estimate how much money you're willing to put toward each of these musts. Closer to your wedding, you can see if there's any money left over for the nice-to-haves.
How to support your partner during your engagement
Understand that stress causes a variety of reactions. If they're crying, it might not be because of unhappiness, but maybe because of something as simple as a realization that the dream venue doesn't fit the budget. Don't ask what's wrong, simply put your arm around them and let them talk it out.

Assume extra responsibilities around the home. You can help by taking over laundry duty, cooking or picking up dinner, making sure the house is clean and tidy, or creating an overall relaxing space as a retreat for your stressed out cohort. Do these things without being asked—just assume the responsibilities.

Voice your opinions early on. If something is important to you for your wedding, say so at the beginning so it can be built into the planning process. Don't wait until deposits are paid to mention that you were really hoping for a Star Wars cake.

Don't forget that you love each other. Wedding planning is a crazy time of life. Don't lose sight of the entire reason you're doing this. Set devoted time aside for each other where you will not talk about the wedding. You will both welcome a scheduled break to just focus on being in love and enjoy your engagement.
---
The No-Stress Wedding Checklist
Follow this order of events to keep calm and plan on.
Wedding date
Budget/number of guests
Choose your bridesmaids/groomsmen
Wedding venue
Vendors:

Caterer and bartender
Photographer
DJ or band
Officiant
Cake
Rentals
Coordinator
Flowers
Hair and makeup artists

Wedding dress
Engagement photos
Registry and wedding website
Decide the guest list
Send save the dates (if your engagement is 6 months or less, skip this step)
Secure hotel block and rental car discounts for wedding guests
Tastings with caterer and cake provider
Final decisions on menu, cake, and alcohol
Final guest list review
Design and purchase invitations (don't forget to budget in cost of postage for the invitation and RSVP envelope—some invitations require extra postage. For the ultimate in no-stress, spring for having the addresses printed on the envelopes.)
Send invitations (Note: standard practice says to send invitations 6 weeks before the wedding, by my recommendation is to send them out far ahead of time because you'll need weeks to wrangle missing RSVPs and get a final headcount)
Collect RSVPs
Send final headcount and meal count to caterer and coordinator
Decide on day-of timeline
Finalize ceremony with offiiciant
Get married!
By Natalie K. Gould