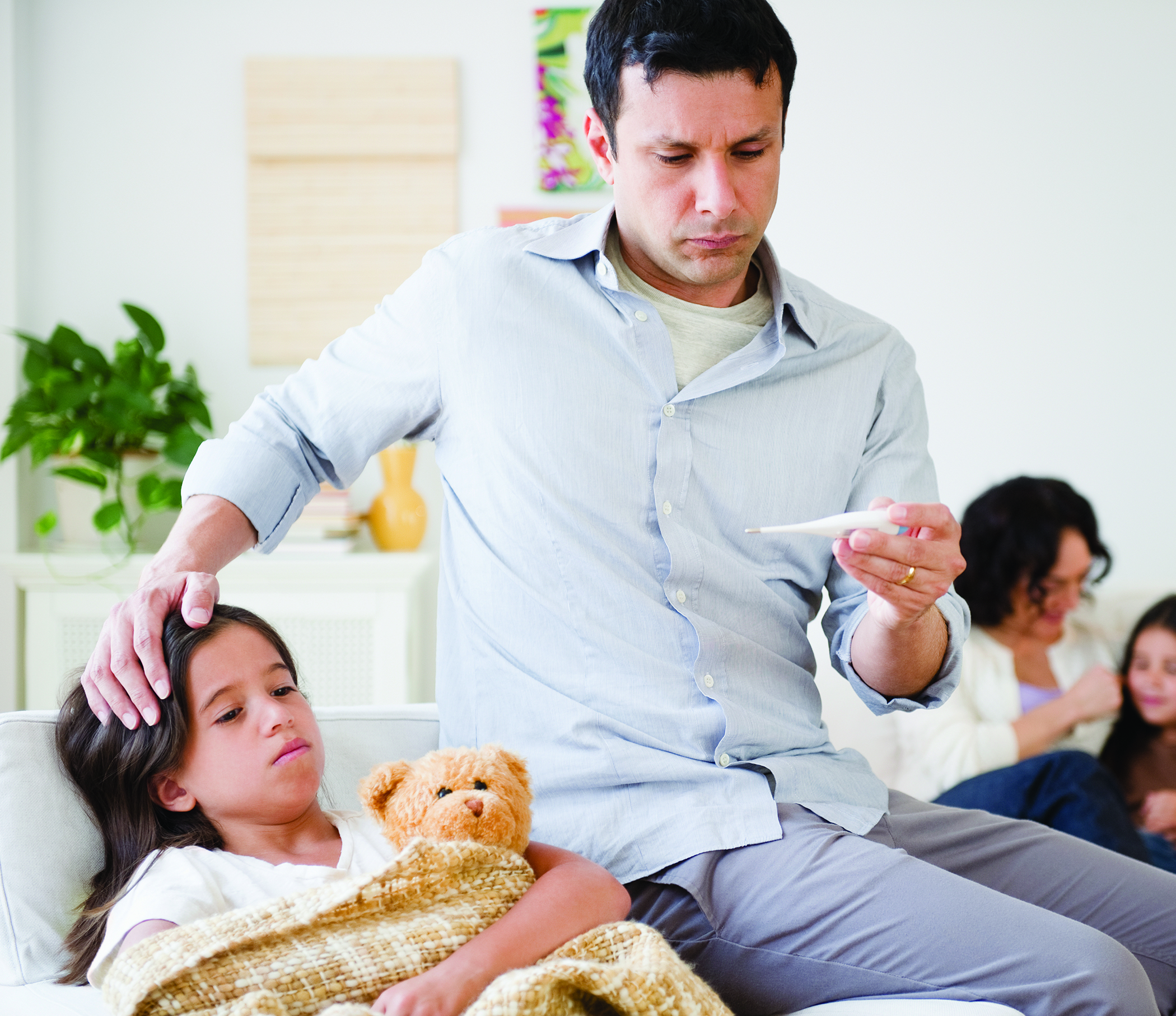 As temperatures drop, the spread of cold and flu germs rises. Start the year off healthy and be sure to rid your home of lingering germs that may be hiding in places you don't expect.
"I always recommend the flu shot – especially when officials are predicting a harsh flu season like this year – good nutrition and plenty of sleep, but there are other healthy habits we can all develop to help keep ourselves and those around us stay healthy during cold and flu season," said Dr. Tanya Altmann, pediatrician, best-selling author and founder of Calabasas Pediatrics. "Vaccination is important, but there are other preventative measures that we should all keep in mind."
These tips from the experts at Clorox can help you prevent the spread of germs:
1. Get Vaccinated. Even though it's well into cold and flu season, it's still important to get a flu shot if you haven't already. Vaccination is the first step in flu prevention. The Centers for Disease Control and Prevention (CDC) and the American Academy of Pediatrics recommend a yearly flu virus vaccination – even if the vaccine's efficacy fluctuates – for almost everyone 6 months and older.
2. Keep Hands Washed: Hands touch so many things throughout the day. It's important to wash your hands often, including after using the bathroom and before preparing or serving food. Germs can spread by touching your eyes, nose or mouth after coming in contact with a contaminated surface. Those areas are common entry points to the body for germs, so try not to touch your face or eat until you wash your hands.
3. Stay Home if You're Sick: Even though you may not want to miss work or school, it's important to stay home to prevent the spread of illnesses to those around you. Even at home, make sure to cough or sneeze into your elbow or a tissue to prevent the spread of germs to your loved ones. Lastly, try your best to make good use of your time off from work or school to rest, relax, eat well and recover from illnesses.
4. Follow Health Guidelines: It's important to eat right (fill up with fresh fruit and veggies, vitamin D and probiotics), get some exercise (at least 30 minutes a day of moderate intensity) and get plenty of sleep (at least 8 hours per night) to help boost your body's ability to fight the effects of cold and flu viruses.
5. Be Aware of Your Environment: Be aware of illnesses going around in your community to take extra precautions to avoid them or to know when to seek medical attention if you do get sick.
6. Disinfect Hard Surfaces: Disinfection is a key step to help prevent the spread of cold and flu germs. The CDC recommends disinfecting frequently touched, hard surfaces, such as doorknobs, refrigerator handles, light switches and faucets, with an EPA-registered disinfectant like Clorox Disinfecting Wipes. They help kill 99.9 percent of germs that can live for up to 48 hours on hard, non-porous surfaces.
Learn more about flu prevention at Clorox.com/FluFOMO.
Photo courtesy of Getty Images
#14083
Source: Clorox