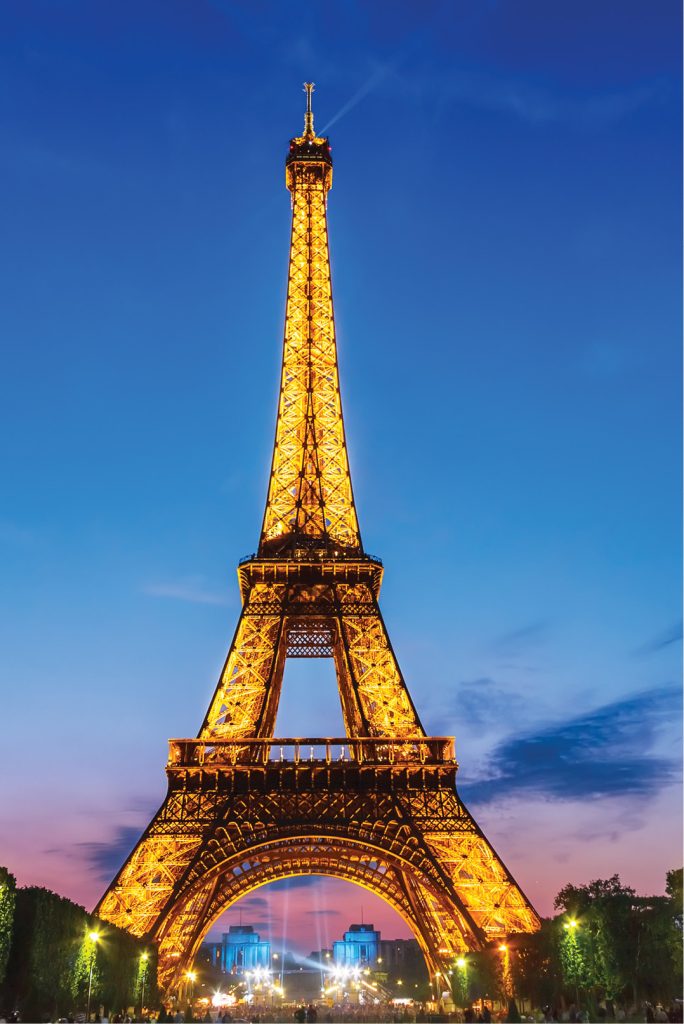 I took a deep breath and gazed up at the landmark France's capital has been known for since the 1889 World's Fair. The iron latticework looked like lace against the night sky. And then it began to sparkle. Hundreds of lights twinkled on and off making it seem as if the Eiffel Tower had been sprinkled with fairy dust.
"Not bad for our first night in Paris," I said, gripping my husband's hand in excitement.
"Not bad at all," he agreed.
Paris. The city of lights, the city of love. It's a destination that beckons with its romantic aura, rich history, and vibrant culture. Sure, it's possible to tack on a couple of days in Paris to an extended European trip, but why would you? One could spend a month and still have places to explore. Allow yourself at least five nights, knowing that as soon as you leave you'll be planning a return trip.
Stay
Whether it's your first or thirty-first trip to Paris, the merits of being centrally located can't be overstated. Set behind a magnificent 20th century façade on the famous Rue La Fayette, and just a four minute walk from the Opéra Métro station, is The Hotel Banke, an opulent boutique hotel brimming with unique flair and a friendly staff. Housed in a former bank, hence the name, the decor pays homage to the building's history without being cold or impersonal.
From the minute I entered the lobby, I was struck by the magnificent crystal-domed ceiling that illuminates a large mosaic floor. A dramatic spiral staircase leads to beautifully decorated rooms that bring Haussmann styling into the 21st century, while display cases on each floor show a fabulous collection of treasures from various world civilizations.
Just a few minutes from Place Vendôme, the Galeries Lafayette, and the rue du Faubourg-Saint-Honoré, Banke Hotel is ideally placed for a serious shopping trip. Another advantage to its prime location, one can catch a train at the nearby Opéra or Le Peletier Métro stations and get to all the major sites in Paris without having to set foot in the massive Gare du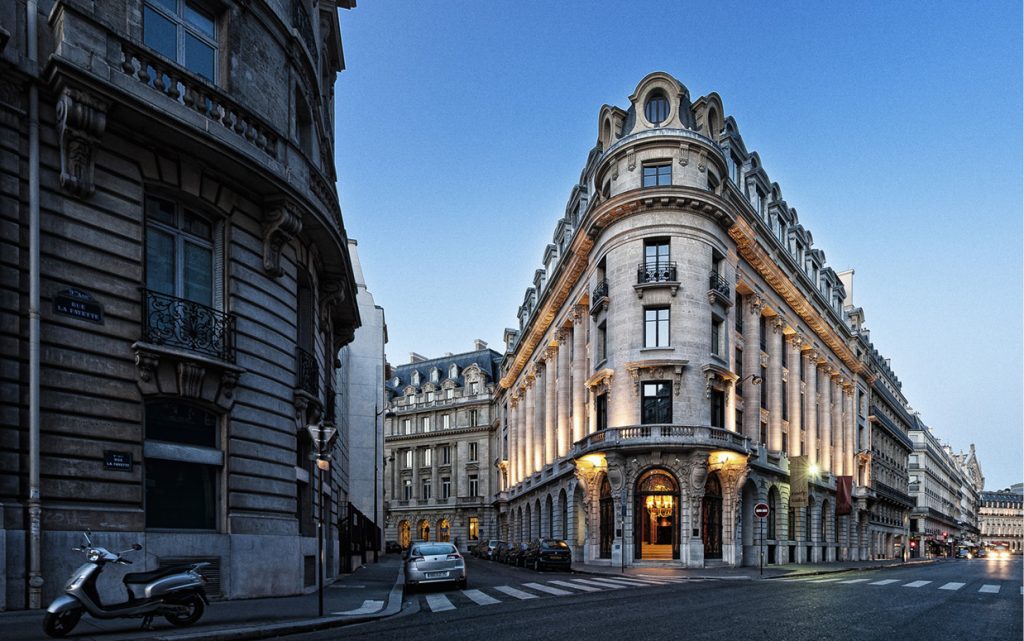 Nord station, notorious for its high number of pickpockets ready to take advantage of distracted tourists.
Every staff member at the Banke Hotel converses easily in English, as do the majority of people we encountered in the Opéra district. So for folks who did their French language study on the plane like I did, it can be a relief to get a smile and nod in response to asking, "Parlez-vous anglais?" after one has exchanged polite bonjours.
Try booking through Small Luxury Hotels of the World (SLH.com) and join their club program to receive a free room upgrade, when available, and complimentary breakfast.
Eat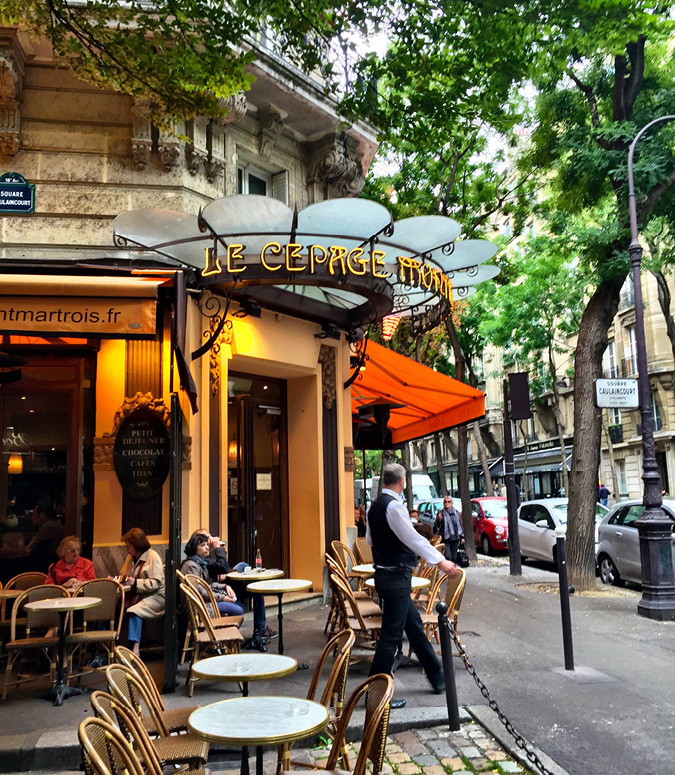 "Where should we eat?" I asked my friend Julian, a Paris native.
He responded with that quintessential French utterance that is equal parts huff, snort, and laugh. "Hurrmph. It is Paris. All the food is good. Everywhere."
He wasn't kidding, but also wasn't very helpful. People say they are "eating their way through Paris" for a reason, and for those of you who at least want a starting point I suggest the following:
La Terrasse de Pomone — Located in the heart of the Tuileries Garden, beside an ornamental pond, La Terrasse de Pomone is an open-air brasserie, crêperie, and ice-cream parlor with breathtaking views of the Louvre palace and Orsay Museum. Order a savory crêpe, a glass of wine, and feel oh-so-French.
L'Opéra Restaurant — The food here would have to be spectacular if it was going to stand up to the incredible atmosphere. And it does. Chef Stéphane Bidi just might prepare the best meal you've ever had.
Le Cépage Montmartrois — A true neighborhood pub in the heart of the Montmartre district, the traditional dishes are delicious and affordable. Just be sure you've practiced your French.
Le Boeuf à la Mode — After a full day exploring the palace and gardens of Versailles, stroll down to the village and relax over wine and dinner at this charming, authentic bistro. They specialize in beef, as the name suggests, but also have tempting offerings of duck, pork, and fish.
See and Do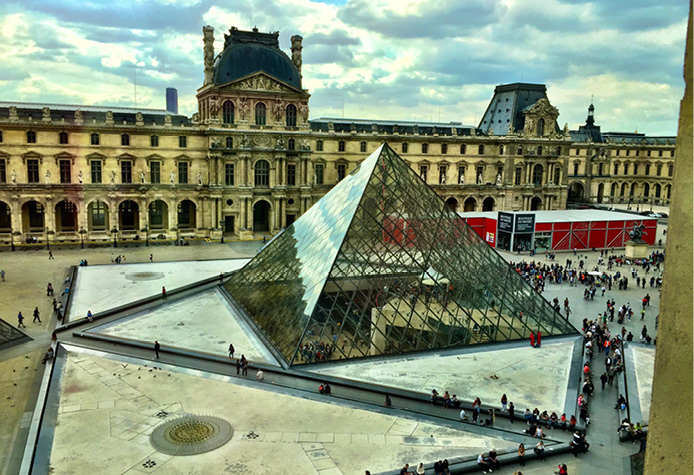 I woke my husband early our first morning in Paris, not just because of the time difference, but because I wanted to be at the Notre-Dame Cathedral for Sunday mass. As we strolled up to the massive, thousand-year-old structure, the bells began to ring. If that wasn't enough to give me goose bumps, when we entered the church for mass, the choir and organ began to play. The music bounced off the ancient stone interior as it has done for hundreds of years, bringing many around us to quiet tears of awe and respect. It's virtually impossible to put together a comprehensive guide of all one could see and do in Paris, but a visit to Notre-Dame should top the list. Other suggestions include:
Sainte-Chapelle — Walk up the spiral staircase to the second floor of this small chapel just down the street from the imposing Notre-Dame and you'll find you're standing in what feels like a human-sized jewel box. Intricate stained glass windows, floating chandeliers, and a vaulted ceiling painted to resemble a starry sky make it truly breathtaking.
Montmartre — Once frequented by Monet, Picasso, and their contemporaries, the Montmartre district has retained the atmosphere of a Parisian village. Stroll along the shaded sidewalks admiring the colorful flower boxes, pop into a bakery and order a baguette, buy a bottle of delicious French wine, and, most of all, get the feel of "real Paris."
Sacré-Cœur — Located in the Montmartre district, this iconic, domed white basilica completed in 1912 is one of the first landmarks you'll see as you enter Paris. Pay 5 euros to walk up the 500 stairs to the dome. It's worth every penny and burned calorie to see all of Paris stretched out before you as you stand atop this amazing church.
Cruise on the Seine — Of course you're going to visit the Eiffel Tour. After you've taken pictures of it from every angle, walk down to the river and catch a cruise tour. You'll be able to relax and take in the sights from a different vantage point while hearing the history of each of the landmarks you pass.
Château de Versailles — A 40 minute train ride from Paris, the gardens and palace at Versailles are a wonder that photographs cannot do much justice. It's a matter of scale. It's hard to grasp the massiveness of the grounds until you're standing there looking out over the manicured acres. TIP: Spend the 40 euros and rent a golf cart so you can actually visit all of the gardens.
Musée d'Orsay — Home to what is considered the greatest collection of impressionist paintings in the world, the Orsay Museum is favored by many over the larger and more famous Louvre.
Musée du Louvre — You can tour what many consider to be the most famous museum in the world in one of two ways—strategically choose a few important-to-you pieces to see, saving yourself time and footsteps, or walk through every single gallery in the former royal palace. If you choose the second option, know that by the end of the day you'll have done the equivalent of a half marathon. Yes. It's that big.
The Tuileries Garden — Located between the Louvre and the Place de la Concorde, parallel to the Seine, the Tuileries Garden was originally built in 1564, by Queen Catherine de Médicis. Celebrated landscape gardener André Le Nôtre, the same fellow who designed the gardens at Versailles, began renovating the Tuileries Garden in 1664, helping to make it the classic masterpiece it is today.
On our last evening in Paris, I set to work nestling bottles of wine between layers of clothes in my suitcase. All the while I was wondering if customs would notice the baguette I was planning to smuggle home (they didn't). I turned to my husband and mused aloud, "Five nights just isn't enough."
"How long would be enough?" he asked, fully accustomed to my wanderlust spirit.
"Maybe a year…"
Maybe. 
Story and Photos by Abby Hoeffner