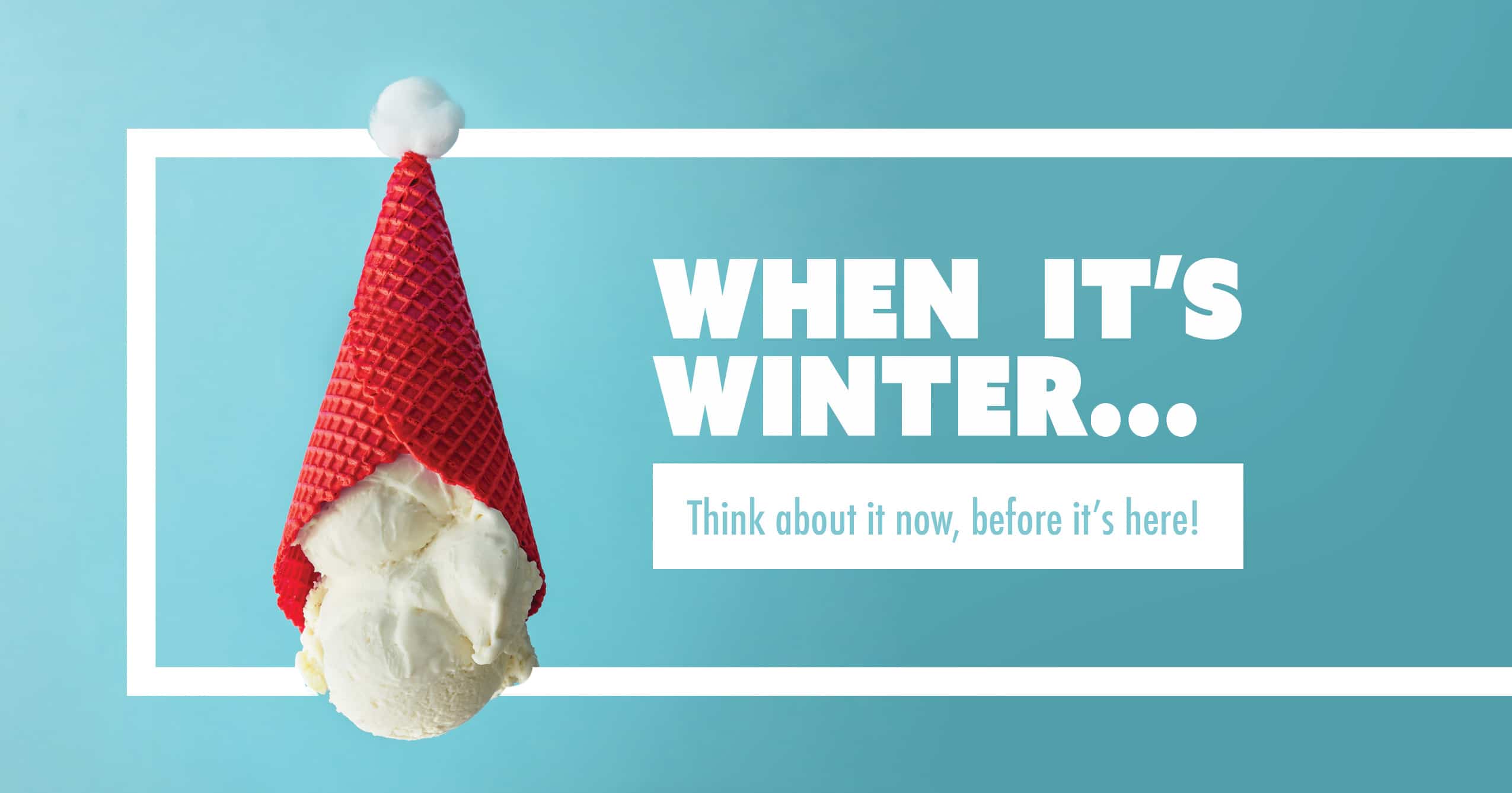 Though it might not feel like it now, winter is right around the corner—and like so much Texas weather, it's impossible to predict what it might have in store. But even if we don't see any snow, cold temperatures are worth paying attention to. Get your home cold-weather-ready with these simple steps.
Tune Up Your Heating System
A professional technician can inspect your furnace or heat pump to be sure the system is clean and in good repair and to measure any carbon-monoxide leakage. And now is a great time to call, before there's a waiting list.
Check Your Roof
At least scan it closely with binoculars looking for damaged, loose, or missing shingles or flashing that may lead to leaks during a possible winter freeze. Consider looking for a local handyman or roofing company to repair any issues.
Clean the Gutters
Water can back up in debris-filled gutters, damaging roofing, siding, and wood trim—and can cause leaks and ice dams.
Reverse Your  Ceiling Fans
If your ceiling fan has a reverse switch, use it to run the fan's blades in a clockwise direction once you turn on your heat. Because hot air rises the fan will produce an updraft and push the heat down into your rooms.
Turn Off Exterior Faucets
Undrained water in pipes can freeze, causing pipes to burst as the ice expands. Disconnect garden hoses and drain the water that remains in faucets. If you have a lawn irrigation system, consider having a professional drain your sprinkler-system pipes to help avoid freezing and leaks. It's more than worth it to prevent expensive repairs.
Mulch Leaves on Your Last Mow of the Season
Mow your leaves instead of raking them the last time you mow in fall, preferably into dime-sized pieces that will fall among the grass blades and decompose to nourish your lawn over the winter.
Call a Chimney Sweep
If you have a working fireplace and enjoy fires throughout the winter, make sure your fireplace, chimney, and vents (or any heating appliance burning gas, oil, wood, or coal) are clean and in good repair. Regular cleaning can prevent chimney fires and help stop carbon monoxide from creeping into your home.