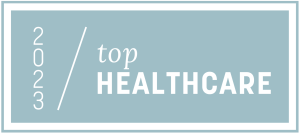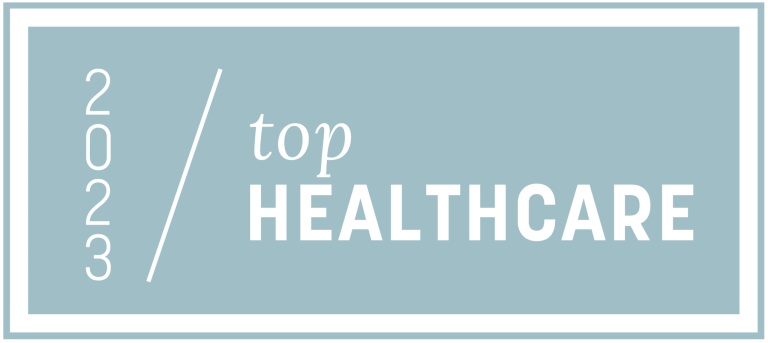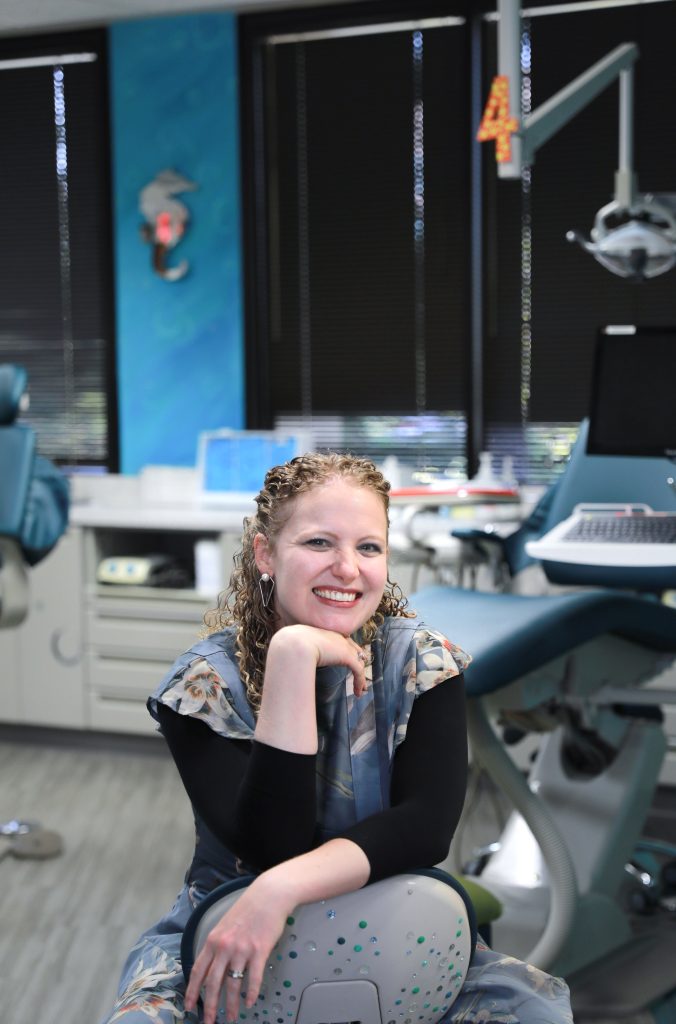 Leslie Blackburn, DDS, MS
BY Annette Brooks | photo by Minor Details
Award-winning Growing Great Grins is where kids come to smile. Children benefit from care provided by a board-certified pediatric dentist and well-trained team and feel right at home in the fun, light-hearted, child-friendly environment. Parents rest easy knowing their children are in the best hands and enjoy amenities in the waiting area, like beverages, phone chargers, and a play area for their kids.
Yet Growing Great Grins is more than a fun, comfortable, kid-friendly practice. Dr. Blackburn's approach to pediatric dentistry involves going above and beyond for her patients. Her office is equipped with state-of-the-art technology for patient comfort and to provide quality dental work. The techniques she uses reflect the in-depth postdoctoral training she received.
After earning a bachelor's degree in child psychology at Brigham Young University, Dr. Blackburn completed DDS and Master of Science at Columbia University College of Dental Medicine in New York. She then completed a certificate in pediatric dentistry at Yale University, further delving into advanced diagnostic and surgical procedures, child psychology and clinical management, and child development.
Is Your Child Anxious or Fearful of Going to the Dentist?
Kids deserve to have the best dental experience possible. Every child is different, so sometimes, even special techniques pediatric dentists use to help them feel at ease aren't enough. Believing sedation should be a last resort for all patients, Dr. Blackburn created an innovated multi-phase plan that slowly introduces fearful kids to her office using a no-pressure approach.
"Dental offices can be weird places for kids with all our different sights and sounds, and these oddities can create a barrier for families whose children have difficulty processing those sensations. Without a gradual approach, sometimes those kids can get left behind in their oral health," Dr. Blackburn explains. "The program includes assigning an assistant to each child, giving them a familiar face, and establishing a routine. Then, we familiarize them with us through repeated, weekly low-grade, comfortable, controllable exposure, taking little steps forward each time."
One type of phasing is for children who can't process the sensations and noises of a dental office and suffer extreme anxiety, including special needs kids. Another type of phasing is for kids who tolerate a check-up but need work done and feel scared. "We want to encourage children versus force them," Dr. Blackburn says.
Dr. Blackburn praises her team for their participation and support. "I couldn't offer this without them. They're the ones who help the kids get comfortable with the office before they see me. One child, for example, was scared to set foot inside the building. His assistant learned he liked to ride elevators, so they began by riding the elevator together."
Growing Great Grins looks forward to welcoming you and your children into their dental family. Call today to schedule an appointment.
SErvices:
Board-Certified Pediatric Dentist
General and Preventive Dentistry
Cosmetic Dentistry
Laser Dentistry
Restorative Dentistry
Sedation Dentistry
Special Needs Kids
No Pressure Plans
Emergency Dentistry