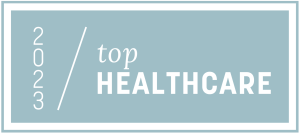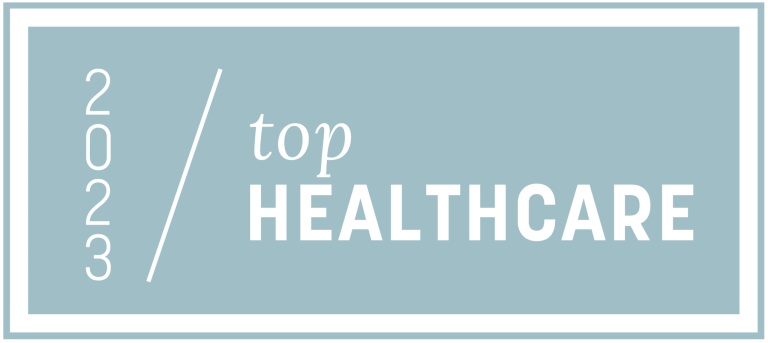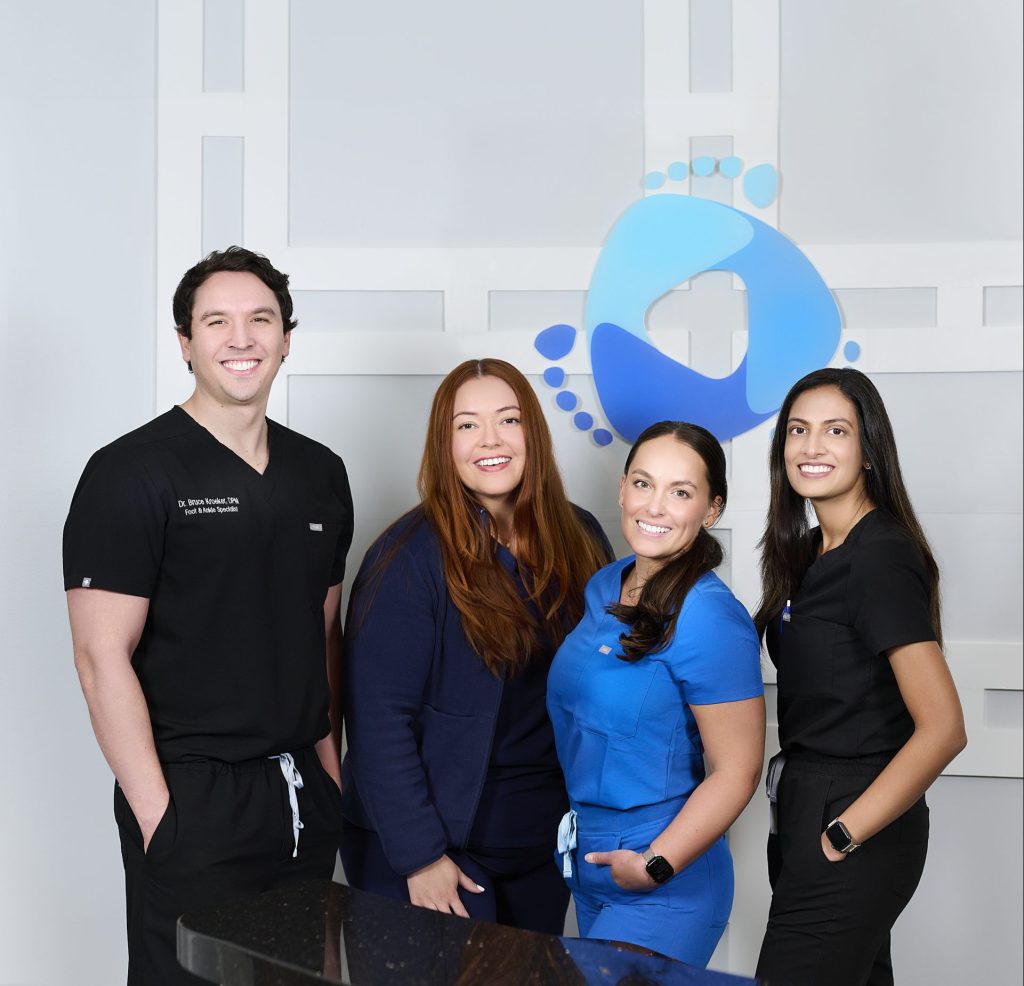 photos by Karina Eremina of Joy of the Moment Photography
Healthy feet are happy feet. More than a motto for Foot & Ankle Specialists, it's a mission. Since 2013, Foot & Ankle Specialists has been at the forefront of advanced podiatric care. From the latest technology and techniques to offering medical advancements, including regenerative medicine for treating wounds, arthritis, and soft tissue conditions, Foot & Ankle Specialists remains a step ahead.
One of their popular services is in-home care, where 13 talented, compassionate board-certified podiatrists bring their services directly to you. Combined with in-clinic services, this enables Foot & Ankle Specialists to offer a uniquely seamless blend of uninterrupted, holistic care. The result? Happy patients and happy feet.
"We're not just treating feet; we're touching lives one patient at a time," says Founding Partner Dr. Marcin Vaclaw, a visionary and the heartbeat of the practice. "We cherish the relationships we develop with our patients, whether they come to us or we bring the most modern and up-to-date care to them."
Back to the Future
Combining advanced podiatric medicine with old-school in-home visits is beneficial for patients and the practice alike. Patients receive top-tier care where they need and want it, and Foot & Ankle Specialists is forging ahead as a pioneer in in-home medical care.
"In-home care is the wave of the future. We can do much through telemedicine, but you also need access to hands-on care for diagnostics and treatment," Dr. Vaclaw says. He points out that it's not just for patients with mobility issues or seniors. "We see athletes, runners, and people with busy lives who find that bringing medical care to them in the home is more conducive to their lifestyle."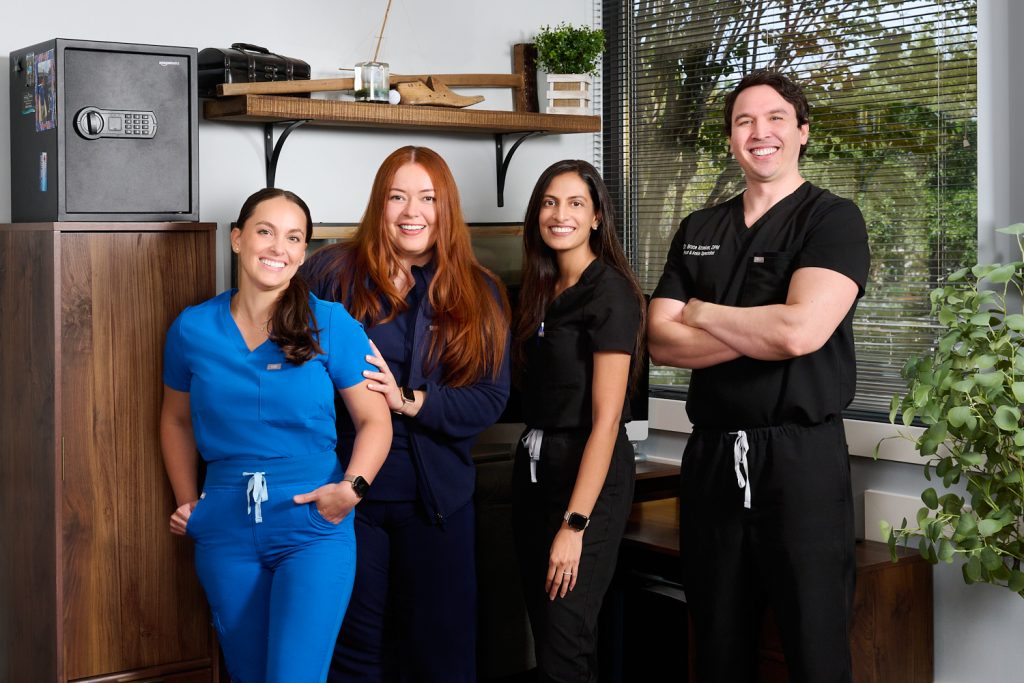 Unlike the concierge medicine model (also called membership medicine), where you pay an additional fee for greater access to care, Foot & Ankle Specialists' in-home service is for everyone, and it's covered by insurance. "We follow medical guidelines and can do many of the things we conduct in our offices in the home, including X-rays, nerve testing, and blood flow testing," Dr. Vaclaw explains. "One of our most sought-after in-home services is toenail care. We diagnose and treat toenail fungal infections, cut and treat thick toenails, and trim toenails properly to help patients avoid ingrown nails." He adds, "The pharmacies we work with deliver to the home."
If patients require surgeries or additional care available in-office, they have easy access to Foot & Ankle Specialists' state-of-the-art locations in Memorial, The Woodlands, and Huntsville. Dr. Vaclaw envisions opening more clinics in the future for his patient's convenience.
Robust Infrastructure, Eco-friendly Sustainability
Providing in-home services reaches beyond a heartfelt calling to bring high-quality podiatric care to patients throughout Greater Houston. Managing thousands of patient visits each month requires careful planning along with the necessary infrastructure and support to run a seamless operation.
"Our overarching goal is to provide unwavering support to both patients and physicians. We have specialized processes and systems in place, along with a staff of 13 coordinators dedicated to in-home care who schedule appointments with patients, utilize real-time GPS navigation for efficient route planning for our traveling doctors, and handle billing and administration," Dr. Vaclaw explains.
With podiatrists driving all over Houston to provide in-home services, Dr. Vaclaw wanted to minimize their carbon footprint and provide an extra incentive to the mobile team. The practice acquired electric vehicles, including Teslas and Rivians, for the doctors to drive from appointment to appointment. It's just another example of the forward-thinking that makes Dr. Vaclaw and Foot & Ankle Specialists stand out.
If you or a loved one are looking for a podiatrist, please call (281) 909-7722 to schedule an appointment or book online at FASTheWoodlands.com. Foot & Ankle Specialists has three beautiful offices in Memorial City, The Woodlands, and Huntsville. Their in-home podiatric care team covers most of the Greater Houston area.
"We cherish the relationships we develop with our patients, whether they come to us or we bring the most modern and up-to-date care to them."
Services:
Heel Pain
Sports Injuries
Toenail Care
Wounds
Diabetic Foot Care
Bunions
Neuropathy
Flat Feet
Hammertoes
Toenail Fungus
Itchy, Dry Feet
Orthotics
In-office Visits, Telemedicine, and In-home Visits