Strong women inspire us, encourage us, and support us. They're mothers, grandmothers, wives, and caretakers. They overcome adversity in stride and never give up. This month, they share their stories with us.
---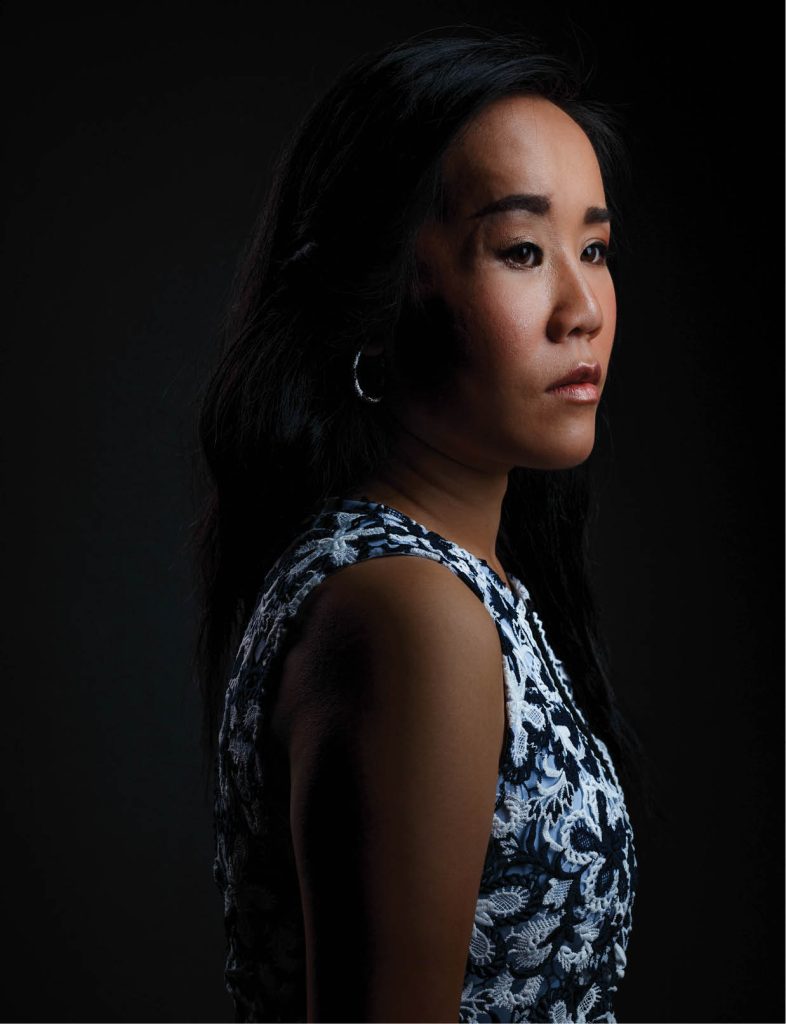 Sun
Registered Nurse, Memorial Hermann Mischer Neuroscience Institute at the Texas Medical Center
"I don't remember the accident. I was driving to Thanksgiving dinner and pulled over to help someone."
As Sun assisted on the roadside, another driver collided with her, causing massive facial damage and bruising in her brain. After a Memorial Hermann Life Flight® rush, Dr. Ryan Kitagawa—UTHealth neurosurgeon affiliated with Memorial Hermann Mischer Neuroscience Institute at the Texas Medical Center (MNI)—performed an emergency surgery to relieve the pressure on her brain and save her life. She endured many facial reconstruction surgeries in the months to follow.
"After my accident, I was miserable and depressed. There were so many times I wanted to give up, but I knew I couldn't let it define me. I didn't know how hard the road would be, but I went back to school and got my nursing degree so I could help others. And I went back to MNI—the place that saved my life—as a nurse. Don't ever give up. Be patient, enjoy life, and live for the moment. Everything will fall into place."
---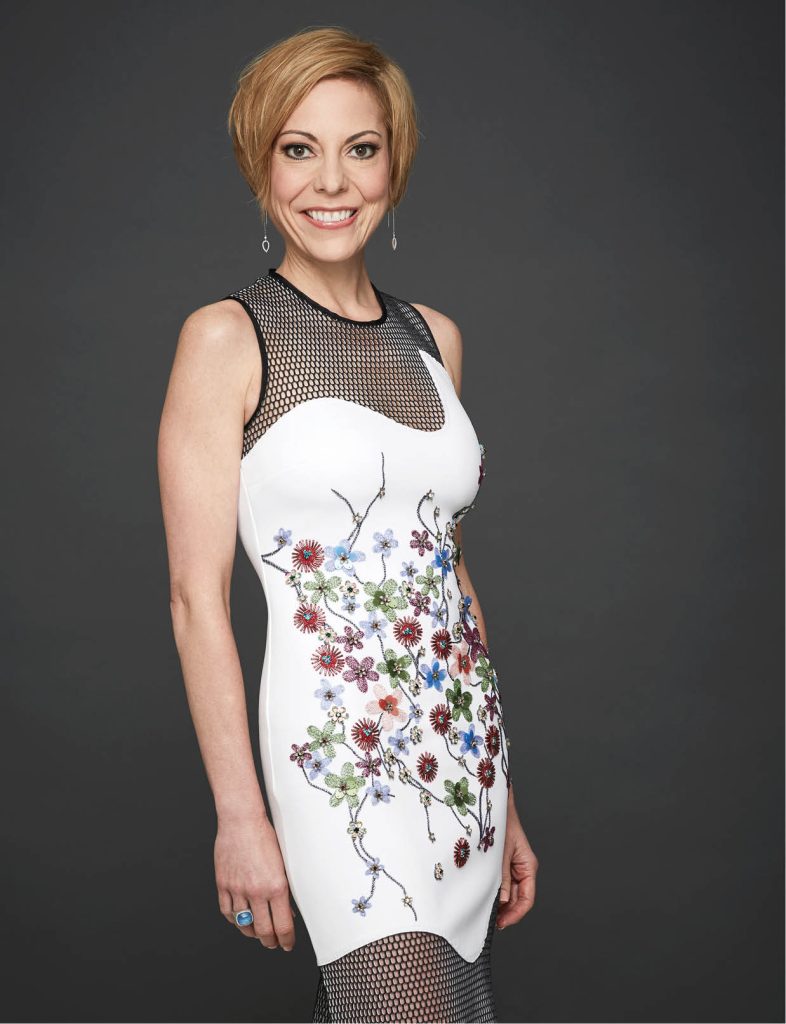 Rebecca
Founder/Pediatrician, Lantana Pediatrics
"I always thought my greatest accomplishment would be obtaining my medical degree and becoming a board certified pediatrician. That was until I overcame my most recent challenge. In 2012, after tons of preparation, my husband and I started our own business—Lantana Pediatrics—and moved into the community ourselves. Things were going great, and we felt like we had a new lease on life.
Two short months later, everything changed. I was diagnosed with cancer that would require several surgeries and daily radiation treatments, starting immediately. I was blind-sided, angry, and scared. But I wasn't going to give up on what we had started. And so it began. I spent my lunch breaks every day for six weeks driving two hours back and forth for radiation treatment. The families and kids I came back to kept me going. Towards the end, fatigue and pain set in, along with some scars and radiation burns to my face. I came to truly appreciate the honesty and innocence of children, and knew we had chosen a loving and compassionate community to call home. I became a better physician, living as patient and provider. It changed the way I provided care.
I'm now cancer-free, and we expanded our office in January. I have a deeper bond with my husband, and together we are still growing. Life can change in the blink of an eye. Slow down, be present, and appreciate it all. Embrace trials, welcome joy, and learn from difficulty. Without sadness, we would never appreciate happiness. Give often, love more, and never stop learning."
---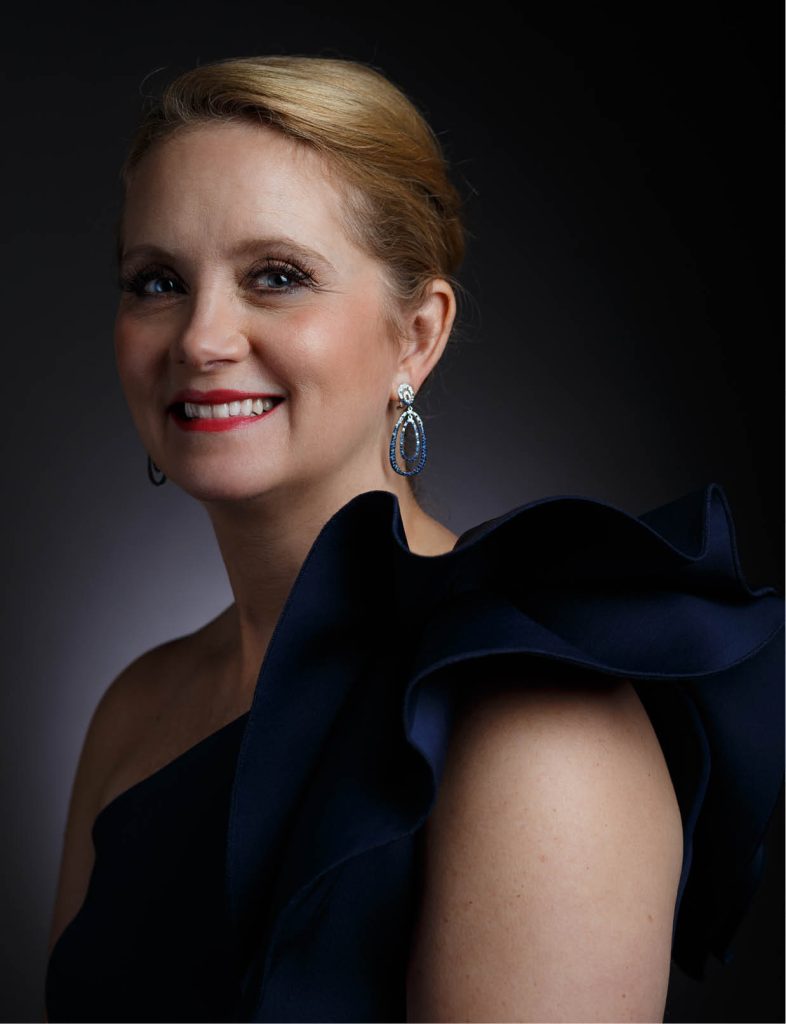 Laura
Founding Pastor, Community of Faith
"I don't think my life has been more challenging than anyone else's—I've been incredibly blessed. But in 2009 I was diagnosed with stage 3 colorectal cancer. It was a huge shock, and the treatment that followed was very challenging. As hard as it was, I realize now that I was fortunate to experience it. I learned a lot about myself and God's faithfulness. My husband and I met some amazing people along the way. I know my cancer diagnosis doesn't compare to the challenges some others have faced, but I hope my journey will somehow encourage others and bring them hope.
The thing that helped me through the darkest days was choosing where to put my focus. I would tell anyone going through a difficult time in their lives to stop worrying so much and put their faith in God. He can and will carry you through. Surround yourself with people who will encourage you. And remember to take things one day, one moment at a time. God's plans for you are good, no matter how bad things may seem at the time."
---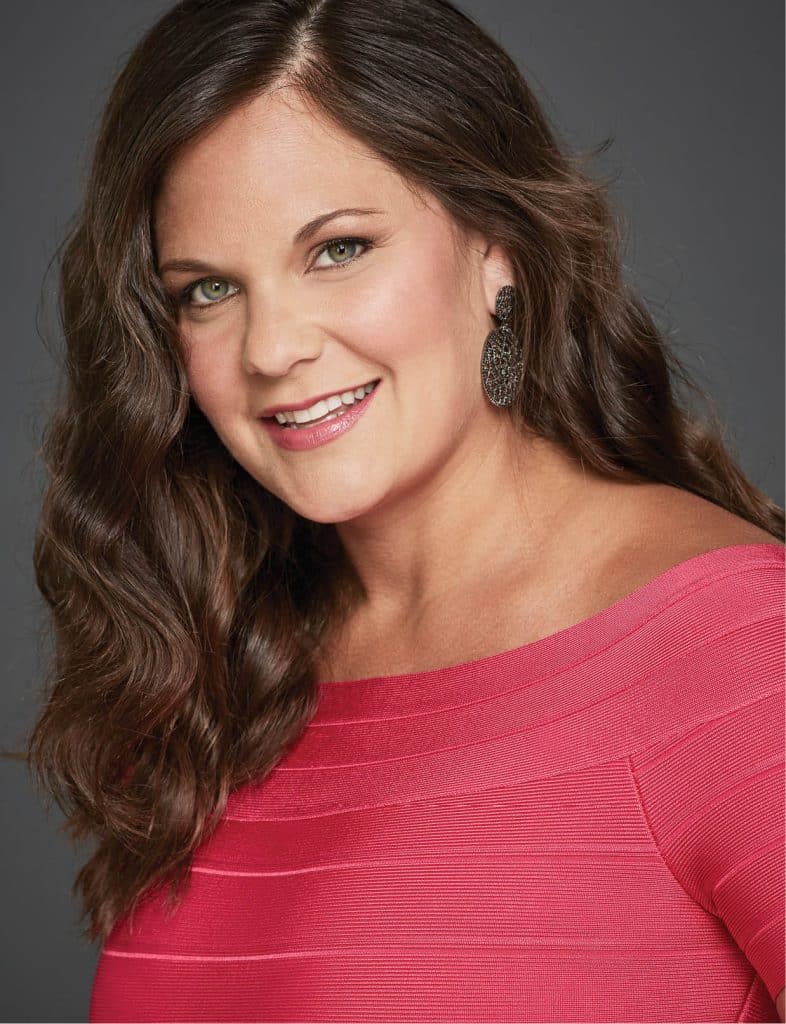 Tricia
Director of Admissions/Head Volleyball Coach, Bishop Lynch High School
"In July of 2014 I found out I was pregnant with a baby girl who had trisomy 18, a rare and typically fatal condition. Despite the recommendation to terminate the pregnancy, my husband and I decided to continue. On December 29, I gave birth to Annabelle Marie. She lived for six days with a two-chamber heart, shocking doctors and nurses with her will to survive. I would never regret any of the decisions we made with my pregnancy—her life was beautiful. About six months after Annabelle passed away, I became pregnant again, and it helped us to move forward as a family. I love spending time with my husband, son, and newborn daughter.
When I found out about the diagnosis I thought I could never be happy again. My world turned upside down. I'm not the same person I was then, but that has turned out to be a positive thing. I'm a much stronger woman today, and I look at life differently than I did before. The storm we endured turned into a tremendous blessing, and it will forever be part of my life story."
---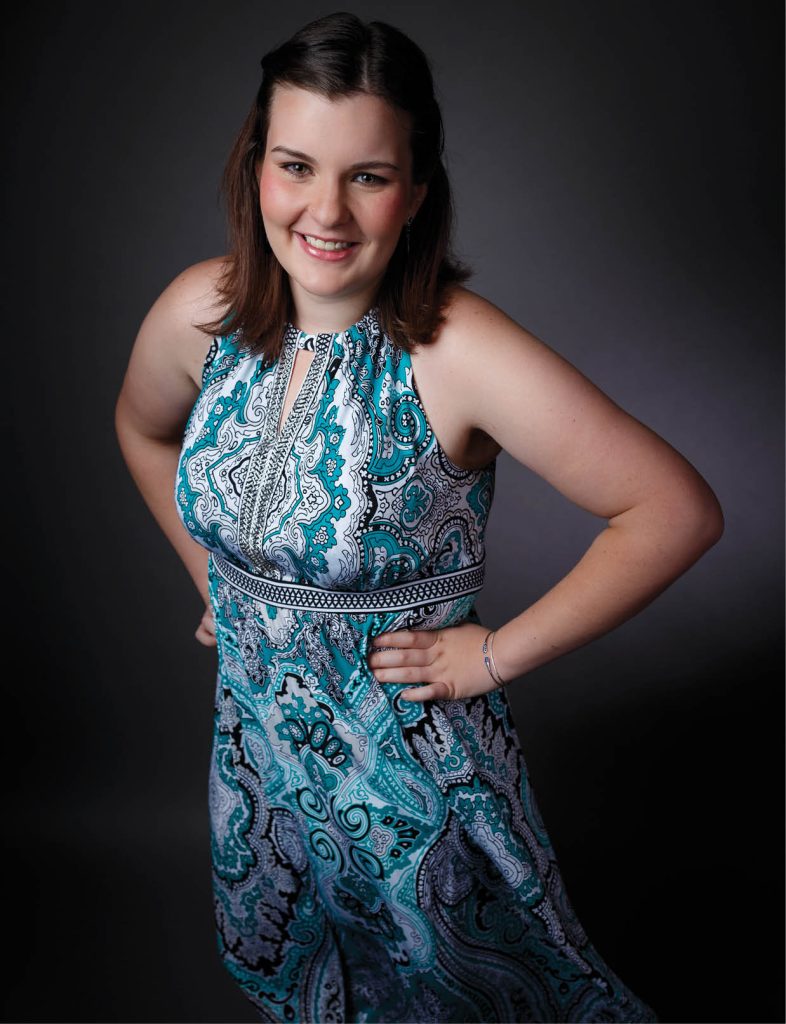 Maegan
Daycare Teacher for 2 and 3-year-olds, Full Time Student
"I suffered from obesity as a child and into my teenage years. After struggling for so long with going to dieticians and trying to exercise and lose weight on my own, my family and I started to look into weight loss surgery when I was only 14 years old. I was a freshman in high school weighing 310 pounds, and the bullying—and depression—was unimaginable. The summer before my sophomore year, we found Dr. Dirk Rodriguez of Evolve Weight Loss Experts who performed the operation.
Before and after my surgery was like night and day. I ended up losing 150 pounds—half of who I used to be! Eventually I also received skin removal surgery the summer before my senior year. Since then I've been enjoying performing in theatrical productions, traveling abroad, and just experiencing life to the fullest extent that I can since the success of my surgery.
I know it's cliché to say it, but it gets better. Life can drag you down so low to where it feels like nothing will ever improve, but I promise that it does. With effort and willpower you can overcome anything—even the worst of situations."
---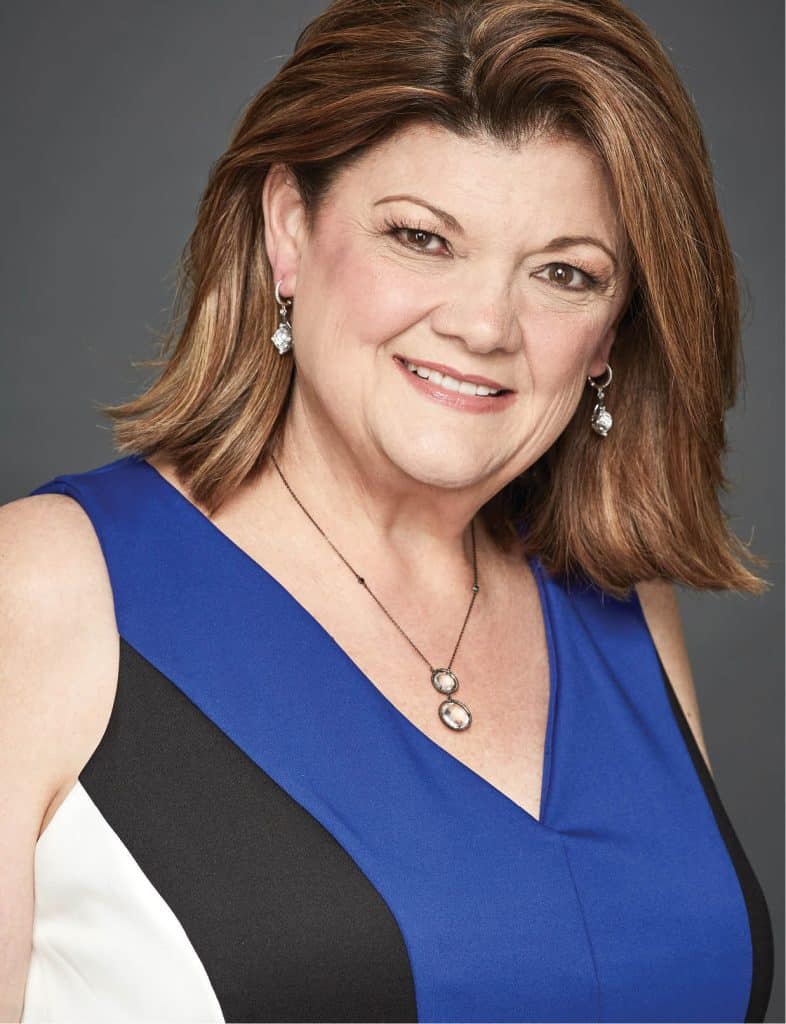 Cheryl
President/Owner, Close Coaching & Consulting, LLC
"It's impossible for me to sum up the challenges I've overcome. My biggest crisis was losing our only child, Vanessa, at the age of 19 in a fatal car accident. Clinical depression and food caused my weight to balloon. Life became difficult. I was so heavy that my knees were bone on bone, and I was put in a wheelchair. My weight made needed knee replacements impossible. I was very successful in the rest of my life helping others as a teacher, principal, and leadership coach, and I felt like a hypocrite unable to help myself. I couldn't stand the thought of my husband losing his daughter and then his wife. I knew I had to take control.
I decided it was more important than friends, embarrassment—everything. Swimming regularly, I lost 60 pounds, then was diagnosed with breast cancer—which I overcame. After the knee replacements, my femur cracked. Seven years in a wheelchair meant I had to learn to stand and walk again. Last October I finally started walking, bit by bit. In May I danced with my husband for the first time in 25 years. Since the start, I've lost almost 200 pounds. I'm a work in progress, but I know I will succeed. My wheelchair is collecting dust in the garage.
To other brave women—know that you are not alone. Get help from others. Take care of yourself as you do your family. Honor them. Change a little at a time. Don't expect perfection, only progress. With time, you will smile at your memories instead of cry."
---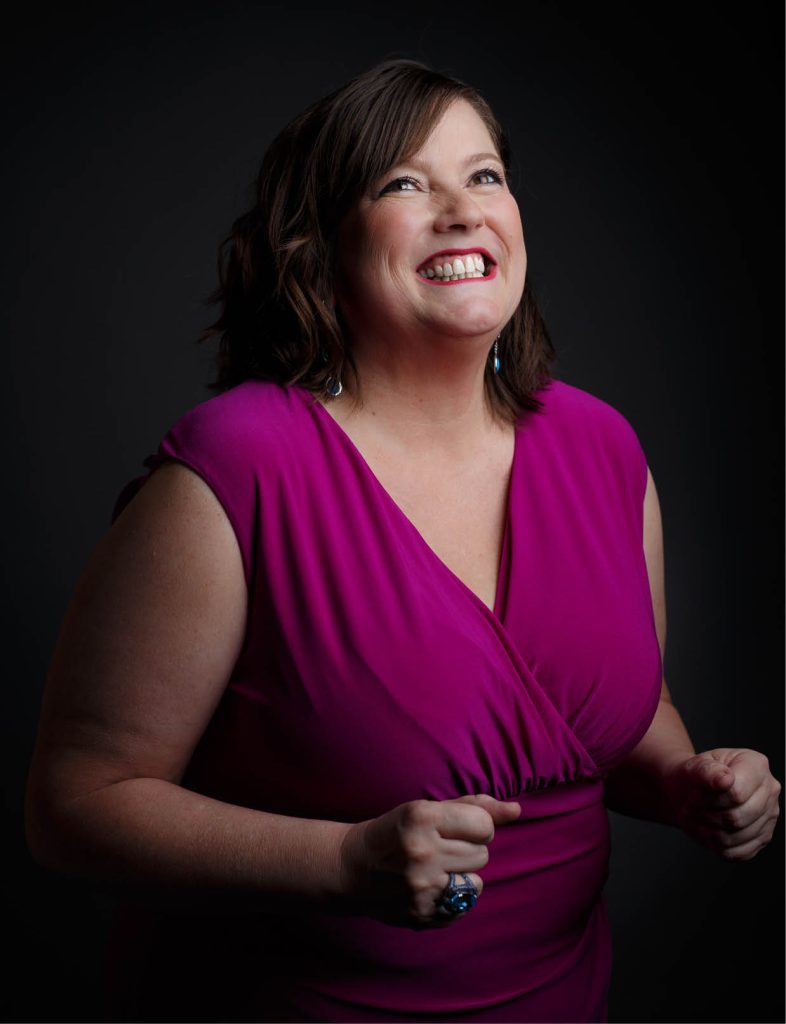 Susan
Business Manager, Eastex Environmental Lab
"My husband had a motorcycle wreck and a subsequent brain tumor. While I was taking care of him, I ultimately ended up neglecting my own health. By the time I got around to looking after myself again, I had developed cervical cancer. I went through treatment, but it didn't have any effect. Eventually I went to Dr. Christine Lee with Memorial Hermann The Woodlands Hospital, and had a pelvic exenteration. It took me eight months to get back to working full time again, but the procedure saved my life.
Now, I try to get out to see live music, enjoy time with my family, and travel whenever I can. I love going to see Guy Forsyth at The Mucky Duck, and I'll be at the Elle King show at the House of Blues next month. I get back home to Florida when I can and was just there in March to visit my family and friends. I recently took a trip to Ireland with my parents and three siblings. It was a great time with cousins galore. I appreciate every moment.
I've learned that no one has to go through difficult times alone—we only have to accept the help of others. There are so many good, generous people all around us!"
---
Photography by Jeremy Shelby
Creative direction by Jen Childers
Written by Brandon Daiker
Talent provided by The Campbell Agency
Styling by Juan Lerma
Hair & makeup by Cheryll Smith
Special thanks to Bliss Spa and Carlene K Cosmetics