Straight to the healthy stuff in the New Year? To each his or her own, but there's nothing right with getting back to our roots and enjoying some classics that we all know and love. This month I'm cooking up three big classics that you and the entire family can fall in love with any night of the week. Previously reserved for Sunday night suppers, you can do these as weeknight friendly meals. Whether you have a slow cooker or less than an hour to spare to make dinner, you'll find something to enjoy.
By Meghan Bassett
---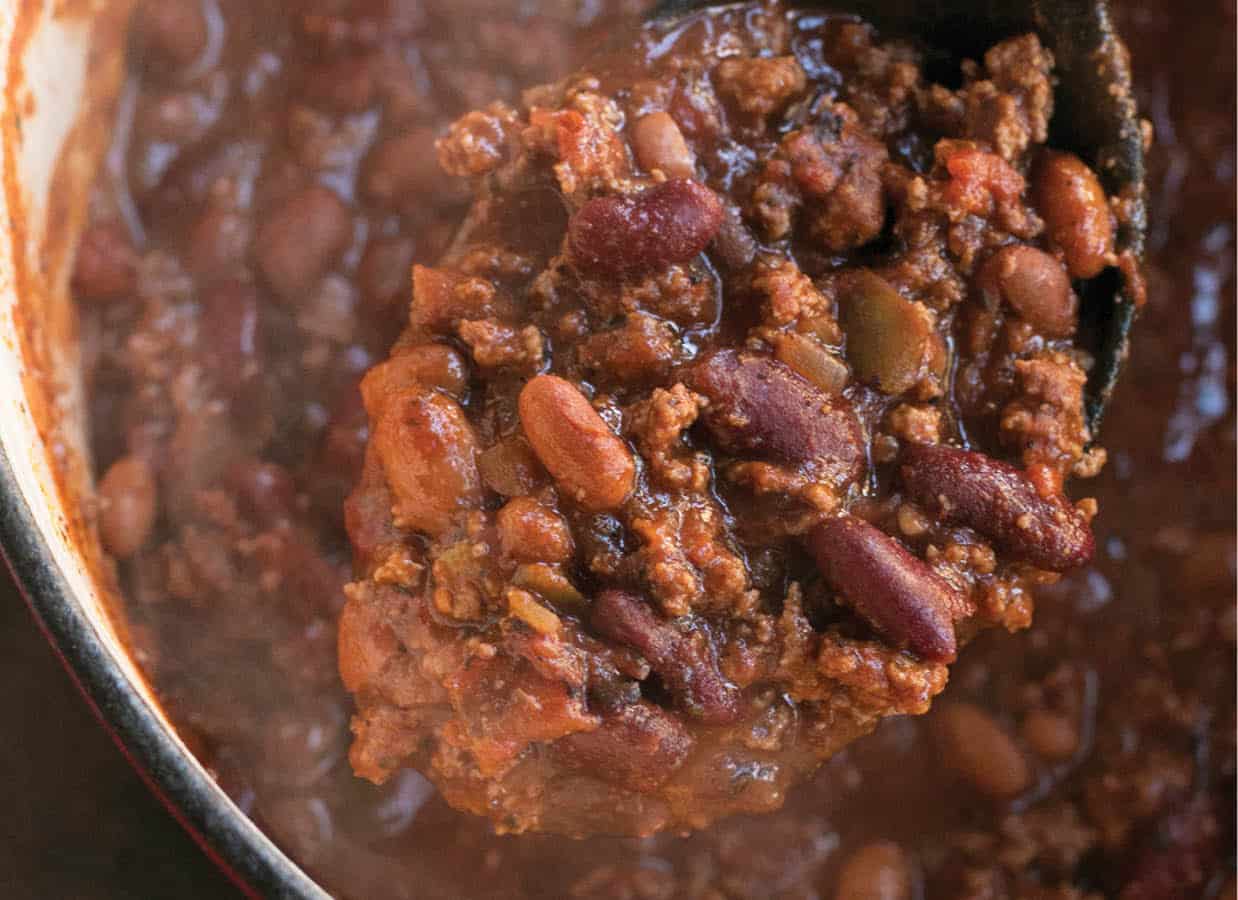 Best Ever Beef & Bean Chili
Serves 6 to 8
Prep Time: 5 minutes
Cook Time: 2 hours
Total Time: 2 hours 5 minutes
1 teaspoon olive oil

½ yellow onion, diced

1 pound ground beef

1 16 ounce can hot chili beans

1 16 ounce can kidney beans

1 16ounce can diced tomatoes

½ can Italian seasoned tomato paste

1 teaspoon salt

1 teaspoon pepper

1½ teaspoon dried oregano

1½ teaspoon dried basil

1 teaspoon chili powder

1 teaspoon paprika

½ teaspoon garlic powder

½ teaspoon cayenne pepper
In a large heavy-bottomed pot, heat olive oil over medium-high heat. Once hot, brown onions until soft, approximately 2 to 3 minutes. Add ground beef and brown, approximately 3 to 4 minutes.
Stir in chili beans, kidney beans, diced tomatoes, tomato paste, salt, pepper, oregano, basil, chili powder, paprika, garlic powder, and cayenne. Bring the mixture to a boil, then reduce to a simmer.
Cook for approximately 30 to 45 minutes, until reduced by one third.
Season with salt and pepper to taste. Serve.
---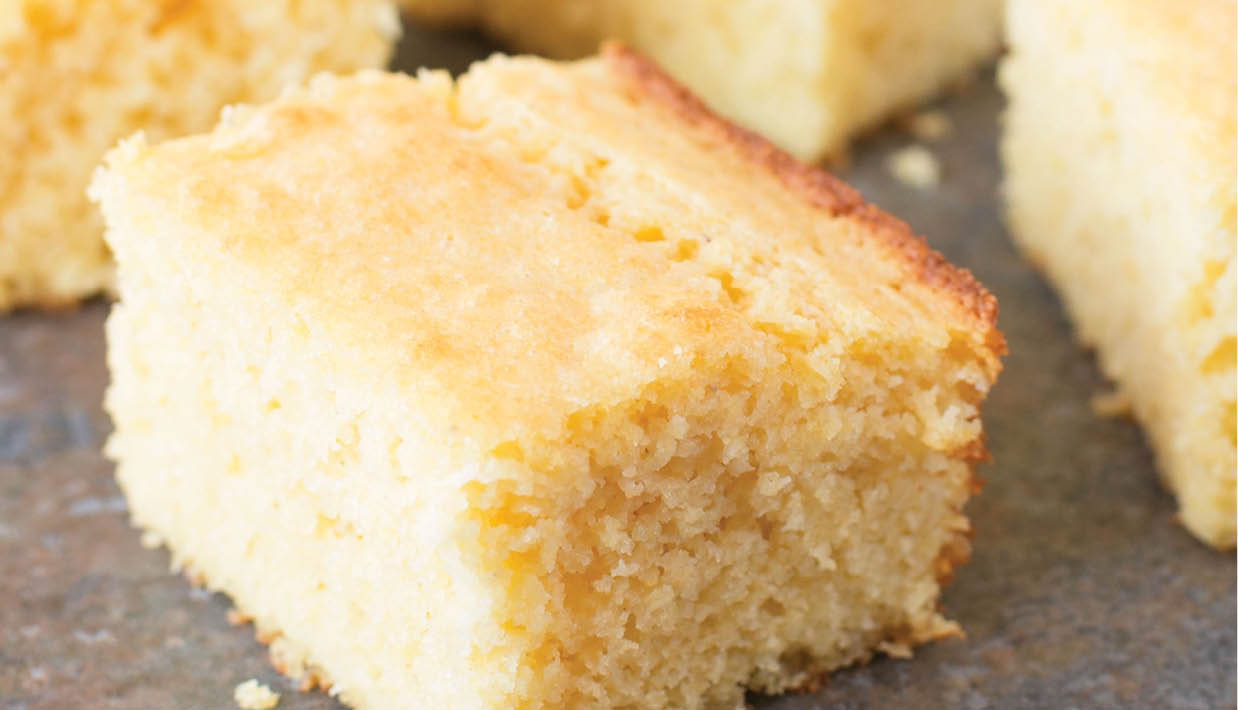 Homemade Cornbread
Serves 6 to 8
Prep Time: 5 minutes
Cook Time: 25 minutes
Total Time: 30 minutes
1 cup cornmeal

3/4 cup all-purpose flour

1 1/2 teaspoon baking powder

1/2 teaspoon baking soda

1/4 teaspoon salt

1 tablespoon agave

2 large eggs, lightly beaten

1 1/2 cups buttermilk

6 tablespoons unsalted butter, melted
Preheat oven to 425 °F. Grease an 8" square baking dish.
In a large bowl, whisk together cornmeal, flour, baking powder, baking soda and salt.
In a separate medium bowl, stir together agave, eggs, buttermilk, and melted butter. Add the liquid mixture to the dry ingredients, stirring until combined.
Pour batter into the prepared baking dish. Bake for 20 to 25 minutes, or until the top is golden brown and center is set. Cool for 10 minutes before cutting and serving.
---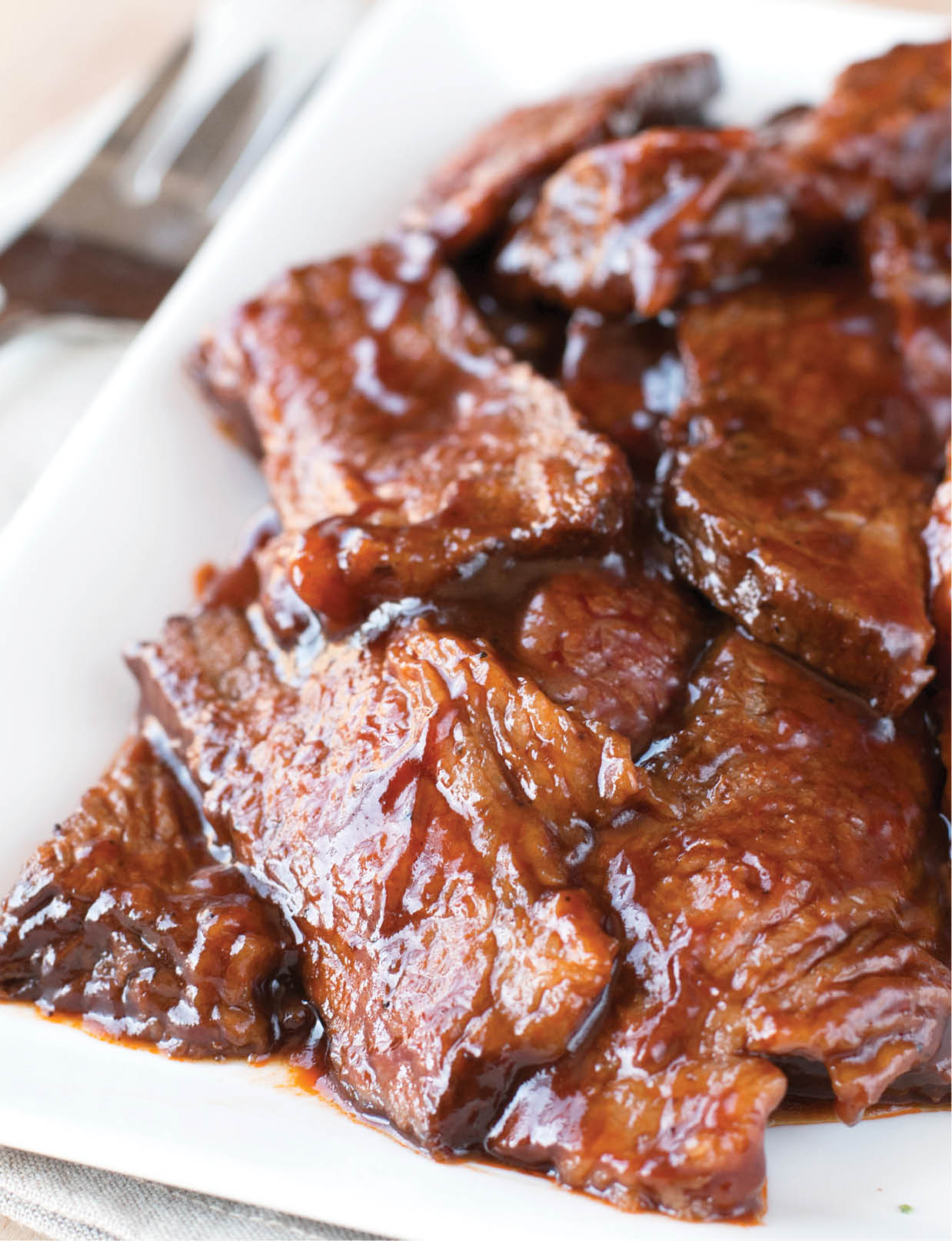 Slow Cooker Brisket

Serves 4 to 6
Prep Time: 5 minutes
Cook Time: 6 hours
Total Time: 6 hours 15 minutes
1 (2-3 pound) brisket

1/2 teaspoon chili powder

1/2 teaspoon garlic powder

1/2 teaspoon paprika

1/2 teaspoon ground mustard

1/2 teaspoon salt

1/2 teaspoon pepper

2 cups of your favorite barbecue sauce
In a small bowl, stir together chili powder, garlic powder, paprika, ground mustard, salt, and pepper. Apply the dry rub evenly on all sides of the brisket. Place brisket in the insert of a slow cooker. Pour over BBQ sauce.
Cook on high for 6 hours, or until tender. Remove from the slow cooker and let rest 10 minutes before slicing against the grain.
Return the sliced brisket to the sauce in the slow cooker. Toss to coat and remove to serving platter. Serve warm.