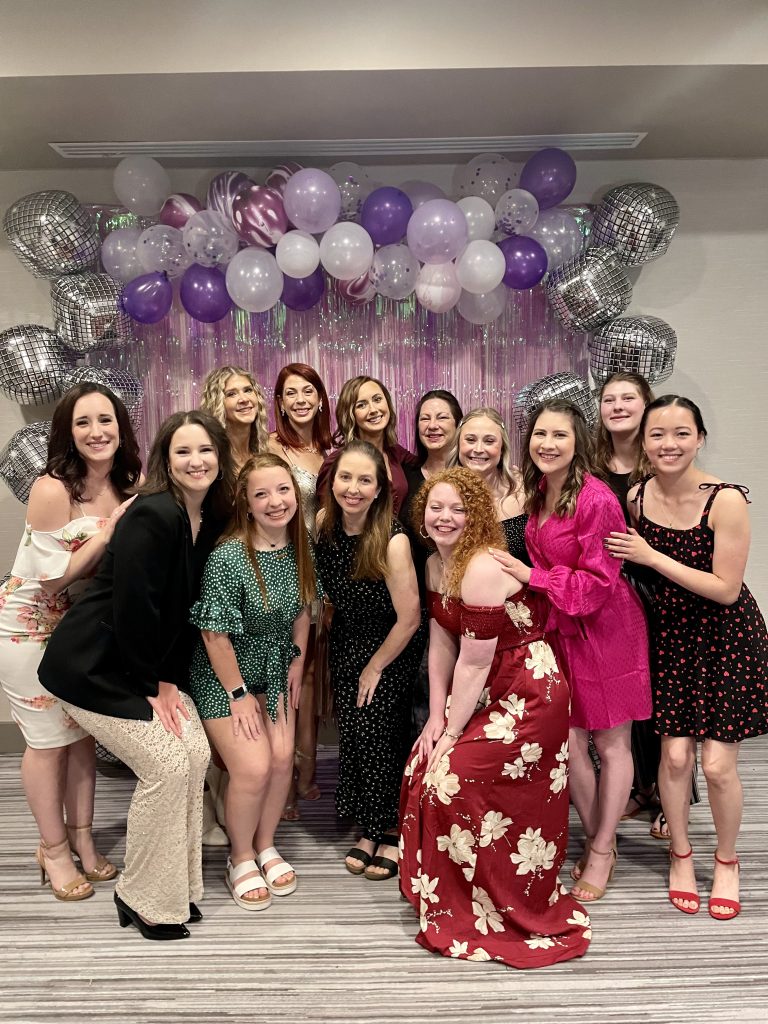 By Meredith Knight
---
Since 2005, Turning Pointe Dance Studio has been a home away from home for local dance families. As their website extols, it's "more than just a dance studio but a family of joyful, excited students and dedicated educators." That family just got a brand-new home complete with lots of friendly spaces for families to gather, for siblings to play and parents to socialize, while their little dancers do what they love best.
"We want our families to feel comfortable here," said Owner/Artistic Director Amy Houston. "This is their studio. Our new building is big enough to house all our programs and all our dancers with three beautiful, sun-drenched studios and a comfortable lobby for our families. There are areas for siblings to play inside and outside. We can host Easter egg hunts, chili cook-offs, and just fellowship together. This is so much more than a dance studio to us. Our dancers are building friendships and lifelong relationships. So are many of our parents. They meet here and are raising their families together."
It's easy to see this home-away-from-home attitude, as young dancers show up for class, kick off their shoes, shrug out of their coats, drop their bookbags, and treat the studio like home. "As much as I'd love them to use the cubbies we provide for them, there's just something beautiful about seeing how comfortable and welcome they feel," Amy said.
"I want to thank my husband, David, who was happy to devote his time serving as general contractor on the studio in addition to working his full-time job," Amy said. "As a perfectionist who takes pride in his craftsmanship, the studio wouldn't be what it is without him."
One blessing Amy never anticipated was teaching alongside her former students who've grown up and returned to Turning Pointe as teachers. "Four of our staff members are students who grew up in our studio," she said. "Now, they're home and leading the next generation of dancers. I couldn't be prouder of them." Perfect timing, too, as Amy has stepped back from teaching to help lead her incredible staff of 15 while still making her children, Leo and Nathan, a priority.
Meanwhile, this Christian-owned and operated dance studio is ready to welcome families to their new digs with Mommy and Me class to competitive teams — and everything in between. They're gearing up to dance in the Flower Mound Christmas parade and for their annual Winter Showcase in December. "Our greatest joy is helping students set personal goals and teaching them the skills to achieve them as they make memories, build friendships, and build character," Amy said. "We want to share our love of dance and bring out the best in every dancer at every stage in their dance journey."
Visit TurningPointeTX.com to sign your dancer up for a complimentary class and meet the Turning Pointe family.
---
Contact
Current Address
2851 Cross Timbers Road, Suite 101
Flower Mound, Texas 75028
Forever Home Address (January 2023)
2801 Morriss Road
Flower Mound, Texas 75028