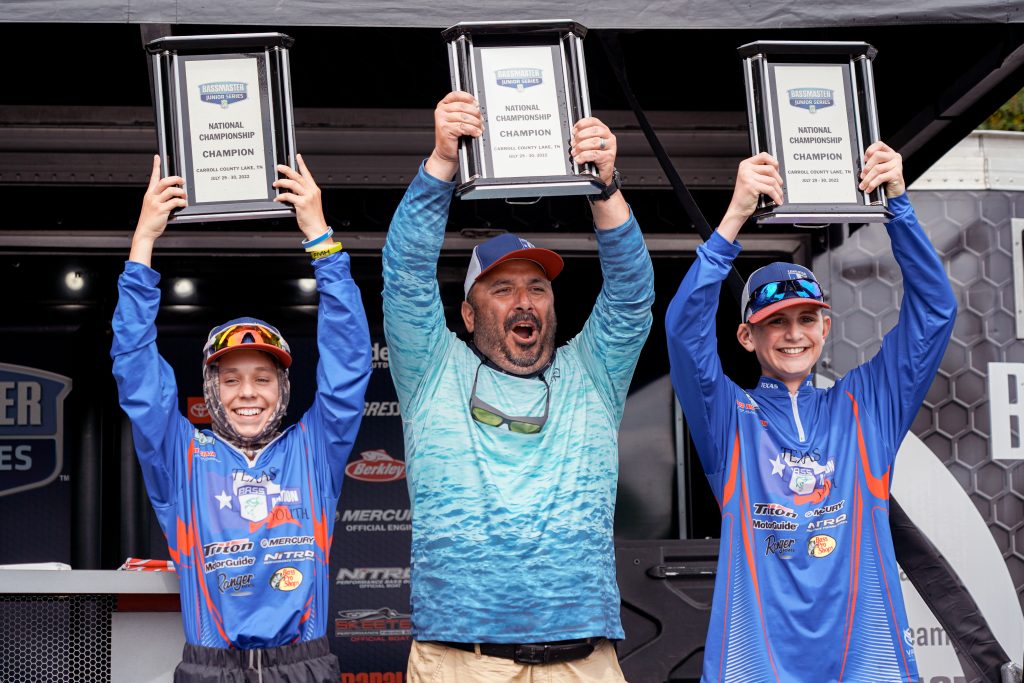 ---
Rockwall resident Gus Richardson and his partner Mark Cerja Jr. of Aledo won second place at the Junior State Championship at Cedar Creek Lake in June with a two-day total just shy of 22 pounds. With this finish, they received the coveted invitation to attend the Bassmaster Junior National Championship at the Carroll County 1000 Acre Recreational Lake in Huntingdon, Tennessee. Only two teams from Texas and 64 from across the U.S. were invited to compete.
At the end of their first day in Tennessee, they had caught all five fish, but they wanted a bigger one. Their boat captain said they had five minutes left until they had to go back to land to weigh in. They kept casting as the time ticked down to four minutes, then three. Gus felt a bite, set the hook, and caught their biggest Bass of the tournament — 4 pounds 7 ounces.
After grinding through the final round, they tallied a two-day total of 18 pounds, 5 ounces, winning the Bassmaster Junior National Championship and a $2,000 scholarship they'll split.
Gus' Nationals partner will be fishing for Aledo high school. He is homeschooled and currently looking for a partner as a part of a school team or independent.
---
Contact [email protected] if you are interested in partnering or helping start a Bassmasters community club.