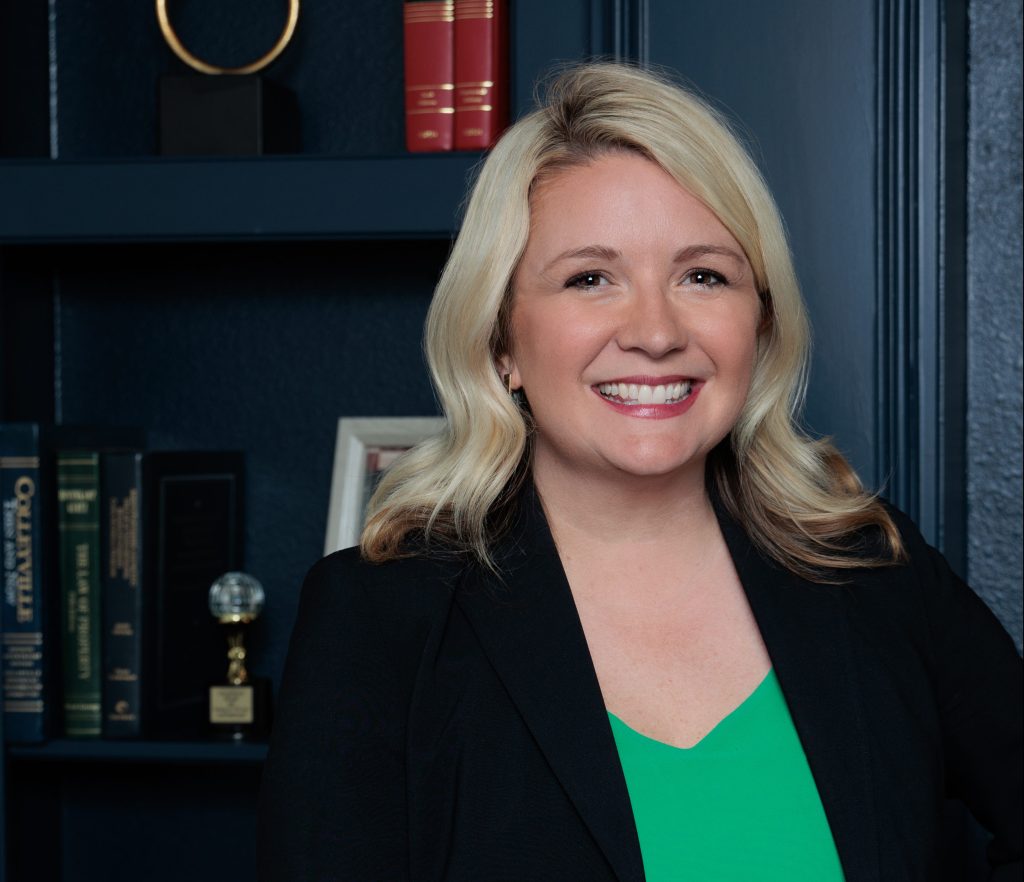 BY STEVE GAMEL | PHOTO BY WHAT'S THAT GUY'S NAME?
Candace Sandifer already had several years of legal experience under her belt and had just moved back to Texas when her mother suggested that she get into estate planning. A 2007 graduate from The Catholic University of America, Columbus School of Law in Washington, D.C., Candace was as sharp as a tack and could have taken her career in any direction. But something about what her mother was saying made sense.
"She said, 'You have the personality and demeanor to do this, and I think you'd be really good at it. I would have appreciated having a woman in the room or at least a part of the process when we were crafting our plan. It's a different feel,'" Sandifer recalled. "So often, you end up not listening to your parents' advice. But I'm so glad I did."
She added, "I'm a people person. That's what you're going to experience at the Houser Firm."
More Than Estate Planning
The Houser Firm, started by founding partner Bill Houser, has offices in Rockwall, Southlake, and Dallas. Sandifer heads up the Southlake office and fosters a compassionate, friendly, client-focused atmosphere that helps affluent families plan and implement strategies that protect their legacies of wealth. This includes estate planning, asset protection, probate, business representation, and litigating cases involving trusts, estates, and other fiduciary matters.
Drafting documents and having a strong courtroom presence aside, they have a knack for making complex problems and sophisticated strategies understandable to families who want peace of mind that everything is taken care of.
"We recognize potential issues down the road and provide clients the best resources for representation, and we help avoid litigation in the future," Sandifer said. "This is what we do, and we like to think we're the best at it."
Meet Candace Sandifer
Talking about wills, trusts, and your own mortality is overwhelming. But having a plan in place sooner rather than later goes a long way in protecting you, your family, and your wealth and making your wishes known. Sandifer is that calm voice at the table, guiding you at every step and eliminating the fears that have held you back.
She worked in the nationally ranked Columbus Community Legal Clinic during law school, focusing on estate planning for indigent clients. After completing a judicial clerkship in Prince George's County, Maryland, she moved to the Office of the Attorney General for the District of Columbia and represented the D.C. public school system in special education litigation. Since joining the Houser Firm, she has become an active community volunteer and enjoys spending her free time traveling, cooking, gardening, and spending time with her growing family.
"We're not high-volume; we are instead about long-term relationships," Sandifer said. "And the high for me is when a client leaves our office and knows everything is taken care of."
Contact
211 East Southlake Boulevard, Suite 180
Southlake, Texas 76092
(817) 717-2700
HouserFirm.com