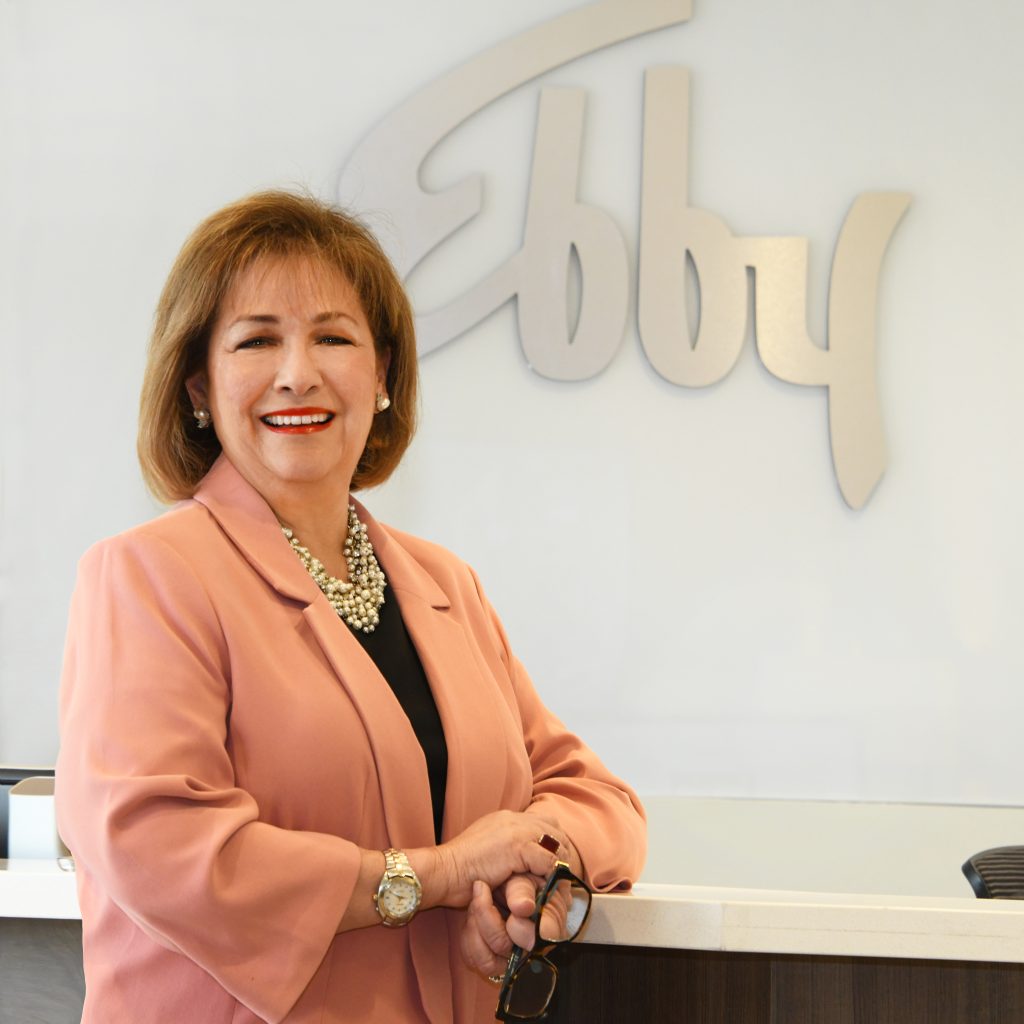 BY BRIGITTE SURETTE | PHOTO BY LAKE POINTE PHOTOGRAPHY
An opportunity can change the trajectory of one's life. Years ago, as a young woman working for the Greater Dallas Hispanic Chamber of Commerce, Sylvia Sotelo Kidd met an executive from ExxonMobil while fundraising. The executive was so impressed by her, she offered to sponsor Kidd for the National Hispana Leadership Institute, a yearlong leadership program.
"I attended Harvard to learn negotiation skills, I learned about the political landscape in Washington, D.C., and I attended the Center for Creative Leadership," Kidd recalled. "I was surrounded by successful Hispanic women business leaders. It was an honor to be included in this prestigious program."
That experience was the impetus for Kidd paying it forward — and she keeps doing so, in her work and in her community.
Lessons Learned and Successes Earned
Kidd oversees two offices of the Ebby Halliday Companies, an affiliate of Berkshire Hathaway's HomeServices of America, the country's largest residential real estate brokerage. As a sales leader and a diversity, equity and inclusion officer for Ebby, she manages a staff of nearly 100 Rockwall-area agents and contributes to the company's diversity initiatives. She has been with Ebby for 20 years; the first 10 were as a Realtor.
"I took coaching classes for 10 years," she said. "As a sales leader, I drew on all the skills I learned. I developed a love of working with amazing agents. I draw a form of kinetic energy from them and the people in our office. We have a family atmosphere and a culture of respect for one another. Our agents are leaders themselves, and they help each other whenever needed."
Ebby's recently opened Forney office, which Kidd co-manages, has 17 agents. She said that Forney is booming with new businesses and new homes and has a great school district.
"We have more buyers than sellers," Kidd said. "New homes are spearheading the growth. We have a robust economy and a robust housing market."
Inspiration From the Best
Ebby Halliday, the company's namesake, was a self-made woman. "She had a magnetic personality and was known by everyone in the community," Kidd explained. "She founded the company 77 years ago, and she gave back to the community. We have that same mission here. Ebby had the vision to house real estate, mortgage, insurance, and title services as a one-stop shop. Buyers and sellers have everything they need to make the best decisions. We all take inspiration from her incredible leadership," Kidd said.
Kidd serves on several nonprofit boards and continues to play an active role in the leadership program of Rockwall's Chamber of Commerce, where she was the former chairperson.
Her advice for budding entrepreneurs? "Ask questions. Forge a friendship with a mentor. Pass that knowledge on. Enrich your mind by reading authors of philosophy and business. Think of it as increasing your best by 10 percent every day or week, and never, ever stop learning."
Contact
Ebby Halliday Realtors – Rockwall
2900 Ridge Road
Rockwall, Texas 75032
(214) 476-6082
SylviaSoteloKidd.ebby.com
Ebby Halliday Realtors – Forney
101 East U.S. Highway 80
Forney, Texas 75126
(972) 552-9455
SylviaSoteloKidd.ebby.com