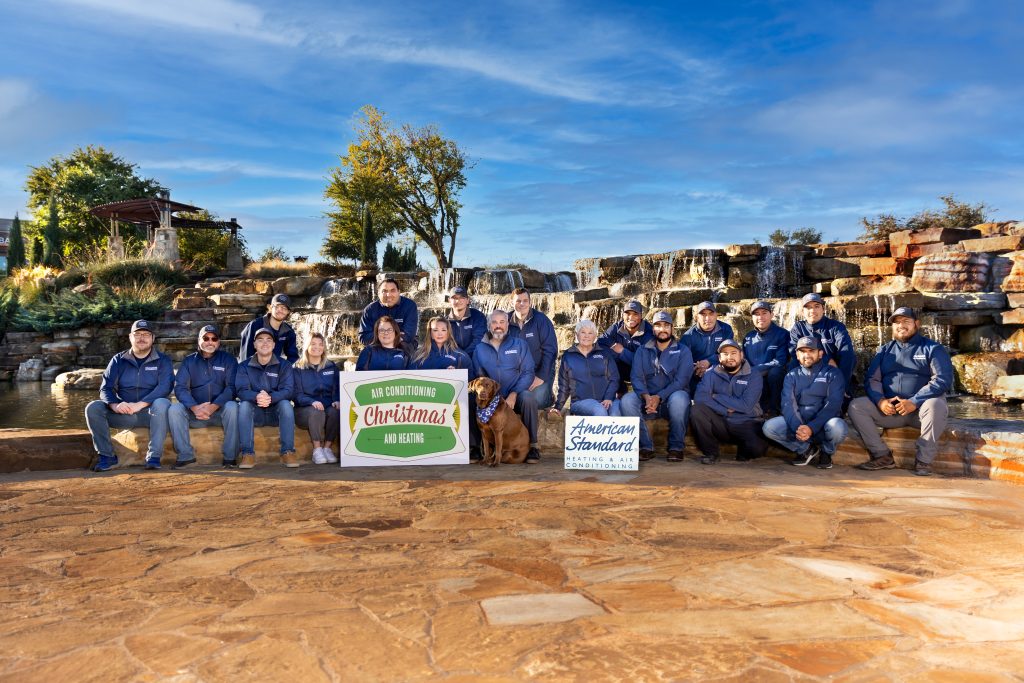 "I'm proud of my team and receive compliments on them all the time. They're all registered with the state of Texas, fully vetted and insured, and each one represents our commitment and values to our customers."
By Meredith Knight | Photo by Kenny Richard Photography
---
Jake Christmas and his team at Christmas Air Conditioning & Heating are feeling more than a little grateful this month and want to take this opportunity to say thank you. Since 2008, thousands of families and businesses throughout the Flower Mound, Lantana, and Argyle areas have become loyal Christmas Air customers and enthusiastically recommended them to family and friends. Living readers have chosen this family-owned and operated company again — for the third year — as the Best Air Conditioning and Heating company.
As the holidays approach, the phones at Christmas Air are busier than ever. As local families compile lists of gifts to buy, recipes to try, guests to host, and events to attend, they're also scheduling an appointment with Christmas Air. Before their homes are bustling with family and friends, they want Jake and his team to inspect, clean, and service their HVAC units. "It's a matter of safety," Jake said. "You want to make sure any gas and electric products in your attic are working safely and efficiently." And that's not all.
"Debris, dirt, dust, and mold can accumulate inside the system and greatly affect the quality of air your family is breathing inside your home," Jake said. "Additionally, home heating and air conditioning systems claim more than half of a family's energy consumption. As the cost of electricity and natural gas continues to rise, we want your system to operate efficiently to minimize energy bills and prevent expensive breakdowns. You've got better things to do with your family's holiday dollar."
Christmas Air is a family business in every sense of the word with Jake's wife, Jennifer, his mom, Ramona, and cousin, Rachel, all working with him. His faithful dog, Benson, guards the shop most days. Longtime employees become like family, too, and each is hand-selected and educated with ongoing training. "I'm proud of my team and receive compliments on them all the time," Jake said. "They're all registered with the state of Texas, fully vetted and insured, and each one represents our commitment and values to our customers."
When you call Christmas Air for service, you're given a one-hour window when you can expect a technician and updated by text as to their arrival time. You know your technician's name and can be sure they'll treat your home with respect, address your problem in a timely manner, and clean up after themselves before they leave. Christmas Air is happy to offer free estimates for heating and air conditioning equipment replacement, financing through Wisetack Financing, a five-year warranty on all heating and air conditioning installations, and fast, friendly, affordable A/C and heating repair with 24/7 access via their website at ChristmasAir.com.
As Christmas Air addresses Christmas cards to their 7,000-plus loyal customers, they invite you to join the family, too, by signing up for an annual maintenance agreement, including service and maintenance each spring and fall. New customers will receive a 10% discount on service calls by mentioning this story.