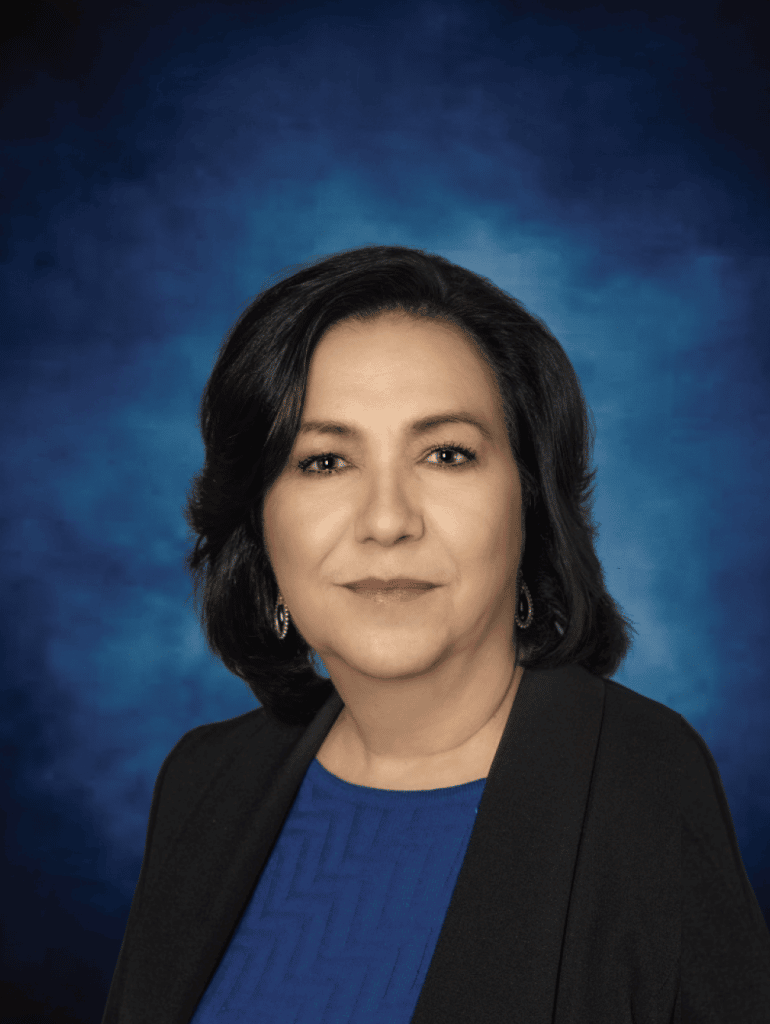 BY MEREDITH KNIGHT
Nora Frasier, DNP, MBA, RN, NEA-BC, FACHE, feels like she needs to pinch herself. After more than 40 years as an RN and 30 in nursing leadership, she's landed her dream job at her dream hospital. As vice president of nursing/chief nursing officer at Methodist Mansfield Medical Center, Nora came on board in time to complete the planning and celebrate the opening of the new 118-bed patient care tower. "Over the past three decades in nursing leadership, I've been enriched by experiences in institutions of varying sizes and types (nonprofit and for-profit, from 98 beds to 1,100 beds, both academic and community based)," she says. "I can't think of a more important time to be a nurse, especially at Methodist Mansfield."
Nora's excited to be part of a growing organization, one that has been voted a Best Place to Work 10 years in a row. "And it's thrilling to join a hospital that has achieved the gold standard of Magnet designation, where we can integrate best practices from other Magnet hospitals into our nursing model," she says.
Nora actually serves as an appraiser team leader for the American Nurses Credentialing Center's Magnet Recognition Program, the most prestegious distinction a healthcare organization can receive for nursing excellence and quality patient outcomes."
"My role with the program enables me to experience the cultures of many wonderful hospitals during on-site surveys," she says. "I'm energized each time I walk into a hospital that clearly values excellence in nursing. Almost half of Magnet standards are focused on patient outcomes. That's a positive change for hospitals."
"Mansfield is a special place to live and work," Nora says. "We take our tagline, 'We. Are. Methodist Mansfield,' seriously. The entire Methodist Mansfield family appreciates the trust and dependence the community places in us to care for their health and well-being. We expect nothing less than the best clinical outcomes for our patients, and that guides our efforts and energy."
Nora was instrumental in bringing Texas Tech University Health Sciences Center School of Nursing to Methodist Mansfield's campus through a unique and innovative collaboration with the city of Mansfield, Methodist Health System, and the university and in leading the COVID-19 response at Methodist Mansfield. During the pandemic over the last two years, the hospital cared for more than 9,000 patients who presented with COVID-related illnesses.
"The phenomenal team of doctors, nurses, respiratory therapists, and support staff were so steadfast and dedicated in their mission to expand capacity, implement new protocols, and deliver safe, quality care to patients. Our community was truly blessed to have this top-notch team standing ready to care for them during tumultuous times," says Nora.
To nurses looking for a new opportunity to develop and advance their careers, Nora says consider Methodist Mansfield. "Whether you're a recent graduate or a veteran nurse, the opportunity for growth is unparalleled," she says. "We encourage nurses to pursue their professional development through advanced academic education, the Clinical Advancement Program, and participation in shared governance."
Nora earned a Bachelor of Science in nursing from the University of Texas at Austin, Master of Business Administration from Texas A&M University-Corpus Christi, and Doctor of Nursing Practice at Texas Tech University Health Sciences Center. She's board certified as a Fellow by the American College of Healthcare Executives and as a Nurse Executive. She's a member of the American Nurses Association, American Organization of Nursing Leadership, Texas Organization of Nursing Leadership, Sigma Theta Tau International Honor Society and she also serves on the Board of Directors for the Tarrant County College Foundation.
Contact
2700 E. Broad Street
Mansfield, Texas 76063
(682) 242-2000
MethodistHealthSystem.org