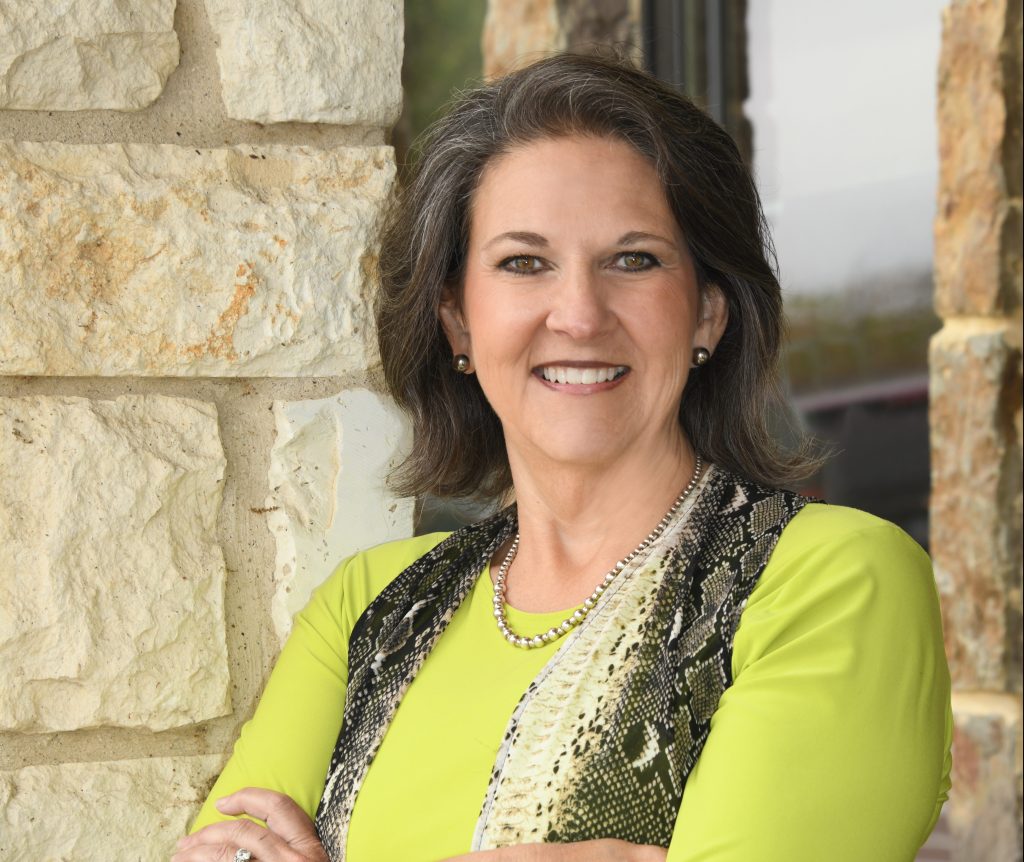 BY CHERYL ALEXANDER | PHOTO BY LAKE POINTE PHOTOGRAPHY
Jill Slayton, founder of Slayton Wealth Management, brings a wealth of experience to her clients. Jill's career began 39 years ago with the American National Bank (ANB) of Texas Trust Department. While there, she did estate administration and portfolio investments after becoming licensed in securities trading in 1987. When ANB expanded in the 90s, Jill became one of first licensed advisors to offer investment options to retail customers.
During this time, Rockwall was growing rapidly. Seeing the opportunity in Rockwall and Heath, Jill transferred to ANB's Rockwall branch and initiated its investment division. In 2004, she opened her own independent, boutique firm, Slayton Wealth Management, where her daughter Lindsey Webb, son-in-law Justin Webb, and assistant Lisa Harmon have joined her in business.
"The move to independence," said Jill, "was one of the biggest decisions of my life, but I saw it as an opportunity to help my clients on a broader holistic basis. Independence in this industry is critical, whereby needs can be met without any type of product bias."
In 2006, Jill received Certified Financial Planner (CFP) status, where she became proficient not only in investments, but also in estate planning, retirement planning, tax planning, and insurance.
One distinct aspect of Jill's business is that they handle everything in house.
"I don't send your money to a third-party manager," she explained. "Our own investment team handles everything. No one will understand your true tolerance for risk like I will. This is important, because many advisors find it easier to place your money with a third party and let it ride the ups and downs of the market."
What Jill understands, especially with clients at or near retirement, is that they can't handle severe volatility, nor do they have the time to recoup drastic losses. Most of Jill's clients who own discretionary accounts — a favorite client option — have actively monitored portfolios where the Slayton team takes action when necessary, when time is of the essence — a much more proactive approach.
"My goal," said Jill, "is to grow the wealth of my clients without angst. I want every client at Slayton Wealth Management to be at peace and secure that their financial future is sound."
Jill also works with clients when life events alter their plans, such as the birth of a child, planning for college, rolling over a 401(k) from a prior employer, retirement, a parent with Alzheimer's, or losing a spouse to divorce or death. No matter the life event, Slayton Wealth can help.
"One of my passions," said Jill, "is working with women who suffer divorce or have a spouse who has passed away. I have a heart for women suddenly alone and trying to figure out what to do. We help these women begin again and get on stable footing in life."
Jill's mission statement is "Helping friends, family, and community grow well toward financial peace and prosperity," but her passion is to provide faith, hope, and love to those she is privileged to serve.
Securities and advisory services offered through Woodbury Financial Services, Inc., member FINRA/SIPC and a registered investment advisor. Insurance offered through Slayton Wealth Management, LLC and is not affiliated with Woodbury Financial.
Contact
6710 Horizon Road, Suite 102
Heath, Texas 75032
(972) 771-2842
SlaytonWealth.com