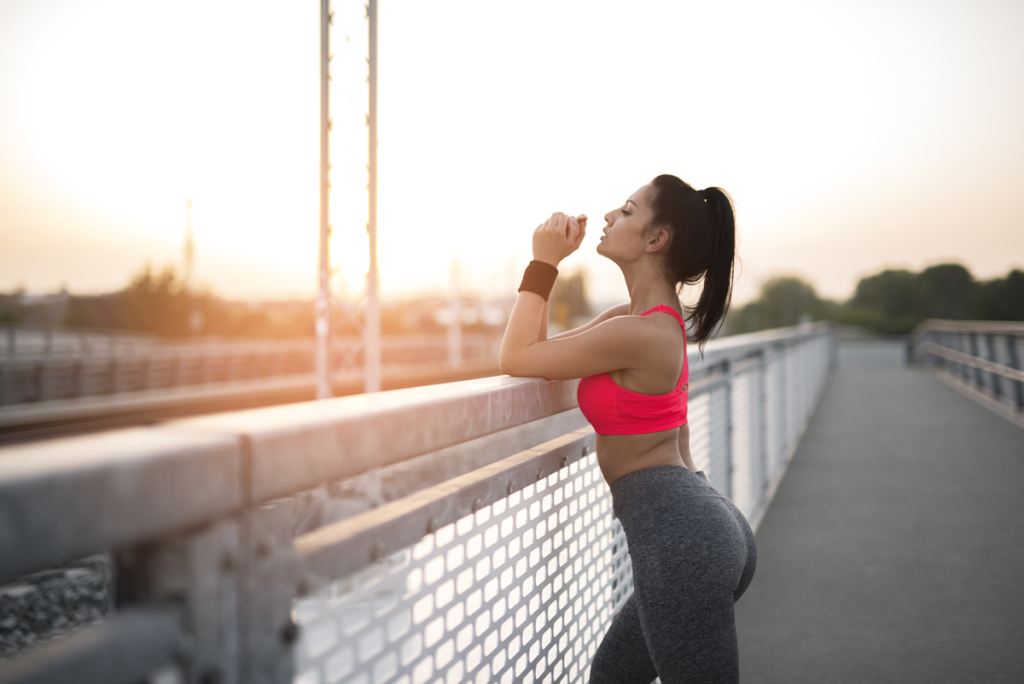 By Mimi Greenwood Knight
If you spent last summer sweating your way through outdoor parties because you didn't dare wear cotton shorts or a short linen skirt without a hefty dose of lycra on your backside, you're going to love this new aesthetic technology.
Here's the skinny. It's called QWO, and it's the first FDA-approved injectable to remove cellulite from your fanny. You read that right. Bye-bye booty dimples. Like other injectables, it's non-surgical. It's been extensively tested and is showing phenomenal results in reducing moderate — even severe — buttock cellulite. The process takes about 10 minutes, requires three treatments 21 days apart, and patients are reporting visible results — reduced cellulite — in about 10 weeks.
The History of Cellulite
As long as there have been women, there's been cellulite. In fact, it wasn't always frowned upon like it is today. Think about those Renaissance paintings of voluptuous women lounging about with their dimply thighs and buttocks hanging out for the world to see — and admire. They were the archetype of feminine beauty at the time. It wasn't until the 1900s that women began seeing cellulite as a body flaw, we wanted to hide or banish. But it's just something you can't "unsee" as not flattering. Fashion magazines understand that. Consider the models they feature with flawless skin we all know has been professionally airbrushed at great expense. But realistic or not, cellulite-free skin is our idea of feminine beauty today, and that's how we want to look.
What is Cellulite?
First off, we should point out that cellulite isn't a medical issue. Neither are crow's feet and crepey necks, but who wants those? It's not a sign of disease or skin damage and isn't even fat. Health.com describes it like this, "Cellulite refers to the puckered appearance of skin when fatty tissue pushes through the fibrous bands, called septae, that connect the skin to muscle. These bands pull down and tether the skin, and that's what leads to the dimpled appearance of cellulite." It can worsen with the natural thinning of the skin as we age or with saggy skin after weight loss.
80 to 90% of women have some degree of cellulite, and some honestly have no problem with dimply skin on their thighs, buttocks, abdomen, or upper arms. But, for many of us, it's frustrating to work our tails off at the gym, pass up foods we love, only buy fashions that camouflage certain areas, and still contend with cottage cheese on our rear ends.
What is QWO?
QWO is a prescription medicine used to treat moderate to severe cellulite in the buttocks. It's only for adult women, so only those over 18 can receive the injections. The QWO website calls it "A cutting edge treatment without the cutting." You have to love that! They explain it like this, "The enzymes in QWO — called collagenases — are believed to target a structural cause under the skin. It's thought that QWO works in three ways: releasing fibrous bands, redistributing fat cells, and stimulating the growth of new collagen and breaking down the buildup of collagen in the fibrous bands."
What to Expect
Once you acquire a prescription and make your appointment with a QWO provider, an aesthetic specialist will talk to you about your treatment options and identify the areas where you'd most benefit from QWO. They'll discuss realistic expectations with you, what you can expect during the procedure and afterward — as well as what you can't expect. During each 10-minute session, an aesthetic specialist will employ a small needle to inject collagen into your targeted areas. Women receiving the injections have reported no downtime, and most returned to their normal activities immediately after their procedure. But the great news is they're walking into summer with less cellulite on their backside and more confidence about the way they look in all those fun warm
weather fashions.