My Pham Matthews, DDS
Blossom Pediatric Dentistry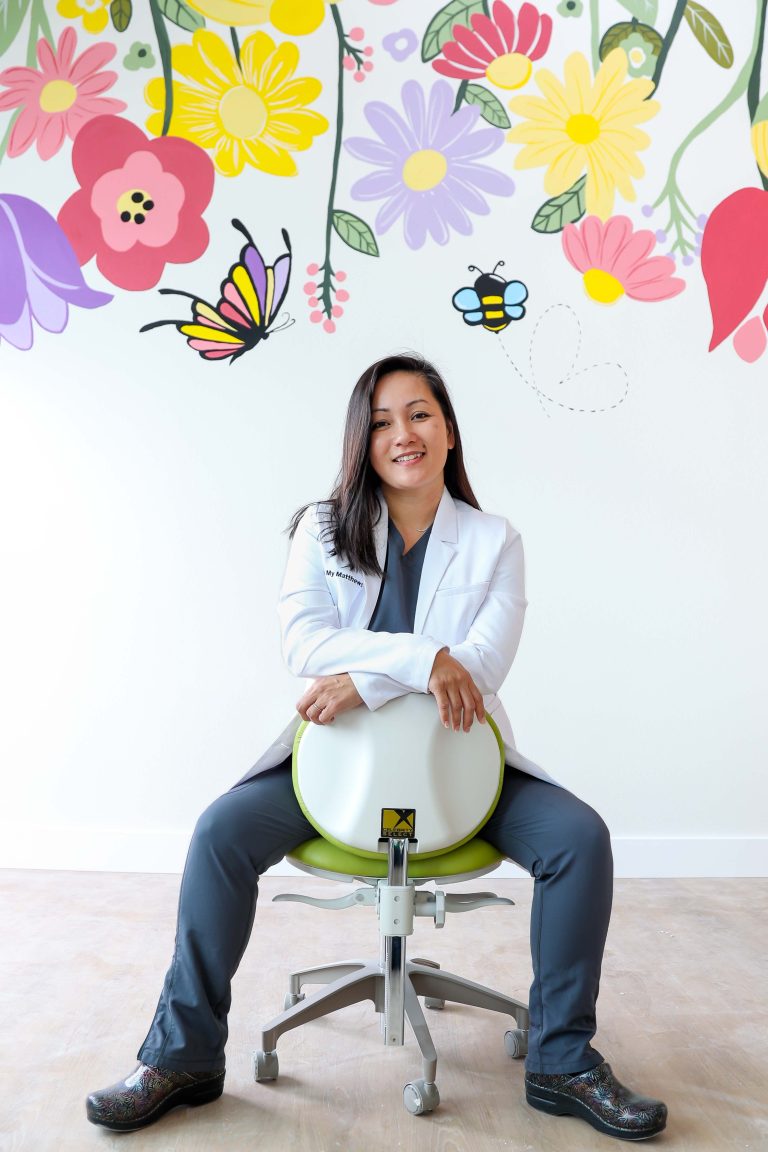 Photo by
Melissa Crown Photography
---
Dr. My Pham Matthews is committed to helping kids thrive and grow at Blossom Pediatric Dentistry. This brand-new, woman-owned pediatric dental practice focuses on whole-body health. Dr. Matthews not only strives to ensure your child's teeth and gums are healthy, but that their whole body is well.
"We provide pediatric dental services with a focus on what is most biocompatible for our growing children," Dr. Matthews says.
When she reflects back on her career, Dr. Matthews only wishes she had explored the biological side of dentistry sooner. "I feel like I would have made a bigger difference on my patients," she says.
A California native, Dr. Matthews is happy she has planted roots in Prosper. She's often enjoying the great outdoors with her husband and two young children, whether they're riding bikes or hiking.
Looking ahead, Dr. Matthews is excited to build lasting relationships with local families. "I'm committed to providing a family, community feel," she says. "My intention is to always be present in my practice so my patients see me — not a rotating set of doctors."
If you have an aspiring dentist in your family, Dr. Matthews welcomes you to come and shadow her. "I have a daughter myself," she says, "and I love showing what I do to younger minds."
Come meet Dr. Matthews and the office therapy dog, Maverick, and see how Blossom Pediatric Dentistry can improve your child's overall well-being. Learn more at BlossomPediatricDentistry.com.
---
CONTACT
1640 West Frontier Parkway, Suite 150
Prosper, Texas 75078
(469) 649-1130
BlossomPediatricDentistry.com