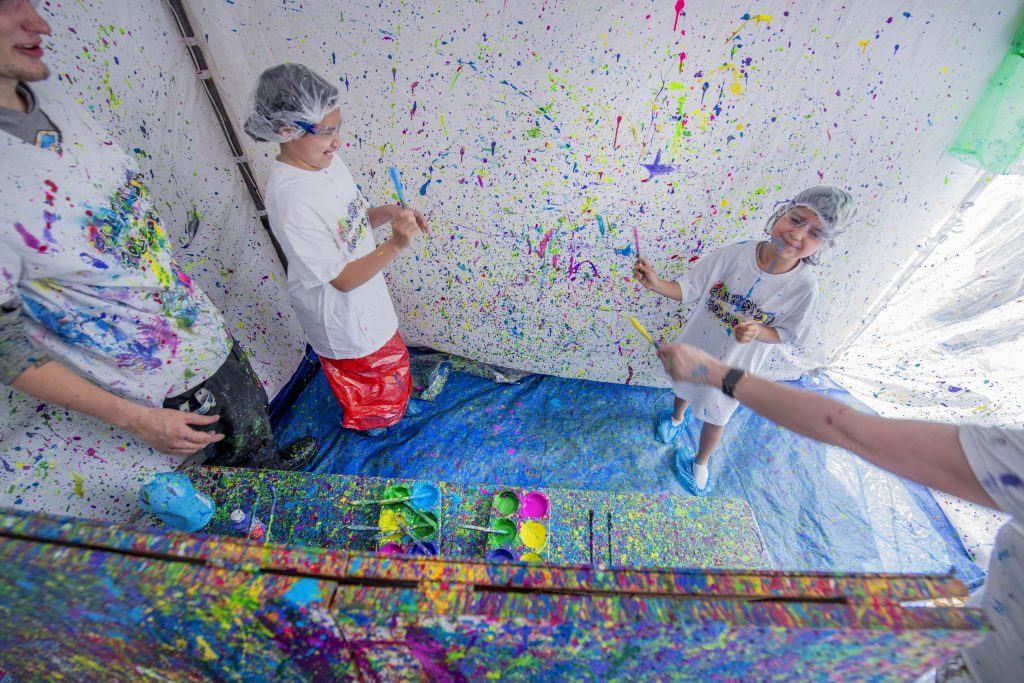 Courtesy: Main Street Arts Fest
---
On April 20 – 23, the nation's third-largest fine arts festival, the always-free-to-attend MAIN ST. Fort Worth Arts Festival will cater to the whole family, showcasing 215 jury-selected visual artists, live music on two stages, authentic local cuisine, a family-friendly "TCC Makers Zone," craft beer, wine tastings, and more across 18 square blocks.
Art Lovers
MAIN ST.'s unique outdoor gallery will feature 215 artists who were hand-selected to exhibit their work from nearly 1,000 applications. An estimated $4 million worth of art is expected to be sold from artists representing 15 artistic media, including sculpture, painting, photography, wood, glass, jewelry, metalwork, printmaking, mixed media, and more.
Family Fun
There will be plenty of hands-on activities for families at the Tarrant County College (TCC) "Makers Zone." Located at the north end of Main Street, children of all ages will be able to embrace their creative side through invention, innovation, technology, creativity, and curiosity. Live demonstrations on themes such as space, pottery, robotics, clay, photography, art, and more will be presented, along with other activities such as invention stations, sand art, caricatures, face painting, and more.
---
When: April 20 – 23
Where: Downtown Fort Worth
Info: MainStreetArtsFest.org, Facebook.com/MainStreetArtsFest, Instagram.com/MainStreetArtsFest