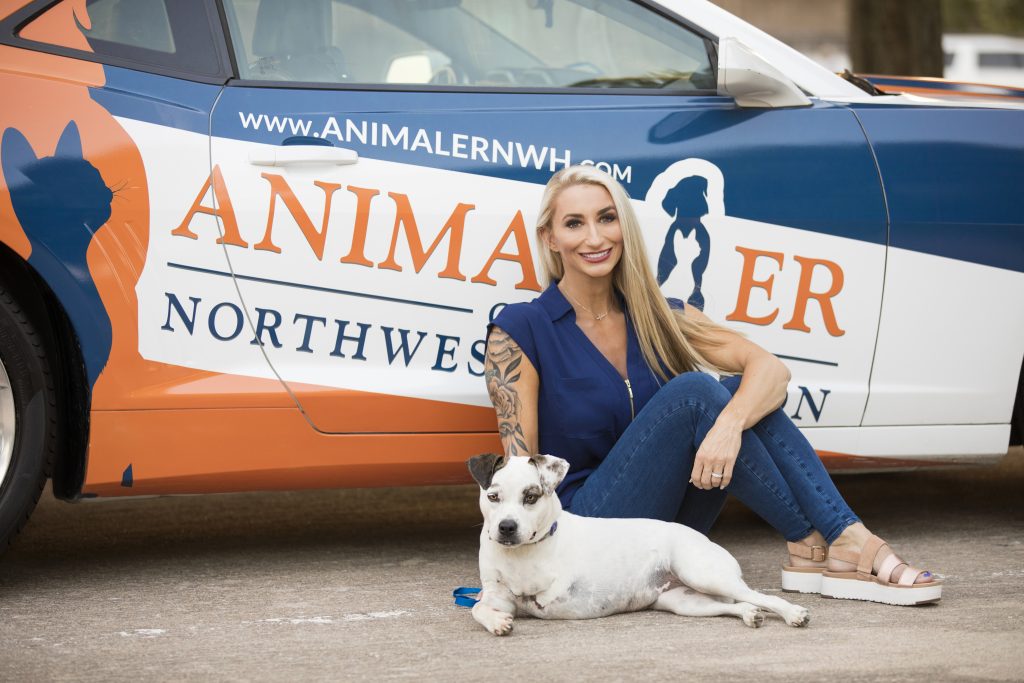 BY AUDREY SELLERS
Pet owners in Northwest Houston have peace of mind that urgent care is right around the corner at Animal ER of Northwest Houston. This award-winning veterinary emergency hospital provides 24/7 emergency and critical care services for your beloved pets. Founder Dr. Jennifer Hennessey loves helping pets and their owners. "The special bonds we have with our own pets encourages us to continuously improve and to provide an all-around exceptional experience for pets and pet parents alike," she says.
Dr. Hennessey wants pet owners to know that no pet health problem is too minor for an emergency room evaluation. If your pet is injured or ill, this state-of-the-art practice is equipped to provide customized care day or night and get your fur baby back into your arms.
Animal ER of Northwest Houston also offers regenerative therapy and acupuncture therapy. Pets can also receive rehabilitative care at Wonder Pet Rehab and Recovery. "Wonder Pet focuses on maximizing injury recovery and helping pets enjoy a better quality of life with less pain and greater mobility," says Dr. Hennessey.
If you're worried after hours, veterinary care at Animal ER of Northwest Houston is just off Highway 290 at the Mueschke Road exit. At the end of a visit, staff will work to connect your pet's treatment information to your veterinarian for continuity of care. Get the compassionate, expert care your pet deserves with Dr. Jennifer Hennessey.
Contact
27104 US 290, Suite 107
Cypress, Texas 77429
(281) 304-0039
AnimalERNWH.com