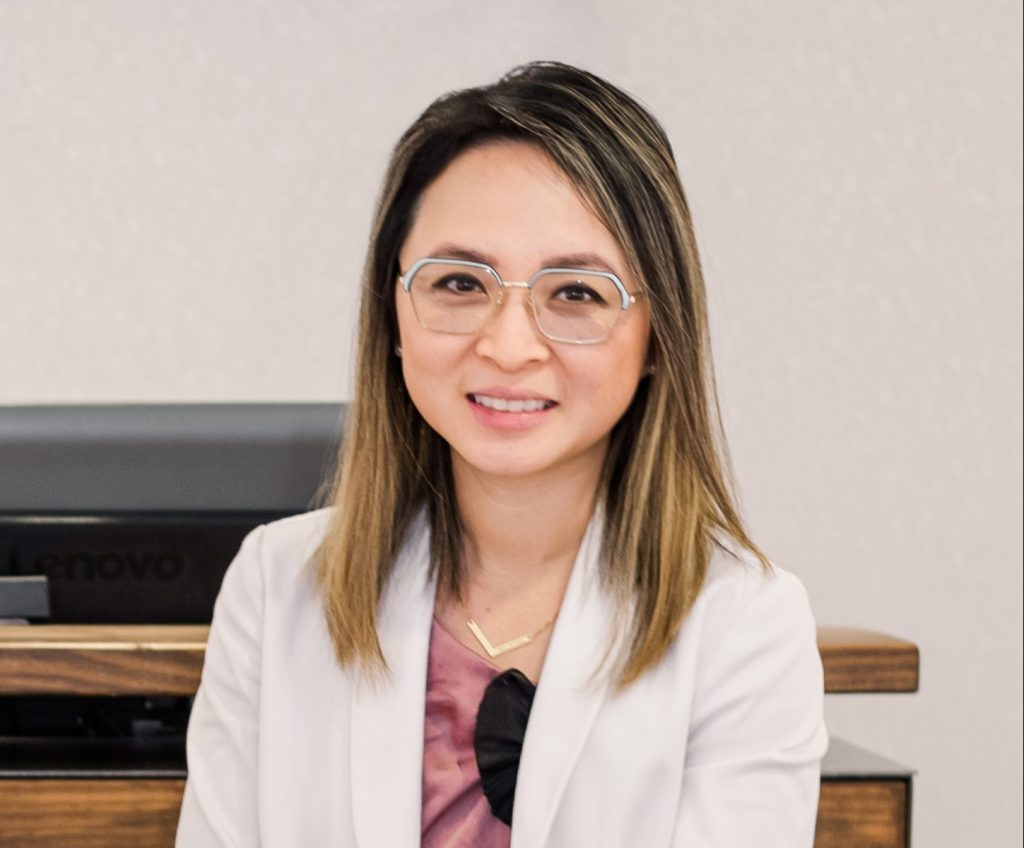 BY MICHELLE MASTRO | PHOTO BY THE TEAL ALBUM
As our world becomes ever more online and digital, the more we come to rely on leading optometrists to keep our eyes in pristine health. Dr. Kim Nguyen of Perception Eyecare and Eyewear confirms that "because more people are working remotely, we've been seeing a lot of patients with digital eye strain," she says, adding "or they are experiencing unknown reasons for dizziness and headaches." As an optometrist, Dr. Nguyen performs routine vision and eye care, but many might not realize optometrists do so much more, as eyes can reveal a lot about the overall health of other parts of the body.
During routine eye exams, Dr. Nguyen can check for early signs of diabetes, high blood pressure, autoimmune conditions, and even multiple sclerosis. One patient told Dr. Nguyen his peripheral seemed "off and blurry" for a few years. Although other physicians had assured him he was fine, Dr. Nguyen felt something was not right and ran thorough tests. It turned out that he had a four-centimeter brain tumor. The patient was treated, and his vision gradually improved.
Thus, Dr. Nguyen is a leading optometrist in her field because she truly listens to her patients. "Having a private practice allows me to really get to know my patients and help them in all aspects of vision, not just glasses. I can focus on more quality of care. If, as an optometrist you worked for someone else, you have to follow their standards and quotas and sometimes it might not be about what the patient really wants or needs," she says. Dr. Nguyen always strives to treat patients how she would want to be treated.
As patients return to seeking medical care post pandemic, Dr. Nguyen encourages them not to forget prioritizing their eye health. "Changes in vision and eye health aren't always painful, which is why if a patient's vision changes, they should come in for an exam."
She explains that there are no pain nerves behind our eyes. "Most people don't feel anything, and that can be why it gets brushed off. But if something just doesn't feel normal to you, and it lasts for more than a week, then you should get it checked out," she says.
Dr. Nguyen emphasizes the importance of eye exams for young children. "Kids can have eye issues, and people don't realize it because they can go undetected during school vision screenings," she says. "It is much easier to treat a problem early than wait until the eyes and bodies have already matured."
Dr. Nguyen entered the healthcare field because she wants to help people. Growing up in Houston and graduating with honors from the University of Houston, she later studied at the prestigious University of Houston College of Optometry, where she received her Doctor of Optometry degree. A therapeutic optometrist and optometric glaucoma specialist, she is licensed to take care of, manage, and prescribe medications for eye injuries, infections, and diseases.
Contact
4150 East Renner Road, Suite 300
Richardson, Texas 75082
(972) 250-0700
PerceptionEyecare.net