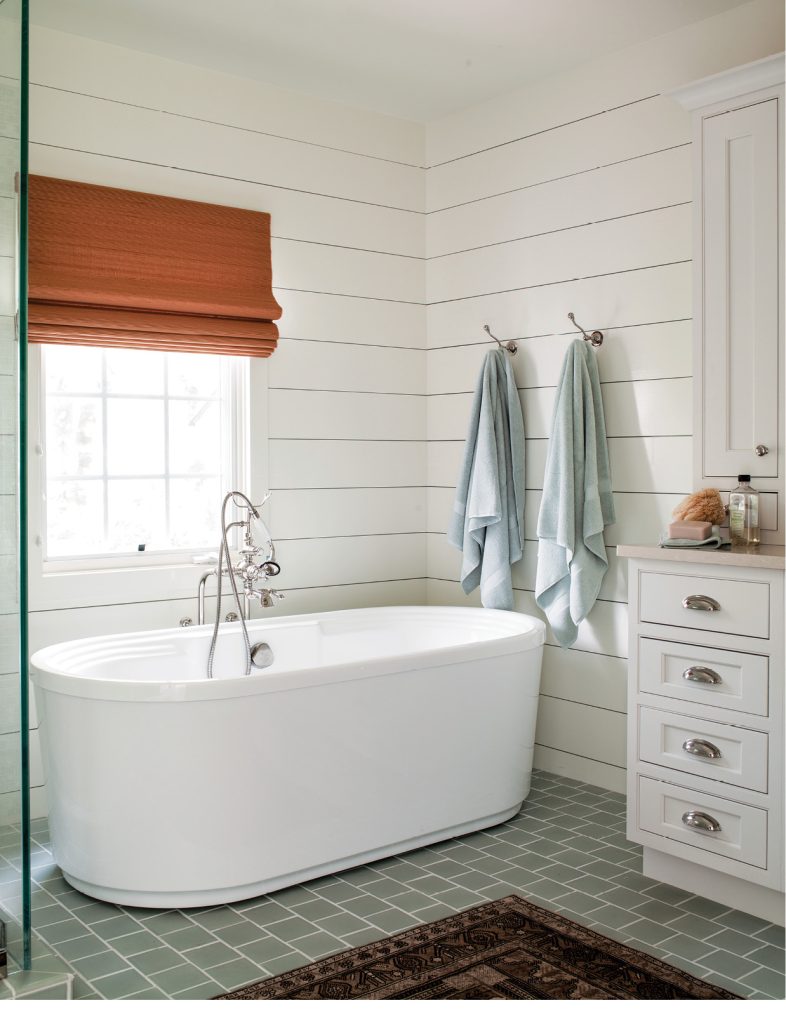 Reprinted with permission from

Habitat

by

Lauren Liess | Introductory text by

Brandon Daiker
---
Practical, Functional, Beautiful Bathrooms
We might not spend the most time out of the day in the bathroom, but the time we do spend needs to be… comfortable. Freshly drawn baths, elegant fixtures, fresh-feeling lighting, and yes, even the toilet itself all need to do their part when it comes to those essential daily routines—and there's rarely a better way to both increase the value of your house and maximize your comfort than tackling a bathroom for your next renovation project.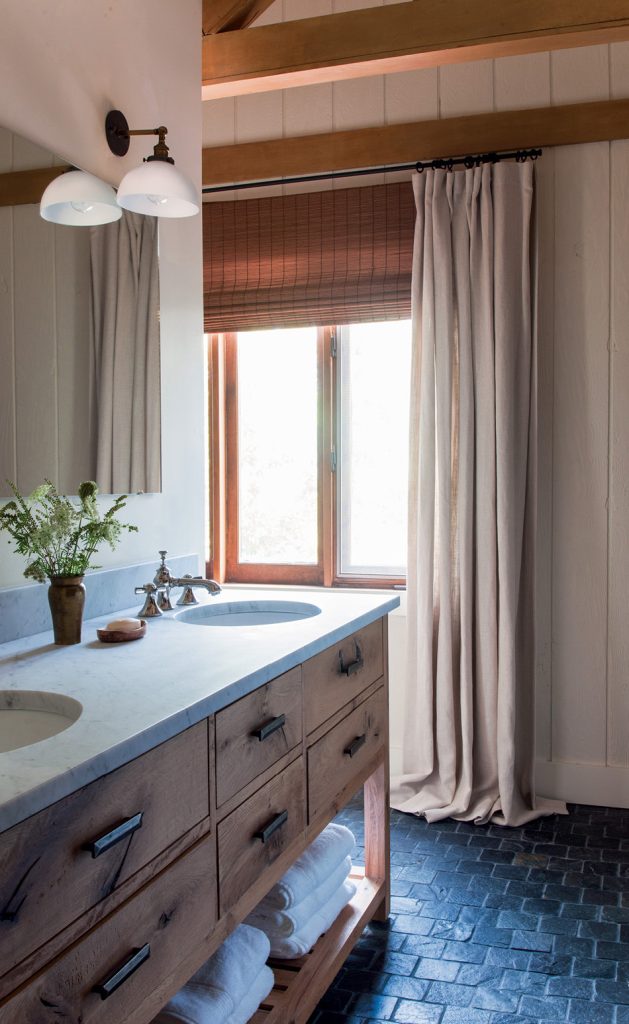 Bathrooms need to be practical and functional, but they should be beautiful, too. Select timeless materials that are in keeping with your style and the home's architecture. Stay away from things for the sole reason that they're in style, don't fear things that are supposedly out of style, and choose colors and materials because you love them. As in the powder room, select plumbing and lighting fixtures that feel appropriate with the rest of the house. If more than one person will be using the bathroom and there is enough space, choose a vanity with multiple sinks, or two vanities. Consider topping an old dresser with a new countertop and repurposing it as a bathroom vanity. Use eight-inch-spread faucets or wall-mounted faucets for a statement and for easy cleaning.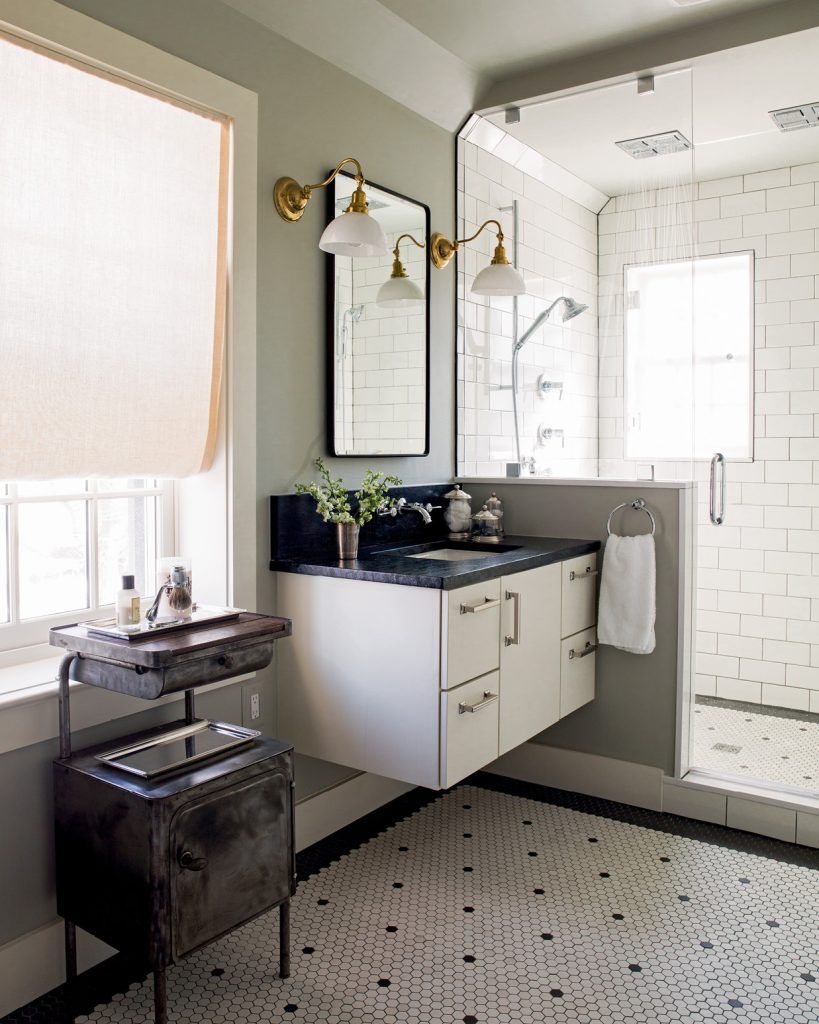 Keep bathroom art and accessories to a minimum. Include a bit of art on the walls so that the room doesn't feel sterile, and consider fresh towels, a rug, a basket for supplies, soap, and a vase of flowers. Accessories should be practical and useful. If you plan on lighting candles in the bathroom, have a candle or two, but don't bring in pillar candles that you don't intend to light as decor. It's great if you fill baskets with useful things, such as towels, washcloths, toilet paper, and soap, but baskets holding decorative objects and pretty things you'll never use will simply take up space and collect dust.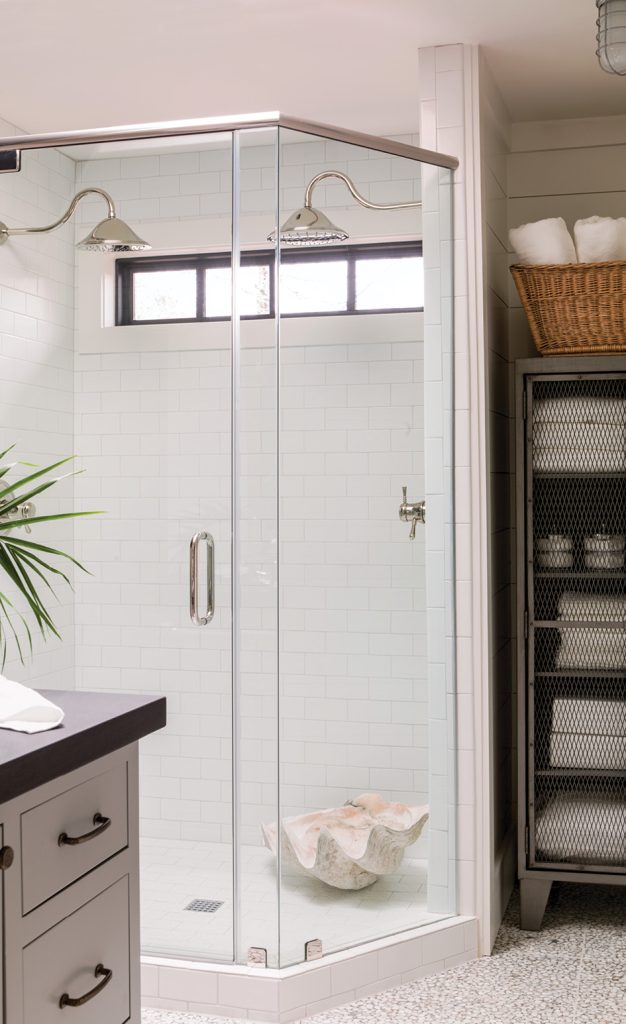 Reprinted with permission from Habitat by Lauren Liess, ABRAMS; Fall 2015. Habitat illustrates how to bring nature into every aspect of your home. Full of lavish photographs that capture details large and small, this volume is an invaluable resource for anyone looking to nature for inspiration. Lauren Liess is a decorator, textile designer, and founder of the popular design blog Pure Style Home. She lives in Northern Virginia.