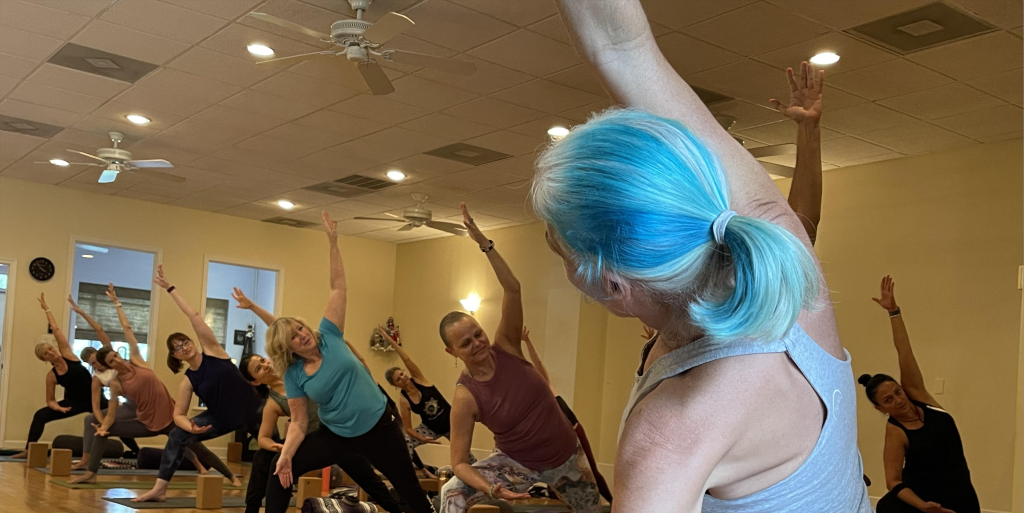 BY MEREDITH KNIGHT
Since 2004, The Woodlands Yoga Studio (TWYS) has provided tailored health and wellness programs for students of all ages and fitness levels — from kids' yoga to seniors' classes, online and in-studio options, master classes and workshops, meditation, and more. It's no wonder they were voted best yoga studio for the second year running by two local media outlets. Students choose TWYS for its welcoming community and friendly, encouraging instructors. They offer a full menu of classes led by the most advanced, trained, and certified instructors in this area. And they choose it for the studio's commitment to provide positive health and wellness experiences with fun at their core. It's "true and responsible" yoga for everyone.
Current classes include:
Yoga: seniors, gentle, basics, mixed level, intermediate advanced, Vinyasa flow, Yin, restorative
Meditation classes
Core balance
ELDOA
Teacher training (RYT 200, RYT 300 & RYT 500)
When practiced two to three times a week, yoga helps improve strength, flexibility, and balance. It can also decrease anxiety and lower blood pressure, relieve depression, and increase feelings of peace and wellbeing. If you want to give the gift of health this holiday season or you're ready to try yoga but not sure where to start, The Woodlands Yoga Studio offers a new-student package featuring an eight-class card plus a new quality yoga mat for $108. Whether you're just beginning a yoga practice or ready to return to the mat, TWYS is ready to help you discover your "OMazing" potential. For more information or to sign up call 936-271-1485.
Contact
25126 Grogans Park Drive
The Woodlands, Texas 77380
(936) 271-1485
TheWoodlandsYogaStudio.com