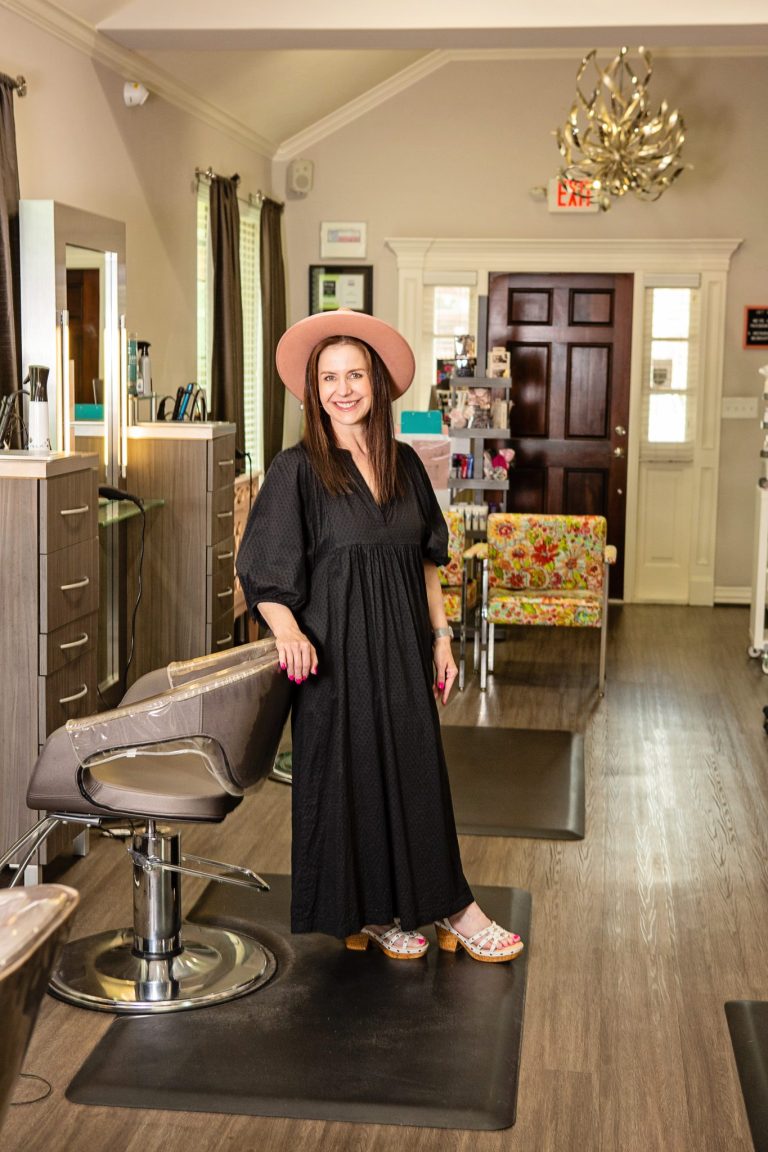 Photo by
Millhouse Foundation
---
Born and raised in England, Kerry Parish-Campbell, owner of Swish Salon, likes to say that Texas chose her — not the other way around. As a 21-year-old with aspirations of traveling and exploring the world, Kerry jumped at the chance to work for an English hairdresser in Plano. "He was looking for someone English because our training is a bit different. I interviewed with him, sent off my resume, and was offered the position," she says.
When she had an opportunity to open her own salon a few years later, she pursued it wholeheartedly. "I never intended to own my own business," she says, "but I felt called to open Swish. I love working with hairdressers, and I love the community and collaboration we have at Swish."
In fact, she says it's the people who make her job so fulfilling. "Our team is so great. With such an on-point team, we can naturally take care of our guests," Kerry says. "I love coaching them to do their best, and it's the unity we have that I find especially rewarding."
When she's not at Swish keeping her guests happy and beautiful, Kerry enjoys working on her house and in the garden. "I find it extremely therapeutic," she says. She and her husband, a voice actor, also enjoy socializing with friends and traveling to new places.
Let Kerry and the Swish team bring a fresh perspective to your look. Check out SwishSalon.com for more.
---
CONTACT
8765 Stockard Drive, Suite 804
Frisco, Texas 75034
(972) 292-8127
SwishSalon.com