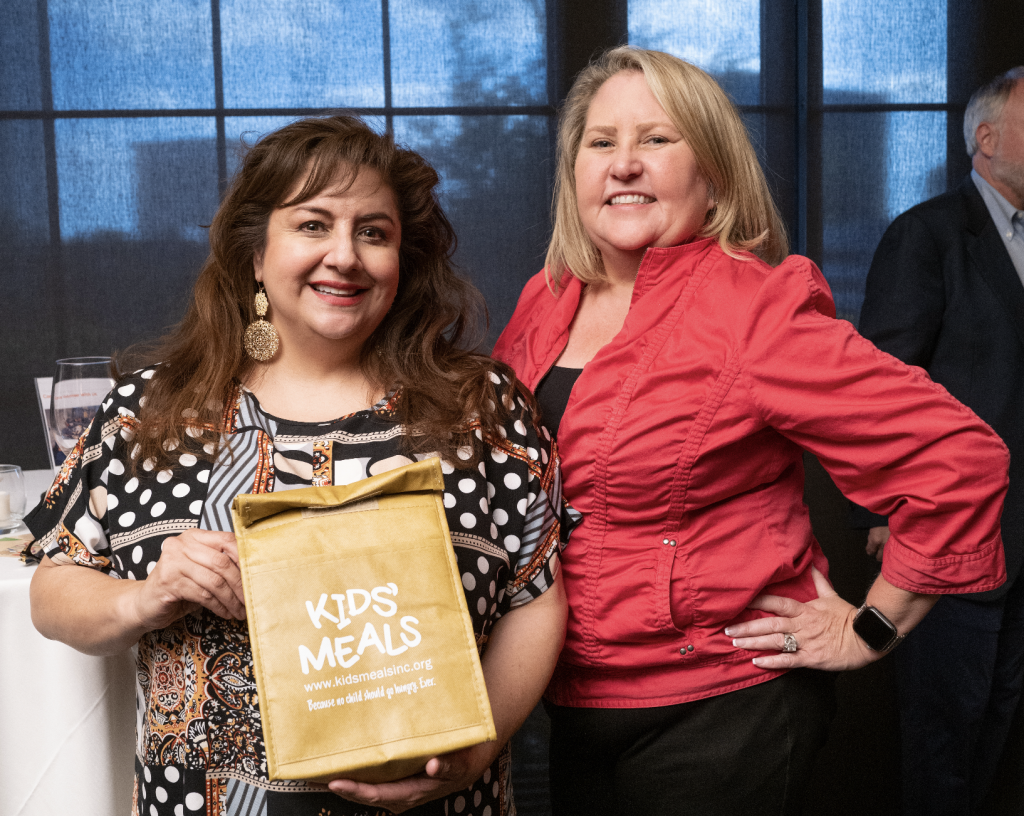 ---
There is strength in numbers, and that was the case for the more than 150 philanthropic Houstonians who gathered recently at Steak 48 in support of Kids' Meals mission to deliver free, healthy meals to the doorsteps of Houston's hungriest preschool-aged children.
Kids' Meals CEO Beth Harp welcomed the crowd to the kickoff celebration and announced the return of the in-person Harvest Luncheon, which will take place on November 11 from 11 AM to 2 PM at the Marriott Marquis Houston after a three-year hiatus.
Harp asked guests to get their country on with the big reveal of acclaimed country music star Jimmie Allen, who will serve as the keynote speaker and performer at this year's Harvest Luncheon.
Harp also introduced co-chairs Kathleen Pennington and Julie Applegate, who expressed their excitement for the upcoming event and shared why they are joining forces to feed vulnerable children who face debilitating hunger due to extreme poverty in the Houston community.
Kids' Meals' support system is strong with organizations and individuals who have served as cheerleaders of the program during the pandemic, a freeze, inflation, and more. Harp encouraged guests to continue delivering hope and support to the future of Houston by investing in the next generation.
This November's Harvest Luncheon will offer guests a VIP experience, the Mimosas & Market area, and a curated group of vendors offering a collection of unique items to kick off holiday shopping. Guests will also enjoy a raffle, silent auction, and live painting by acclaimed Houston artist Taft McWhorter.
Proceeds from the event support Kids' Meals' mission to end childhood hunger in Houston. Kids' Meals is the only program of its kind in the U.S. and the first responder to provide sustenance to children six years old and under who do not have access to free school-based meals. The program grew more than 135% during the pandemic's peak to feed more than 7,500 children each day.
For information on Kids' Meals, including details about purchasing a ticket, table, or sponsorship for the 14th annual Harvest Luncheon, visit KidsMealsInc.org/HarvestLuncheon. You can also follow Kids' Meals on Facebook, Instagram, and Twitter.