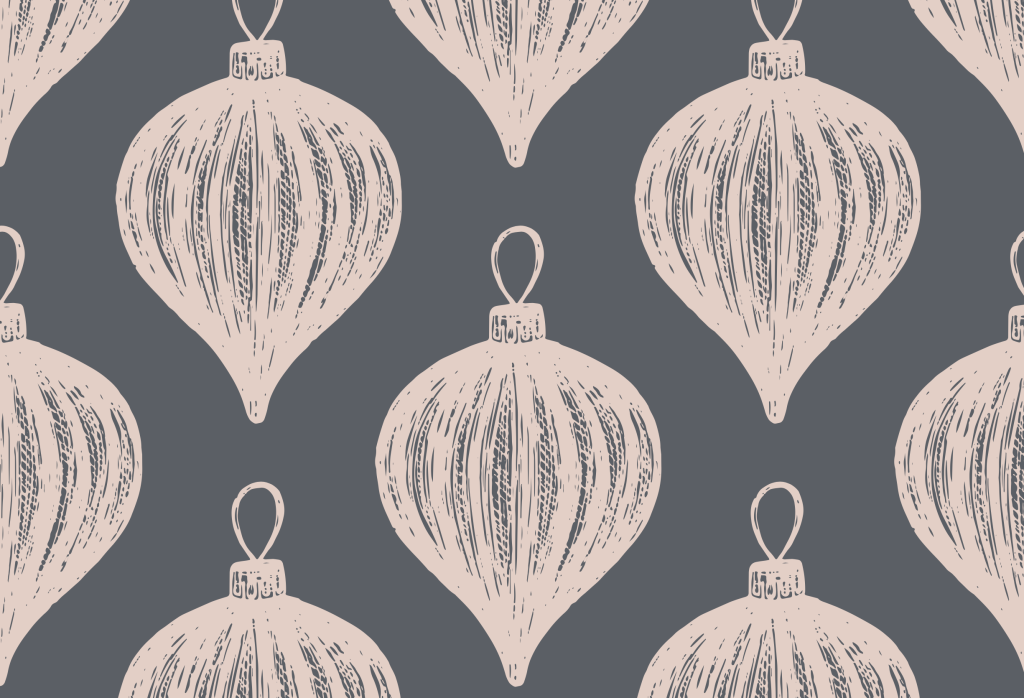 By Audrey Sellers
---
The most wonderful time of the year can also be the busiest — and the most stressful. According to a survey by the American Psychological Association, more than a third of people say their stress levels skyrocket during the holidays. Some of the most common stressors include a lack of time, lack of money, and pressure to create the perfect season.
If you feel like you're dashing from one soiree to the next, it can be hard to find time to enjoy the holidays. Fortunately, there are some ways you can scale back on the merriment while still embracing the magic of the season.
Just say no.
The holiday hustle and bustle can sneak up on you if you accept every invitation and try to make every wish come true. Unless a party, gift, or trip is truly worth your time and resources, pass on it this year.
Create a budget
.
Before you run ragged buying all the things this holiday season, set
a budget and stick to it. Determine how much you can spend on gifts, party supplies, and holiday travel.
Stay realistic.
You don't have to pull off the perfect holiday feast or try to outdo yourself from last year. Accept that your pie crust may burn, and you may not find that perfect gift for a loved one.
Stick with your healthy habits.
Don't let the holidays become a free-for-all. Overindulging in the hot buttered rum or fresh-baked snickerdoodles will only add to your stress. Make sure you eat nutritious foods, exercise regularly, and get plenty of sleep.
Take some time for yourself.
When your children are nestled all snug in their beds, do something you enjoy. Relax with a cup of eggnog and a holiday movie or sink into a warm tub with a holiday bath bomb.
Downsize your décor.
If you typically trim your house in lights and garlands galore, consider paring back this year. It's not Grinch-y if it helps you feel happier and calmer.
Plan ahead.
An easy way to manage the holiday hustle and bustle is to prepare for it. Are you hosting a party at home or for your kid's class? Make a list of what you need to buy and when to have everything ready. Schedule time for shopping, cleaning, decorating, and baking. This can help eliminate the stress of scrambling at the last minute.
Delegate.
Don't feel like you need to do it all this holiday season. Enlist your kids to help in the kitchen with baking cookies and tap your partner to wrap presents or run to the store for supplies and ingredients.
Get some fresh air.
Walking around the block or sitting outside in solitude can help relieve stress. It gives you time to reflect on the cheer, wonder, and joy of the season.
Give yourself (and others) some grace.
When you accept that things may not go exactly as planned and the season may be a bit chaotic, you open yourself up to enjoying all the little things. Be kind to yourself and others.
Stress-Busting Bites
Nuts: They help replenish your body's B vitamins, lower your blood pressure, and reduce the stress toll on your ticker.
Oatmeal: When the weather outside is frightful, tuck into a cozy bowl of oatmeal. Complex carbs like oatmeal help your brain generate the de-stressing neurotransmitter serotonin.
Dark chocolate: Nibbling on an average-size bar can help lower your fight-or-flight hormone levels. Choose chocolate that's at least 70% cocoa to get the most benefits.

Tea: Sipping an herbal tea like ginger, peppermint, or chamomile can lower cortisol levels and help you de-stress quickly.

Spinach: This magnesium-rich veggie helps regulate cortisol and blood pressure. Like other dark, leafy green vegetables, it contains folate, which promotes dopamine synthesis in the brain. Prepare a hearty spinach salad or blend some in a fruit smoothie to maintain a sense of calm.