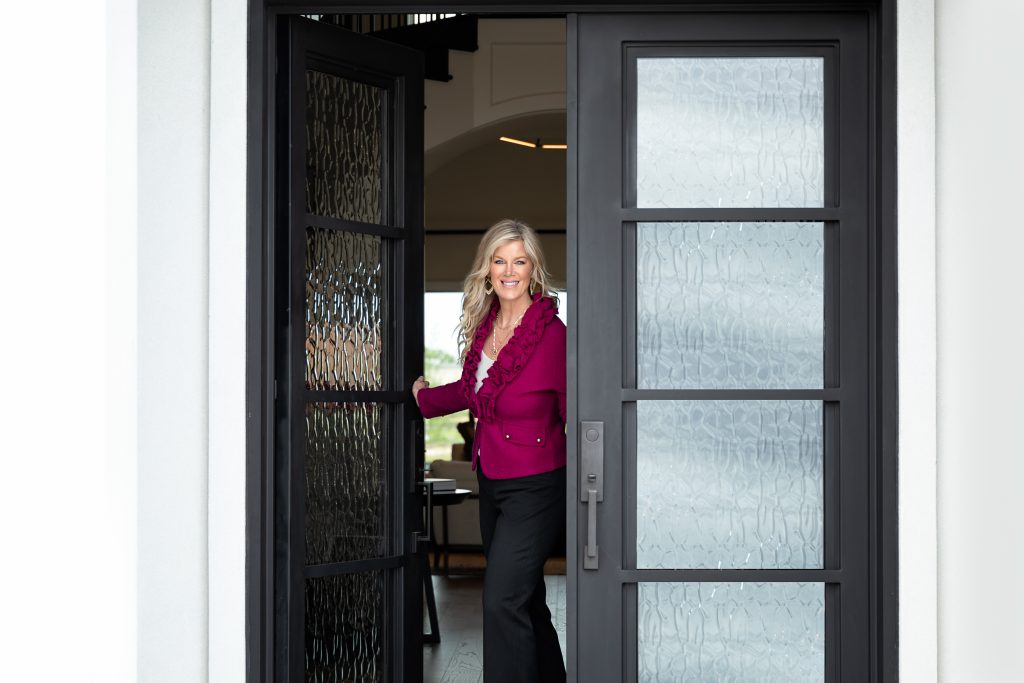 BY ALLISON MYERS | PHOTO BY PENNYWHISTLE PHOTOGRAPHY
Lisa Wiggins bought her first house as a junior in college, and her interest in real estate was immediately piqued. She started by slowly wading into the world of new construction, and then she learned about the listing side. Her background in sales primed her for a career in real estate. When one of her best friends, a top agent in Austin, encouraged her to give it a try, it was a no-brainer.
Her first year in the industry, Lisa received an award for being the newest agent with the most home sales, and she has won numerous awards since then. With her expansive knowledge of all things real estate, this has earned her the Premier Elite Realtor status out of approximately 1,000 agents with Coldwell Banker Apex, which makes her a perfect fit for the nation's No. 1 female-owned Coldwell Banker team.
Lisa attributes part of her success to the entrepreneurial environment in which she grew up. Her family owned a variety of businesses, and Lisa learned the value of hard work early on. She took her first job at 14. Lisa said, "I have a huge work ethic, and competing against other offers in this market is fun for me."
Lisa recalled one recent victory she's especially proud of where she helped one buyer get their offer chosen out of 50 offers, and it wasn't even the highest offer. She also helped one of her sellers get their home show-ready, and after being on the market for only two days, they had multiple offers and ended up making history as the highest-selling home ever in that master-planned community. Out of almost 2,400 homes in that community, they sold for the highest dollar per square foot.
The best advice she ever received is, "What you put in is what you get out," and by putting in 110% of herself, she's reaped the benefits. She's also guided by her mantra, Philippians 2:3-4, which says, "…Value others above yourselves, not looking to your own interests but each of you to the interests of others."
Lisa has served more than 300 buyers and sellers, and it's a thrill every time she tells her clients their offer was accepted or that she got them an extra $100,000 on their listing. Every transaction represents a connection and memory she looks back on fondly, she said, and she's honored to help people navigate what is likely the largest purchase and decision of their lifetime.
For this reason, Lisa enjoys working with first-time homebuyers who don't realize the first steps to purchasing. She's also partial to buyers purchasing new construction, as she believes both of these buyer groups need someone knowledgeable and trustworthy on their side in this ultra-competitive market. Lisa looks forward to expanding her team soon and helping even more clients put their home on the market or find their dream home.
Contact
2201 Spinks Road, Suite 165
Flower Mound, Texas 75022
(469) 758-7900
[email protected]
WigginsRealtyGroup.com