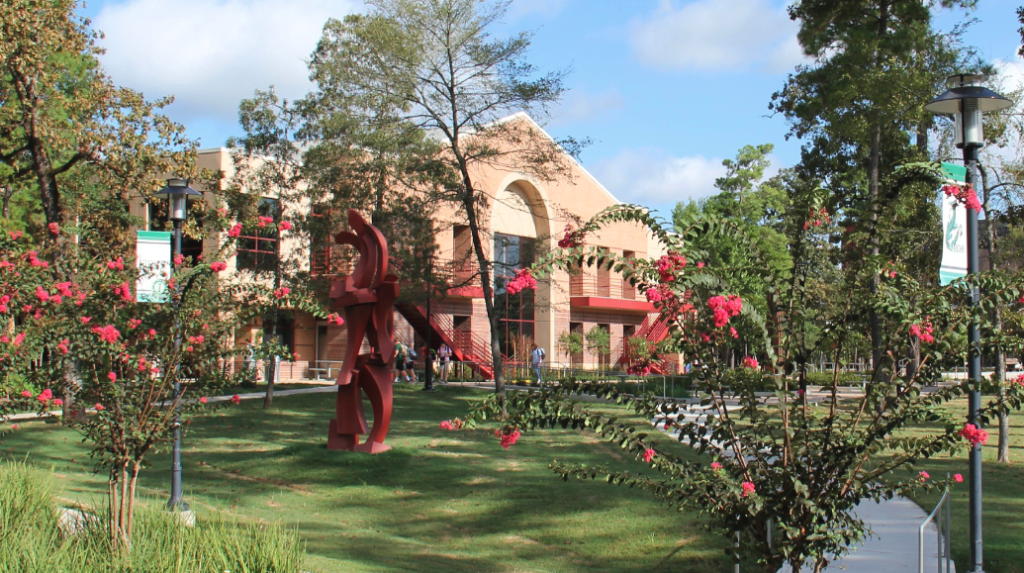 By Annette Brooks | Photos by Karen McConaughey
---
More parents are considering a private education for their children, seeking smaller class sizes, lower student-to-teacher ratios, more individualized learning, and an environment that embraces parental participation and communication. Knowing few other decisions will have a greater impact on their child's future and forming the person they will become, parents in the Greater Woodlands area choose The John Cooper School.
Award-winning Private School Right in Your Community
Thrilled with The John Cooper School, parents voted it The Best Private School in The Woodlands.
Head of School, Dr. Stephen Popp, and the entire staff thank parents for their public show of loyalty, voting The John Cooper School the Best Of in The Woodlands, but their focus isn't on winning accolades and recognitions. Their purpose is to create and maintain an inclusive, collaborative environment that inspires curiosity where students thrive and become critical thinkers, effective communicators, responsible citizens and leaders, and lifetime learners. From this, awards are a natural result.
Winning a coveted Best Of Living Magazine Readers' Choice award is only one of the 2022 recognitions bestowed upon the school. Niche, a leader in K-12 school rankings, ranked it:
#1 Best Private Schools in The Woodlands
#1 Best High Schools for STEM in Montgomery County
#2 Best High Schools for STEM in the Houston Area
#2 Best Private High Schools in the Houston Area
#4 Best College Prep Private High Schools in Texas
#5 Best Private K-12 Schools in Texas
#6 Best Private High Schools in Texas
Visit Niche.com/k12/the-john-cooper-school-the-woodlands-tx/rankings/ for more John Cooper School rankings.
Whole Child Experience
Accredited by the Independent Schools Association of the Southwest (ISAS) and a member of The National Association of Independent Schools (NAIS), The John Cooper School has everything you would expect in a top-rated private college-preparatory school with high academic standards.
An 11-to-1 student-to-teacher ratio is enhanced by a dedicated team of teachers specialized in their fields with an average of 15+ years of experience. Seventy percent have advanced degrees. The school offers 21 AP courses, a rich academic curriculum, robust athletics and fine arts programs, and engaging community service opportunities for a well-rounded student experience. The strong STEM program is taught in a newer math and science building with an award-winning design. "The entire building is a classroom which fosters the exchange of knowledge, collaboration, and learning," Dr. Popp says.
But the school goes far beyond simply checking off these boxes. At the root of it all is their whole child experience philosophy, which permeates through every class and activity. This is what makes The John Cooper School truly remarkable.
Diverse Student Body
The John Cooper School is where children of all ethnicities and backgrounds can flourish. The diverse student body is comprised of students from around the world representing more than 40 different countries on campus.
"Different opinions, experiences, and thoughts help foster an open, communicative, intellectual environment," Dr. Popp says.
Expanded Learning Opportunities
Before the pandemic hit and remote classes became a norm, The John Cooper School offered online courses that enhance the already robust curriculum. Partnering with Global Online Academy (GOA), a nonprofit consortium of leading independent schools from around the world, the school offers additional courses online that help students expand their knowledge and opportunities. These for-credit classes are included in the tuition during the school year.
"Partnering with GOA has been a great success and gives our students more opportunities to learn. For example, if your child is interested in learning more about cyber security, they can enroll in a GOA course on the subject and get credit for it as part of their GPA at Cooper," Dr. Popp explains.
Deeply Rooted in The Woodlands
George Mitchell envisioned an independent school of the highest caliber as part of the community when he founded The Woodlands in 1974. In 1988, The John Cooper School turned this vision into reality for the planned community.
Mission-Driven
The John Cooper School is committed to offering a challenging education in a caring environment to a diverse group of select students, enabling them to become critical thinkers, effective communicators, responsible citizens and leaders, and lifetime learners.
More About The John Cooper School
Independent, college-preparatory, nonsectarian, coeducational day school

Pre-kindergarten through 12th grade, approximately 1,300 students

Beautiful 43-acre campus designed with intentionality

$30 million in campus updates in the last five years

100% of graduates attend college, 1343/30 mean SAT and ACT scores

College counseling services with four full-time counselors

Parental involvement welcomed and encouraged
Call for more information and to obtain an open house schedule.
---
CONTACT
1 John Cooper Drive
The Woodlands, Texas 77381
(281) 367-0900
JohnCooper.org