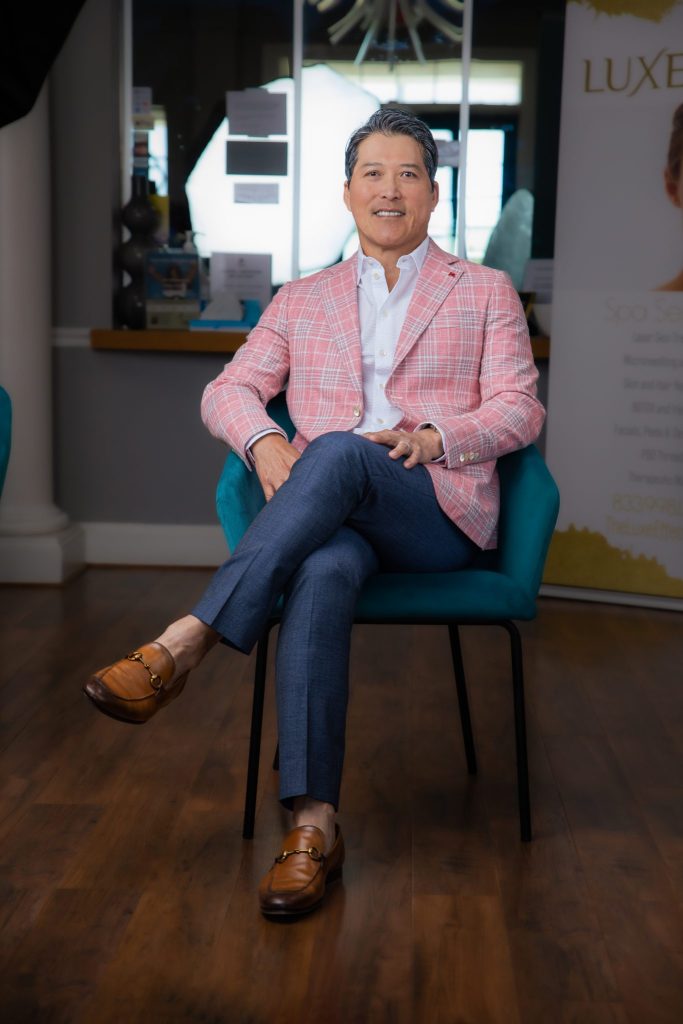 By
Sandy Lowe
| Photos by
Candor Pictures
---
It's that time of year again. School is starting. We're all saying goodbye to long summer days and preparing to resume more regular routines. If you have school-age children, you're no doubt making sure they have the needed supplies, clothing, and immunizations. But what about you?
There's no better time to focus on your health than back-to-school time. Routines and schedules tend to relax over the summer. Often, we've neglected our healthy diets or exposed our skin to the severe Texas weather. And when the kids go back to school, they may bring home a variety of infections. Let Dr. Quyen Trinh and his team help you address all these issues and more, with their caring and holistic approach to good health.
Mason Park Medical Clinic (MPMC) has been honored to serve the Katy/Fulshear community for almost 30 years. As a board certified family physician, Dr. Trinh takes a more comprehensive approach, looking beyond symptoms to address how lifestyle and environmental factors may have a negative impact on your well-being.
Numerous awards highlight the outstanding work of the MPMC team and Dr. Trinh. Their latest include being voted by Living readers as Best Family Practice/Doctor Group and Best Weight Loss. Their medical spa, LUXE Medical Aesthetics, won Best Med Spa and Best Laser Hair Removal in the Katy/Fulshear area. The whole staff at Mason Park Medical Clinic, including Jenny Phan, PA-C, Rumesa Majid, PA-C, Alexandria Enoch, FNP-C and Vanessa Robalino, PA-C, is dedicated to helping you thrive.
MPMC's newest service to address preventative care is their weight-loss program. The program begins with a physical assessment and body composition analysis, which may also include weight-loss focused blood tests. The weight-loss program is tailored to fit the patients' goals and health needs. The monthly follow-ups focus on patient progress and satisfaction. Most patients begin to see results within a few weeks.
Excess weight can lead to potentially serious problems including heart disease, stroke, diabetes, some cancers, digestive problems, sleep apnea and more. By helping you address your weight issues, the MPMC team can help you prevent much worse issues.
Here's what one weight-loss patient had to say: "It's great to work with a provider who is just as motivated and excited about my weight-loss journey as I am. I've lost 13 pounds in my first month, I feel great and look forward to continuing this program alongside such a welcoming provider and
medical office."
When you're taking care of your medical needs and you feel great, you want to look great. LUXE Medical Aesthetics has all the services you need. Dr. Trinh's wife, Angela Trinh and her experienced team will help you cultivate confidence through advanced treatments paired with exceptional service. LUXE Medical Aesthetics offers a wide variety of services purposefully curated to meet the unique needs of each client, regardless of skin types or age. From acne to anti-aging, our experienced staff is here to guide you through a personalized treatment plan based on your individual goals.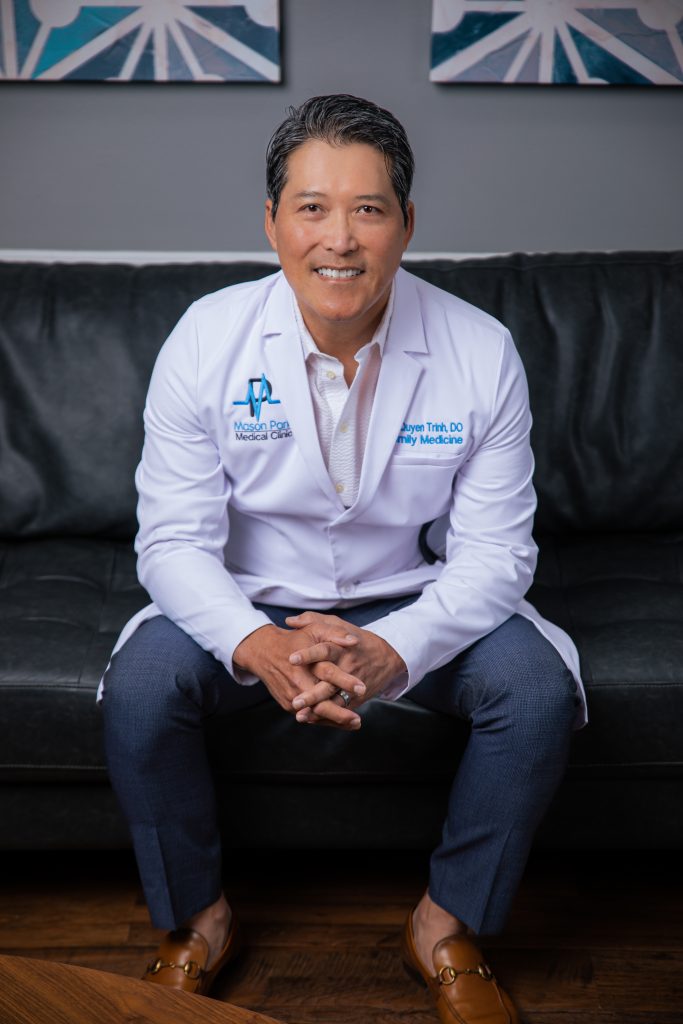 Here's what one client had to say: "I've been coming here for almost a year now but Jaqueline literally saved my skin! I've had acne for many years and sometimes it really got out of control. Jaqueline helped me change my whole skincare routine to what fits best for my needs. I've been coming in for monthly facials and treatments and it's definitely a work in progress, but I'm finally confident in my skin."
Back-to-school expenses may have you feeling pinched in the pocketbook, but LUXE Medical Aesthetics has a variety of money-saving opportunities you can access right on the website. As a member of one of LUXE's club options, you can give your skin the luxurious care it needs without stressing your budget. You can choose from VIP LUXE Loyalty, Luminous LUXE, or LUXE QT programs depending on your needs.
As a part of MPMC, the LUXE Medical Aesthetics philosophy relies on the body's amazing ability to heal itself. As we age, it becomes harder for the body to recover naturally. In our day and age of technological advances, researchers have discovered new ways to help the body along with this process. Regenerative treatments at LUXE Medical Aesthetics assist in repairing and replacing damaged tissues. Rather than masking pain or illness, it focuses on restoring normal function within
the body.
Many other services are offered at LUXE Medical Aesthetics, including injectables, facials, micro-needling, PRP treatments, chemical peels, laser hair reduction, laser vein therapy, hair rejuvenation, massage therapy and more.
Many of these are minimally invasive, non-surgical procedures and treatments which can be performed in as little as 30 minutes.
Certifications and Recent Awards
Board certified in family medicine

Certified by American Academy of Facial Esthetics

Recognized by NCQA (National Committee in Quality Assurance) in diabetes management/care and hypertension management/care

Texas Top Doc Recipient 2021, 2022

Awarded Top Doctor 2021, 2022 by Texas Magazine

TX Top Doc Recipient 2020,2021, 2022, 2023 "USA Top Docs"

Named America's Best Doctors 2021, 2022

Voted Best Sleep Doctor/Specialist in Living Magazine's Readers' Choice awards 2021, 2022

Voted Best Family Practice in Living Magazine's Readers' Choice awards 2022, 2023

Voted Best Medical Spa in Living Magazine's Readers' Choice awards 2022, 2023

Voted Best Laser Hair Removal Living Magazine's Readers' Choice awards 2023

Voted Best Weight Loss in Living Magazine's Readers' Choice awards, 2023
---
CONTACT
Mason Park Medical Clinic
21770 Kingsland Boulevard
Katy, Texas 77450
(281) 646-0740
MasonParkMedical.com
LUXE Medical Aesthetics
Located inside MPMC
(833) 998-LUXE (5893)
TheLuxeEffect.com