If you're one of the many who travels elsewhere for Thanksgiving, don't risk bringing an extra bird—do your part by whipping up some take-along sides that'll be sure to fly off the table, and delight your host too

---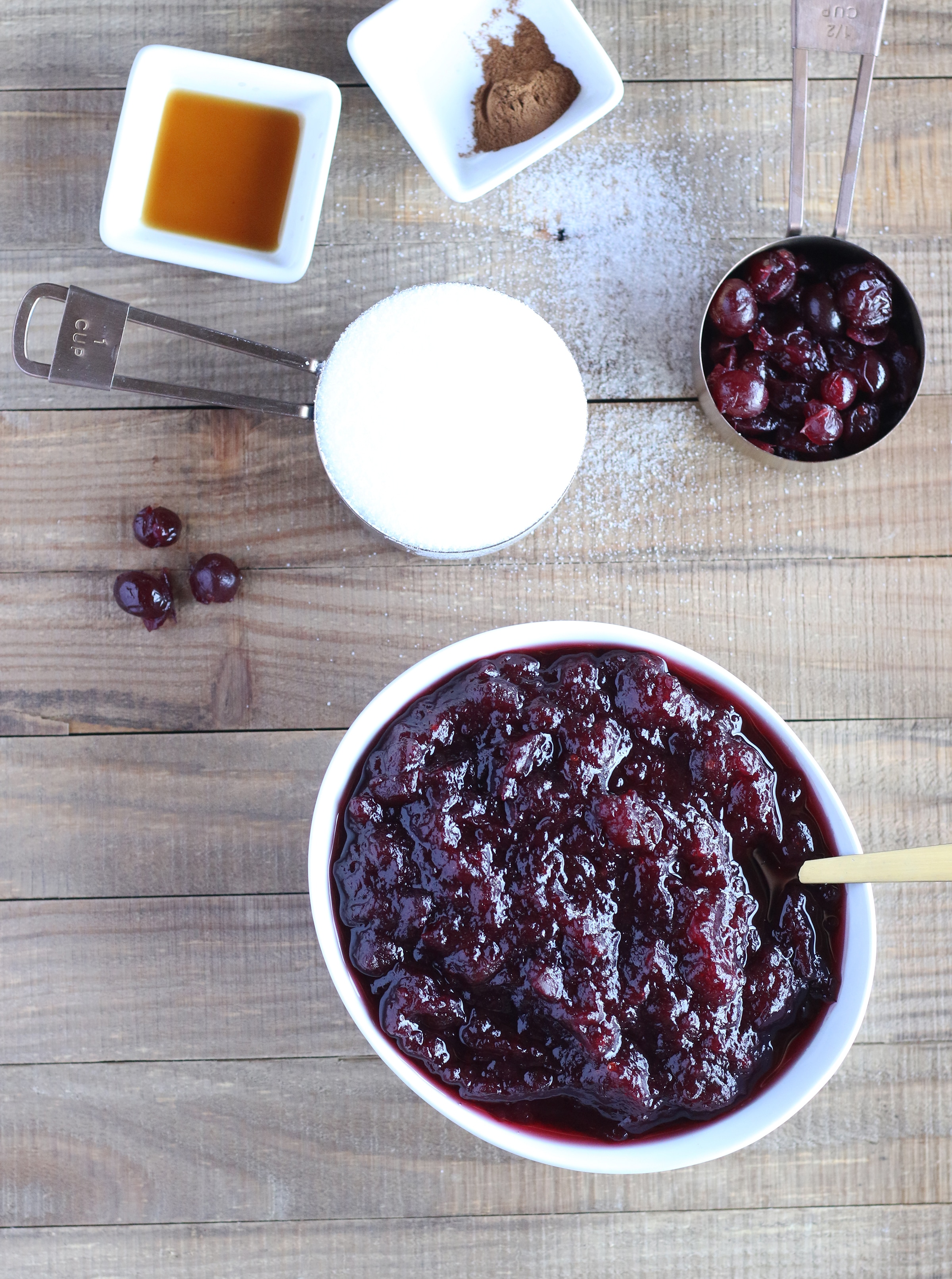 Whole Berry

Cranberry Sauce
Makes: 8-12 servings | Time: 20 min + cool
Ingredients

1 cup sugar
½ cup water
12 oz. frozen cranberries
¼ tsp. ground cinnamon
½ tsp. vanilla
Directions: Combine sugar and water in medium saucepan and bring to boil. Add cranberries and cinnamon and return to boil. Reduce heat to low then simmer 10 to 12 minutes or until mixture begins to thicken, stirring occasionally. Remove from heat once the sauce has reached ideal consistency. Stir in vanilla and let cool. Serve cold or at room temperature.
TIPS AND TRICKS
Provide small ramekins for your guests so they can keep the cranberry sauce on the side as desired or Garnish with grated orange peel or fresh mint leaves to give your sauce a fresh look and spicy flavor.
---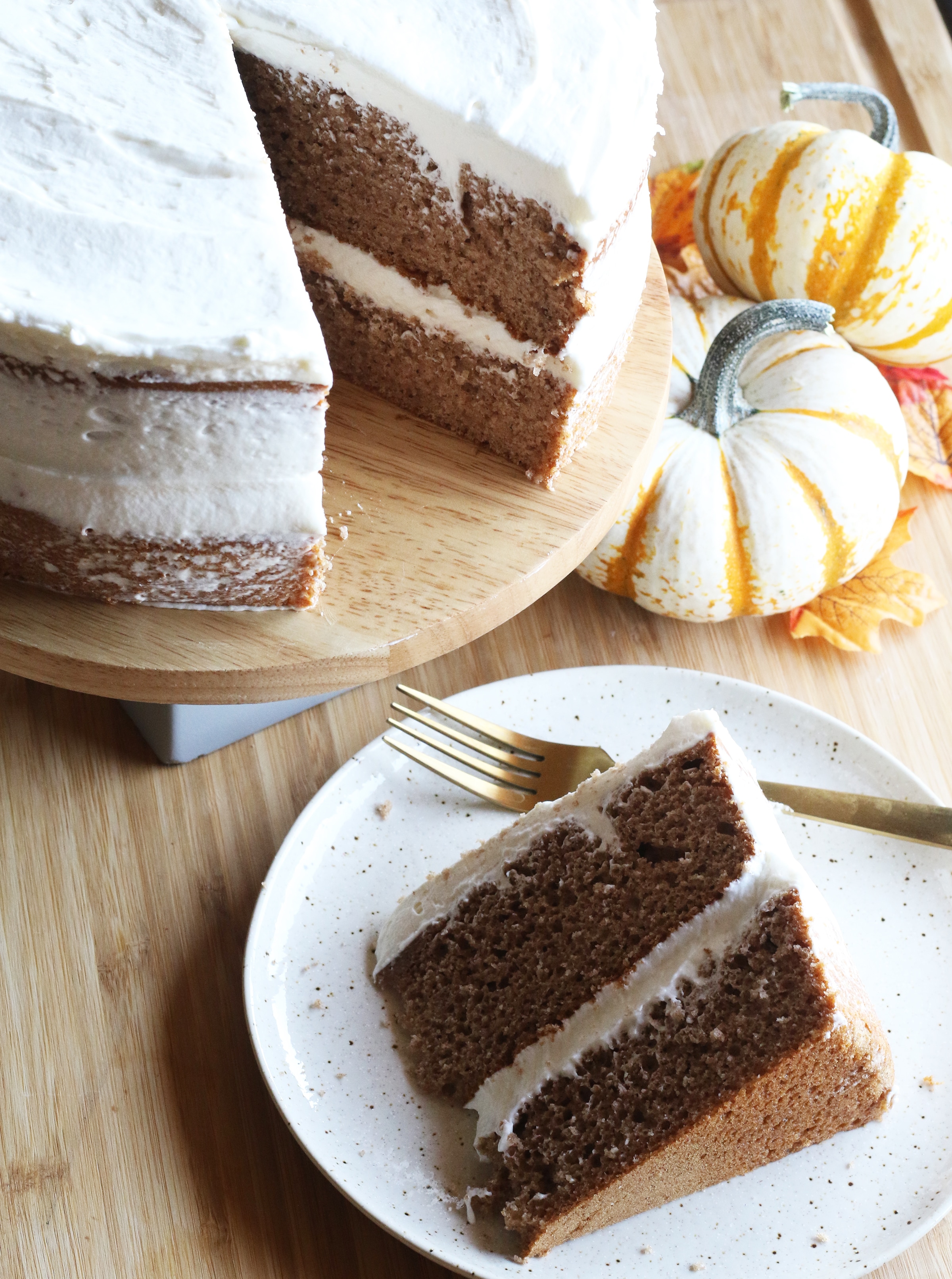 Semi-Homemade

Pumpkin

Spice Cake
with Cream Cheese Frosting
Makes: 1 cake | Time: About 1 hour
Ingredients for the Cake

1 box spice cake mix
15 oz. can pumpkin puree, not pumpkin pie mix
3 eggs
1 tsp. cinnamon
1 tsp. vanilla
Directions: Preheat oven to 350˚F. Spray a bundt pan, sheet pan, or two 8-inch round pans with nonstick spray. In a large mixing bowl, beat cake mix, pumpkin puree, eggs, cinnamon, and vanilla. Pour into prepared pan(s). Cooking times will vary—follow box instructions. Bake until toothpick comes out clean. Allow cake to cool slightly then invert on cooling rack to cool completely. Prepare frosting while cake cools.
Ingredients for the Frosting
½ cup butter, room temperature
8 oz. block of cream cheese, room temperature
4 cups powdered sugar
1 tsp. vanilla
1 Tbsp. milk
Directions: Beat butter and cream cheese together. Mix in powdered sugar 1 cup at a time until combined into frosting. Beat in vanilla and milk. Add in more milk, a teaspoon at a time, if frosting is too thick. Add in more powdered sugar, ¼ cup at a time, if frosting is too thin.
Frost cake generously with cream cheese icing and serve. (For a two-layer cake, double the frosting recipe.)
TIPS AND TRICKS
For a "semi-naked" cake, run the flat side of a butter knife or cake scraper around the outside of your frosted cake, removing excess frosting. Don't worry about it being perfect, naked cakes are meant to be rustic!
---

Stovetop Macaroni and Cheese
Ingredients
12 oz. large elbow noodles
1½ cups whole milk
2 Tbsp. flour
2 cups freshly grated extra sharp cheddar
2 cups freshly grated medium sharp cheddar
1 cup freshly grated Gruyere
1 tsp. pepper
¾ tsp. salt
Directions: Bring 4 quarts of salted water to a boil in a large pot. Add pasta and cook according to package. Drain, rinse with cool water, return to pot and set aside. Place 1 cup of milk in a medium saucepan and warm over medium heat. While milk is warming, combine ½ cup of milk and 2 tablespoons of flour in a small bowl, making sure there are no lumps. Once milk begins to steam, add in mixture from small bowl. Whisk continuously until the mixture thickens, about 2 minutes. Turn heat to low and begin to add in cheese one cup at a time, letting cheese melt into sauce before adding more. Once all cheese is combined, add salt and pepper. Adjust to taste. Pour cheese sauce over cooked noodles and combine.
TIPS AND TRICKS
This macaroni and cheese can easily be finished under the broiler as well. Turn broiler on high, spray any size baking pan with cooking spray, transfer desired amount of finished macaroni into baking pan, and cover with grated cheese of your choice. Broil for 2 to 4 minutes, checking continuously.
---
Photos & Food by

Melissa tate
Melissa is a freelance food writer with a passion for hospitality and home cooked meals. Along with writing, she helps her husband run their working ranch and event venue in Rockwall, Texas. To follow her cooking and ranching adventures visit MelissaTateTX.com or find her on Instagram at @melissatatetx