Christi Beca
Flower Mound Women in Business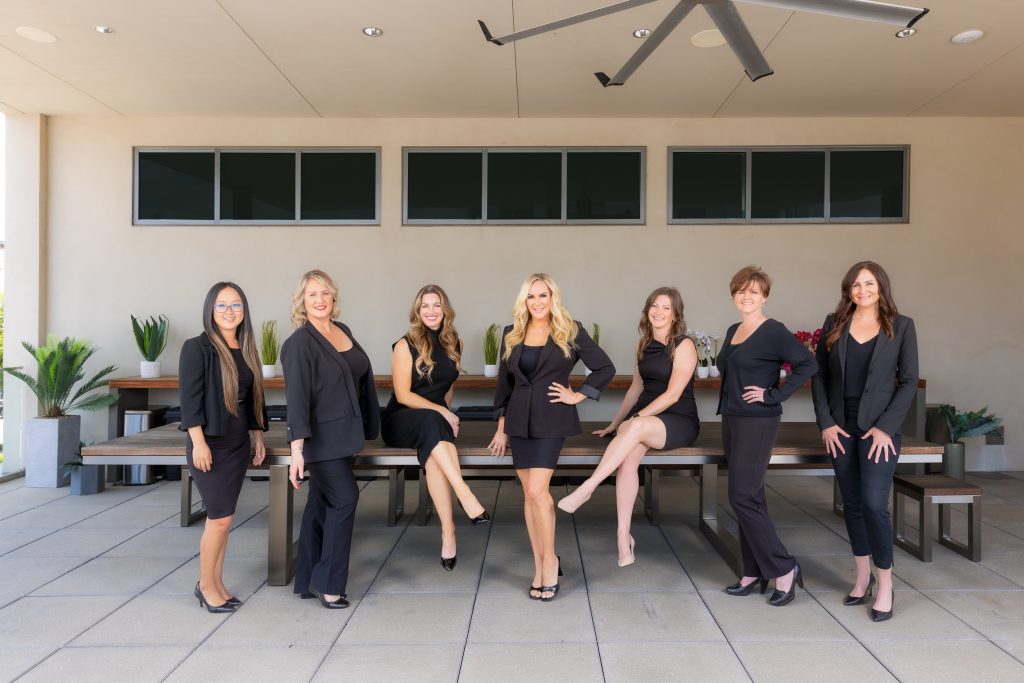 By
Sandy Lowe
|
Photo by
Kenny Richard Photography
| Photo Location:
The Results Center by Tony Jeary
---
After a devastating divorce, broke, homeless, and with two children to support, Christi Beca wondered what her next act could be. While living with her parents, she acquired her real estate license and became the second-generation Realtor in her family.
For the past decade, Christi has led a highly successful real estate team in the Flower Mound area and has personally sold over $100 million in real estate. She believes everyone deserves the opportunity of home ownership. Among her numerous accolades is the prestigious 2023 RP Top Producers Award, given to only the top 1% of real estate professionals in North Texas.
Christi prayed that if God would get her through her struggles, she would forever "pay it forward." Flower Mound Women in Business is the concrete result of that promise.
Flower Mound Women in Business (FMWIB) began as a Facebook group in 2015 and became a nonprofit organization in February 2020. The group has grown to over 4,000 members. But there's even more to FMWIB.
FMWIB gives back in three ways to the community: Women's Business Advancement Grants, Guidance Through the Gap, and Community Involvement.
Through Community Involvement the group raises funds for nonprofits. Their Red Carpet Gala in February raised almost $13,000 for Arms of Hope.
FMWIB empowers women in business through the Women's Business Advancement Grants. These financial grants give women a chance to start or grow their own business alongside mentors to help.
Many women coming out of abusive homes cannot qualify for government assistance and cannot survive on their own. These women need immediate help for basic necessities. Guidance Through the Gap provides resources and financial assistance and partners with sister charities like Arms of Hope and Refuge for Women to help.
"This organization could not run without our board," Christi says. "They are instrumental, amazing and help further our mission and vision."
Christi serves as founder/CEO of the board.
Amanda Bennett, vice president of FMWIB, has had a health and wellness business with Arbonne International for the past 12 years. She also works as a personal trainer for young athletes.She has a passion to help people become the best version of themselves through nutrition and fitness. As a senior in high school, Amanda joined the Miss Teen Iowa pageant on a whim and was crowned Runner Up.
Angie Birge, serves as director of events for FMWIB. She has been a mortgage lender for over 23years and believes in helping families become homeowners. She joined FMWIB because of their community involvement and because of the heart the organization has for helping others. She credits FMWIB for giving her the opportunity to meet some amazing people and truly give back where it's needed.
Director of Membership Laura Black owns Clink Wine Bar + Bites, located in Lakeside. The wine bar serves 45 wines by the glass, has four beers on tap, and offers other seasonal selections along with a large food menu. New brunch offerings are available Saturday and Sunday from 10 AM to 2 PM. Laura swam competitively for many years, and the water continues to be her happy place.
Kristin Clark, FMWIB secretary, founded College Planning Untangled, helping young people get excited about a career path and guiding them to the right education to achieve their goal. They specialize in helping kids increase confidence and build a life that will make them happy. Narrowing career ideas also helps families save on education costs.
Director of Charities Brittney Howard joined FMWIB to be a part of an amazing group of women that truly care about making an impact in their community.
She owns an independent insurance agency, Howard Insurance Team. She started the agency so that she could control her schedule in order to be present for her children and to build relationships with customers while helping them find the best insurance options for their situation.
Lois Kim is the community liaison for FMWIB. After hearing Christi Beca's story and going through an abusive marriage herself, she was eager to find a place where she could empower women and help provide guidance. She works as a financial professional with New York Life. Because she is a former teacher, she brings a different perspective to her work. She tries to educate clients the way she wishes she had been educated in using her finances.
Kelly Walling is a lawyer and general counsel for FMWIB. She fell in love with her profession by following her father around his office and the courthouse as a youngster. Her passion for her work allows her to be a powerful and highly effective advocate for her clients in divorce and family law and probate cases. Her practice is Caperton Walling Law Firm, PLLC.
Rebecca Yates is chief financial officer for FMWIB. She started her business with the encouragement of FMWIB members and now helps others do the same. Her company, Ironwood Bookkeeping, provides support to over 100 small businesses with bookkeeping services including coding, bank reconciliations, sales tax filings, payroll and bill pay. Their work goes through a rigorous audit process to ensure it is both accurate and precise.
One of the projects Christi is most proud of is the saving of the local pumpkin patch. Jan Balekian had been running the event for many years. But as the 2022 fall season rolled around, Jan could not find enough help. She posted on Facebook that the event would not open.
Christi saw the post. She'd been taking her children to the pumpkin patch all their lives and couldn't bear to think of it going out of existence. So, she created a social media campaign and over 400 people applied to work. From FMWIB efforts grew national attention and over 150,000 people were in attendance.
Because of the foresight of this group of leading women, FMWIB impacts the community, empowering and connecting women and leading by example to the achievement of success.
Our Mission
Women entrepreneurs making an impact in our community, by connecting and empowering women.
Our Vision
To create a safe space for women to succeed.
---
CONTACT
2221 Justin Road
Unit 119–101
Flower Mound, Texas 75028
(214) 566-2196
FMWIB.com
ChristiBecaRealty.com
[email protected]