Texas facts that might sound too unusual to be true—but are
By Brandon Daiker
---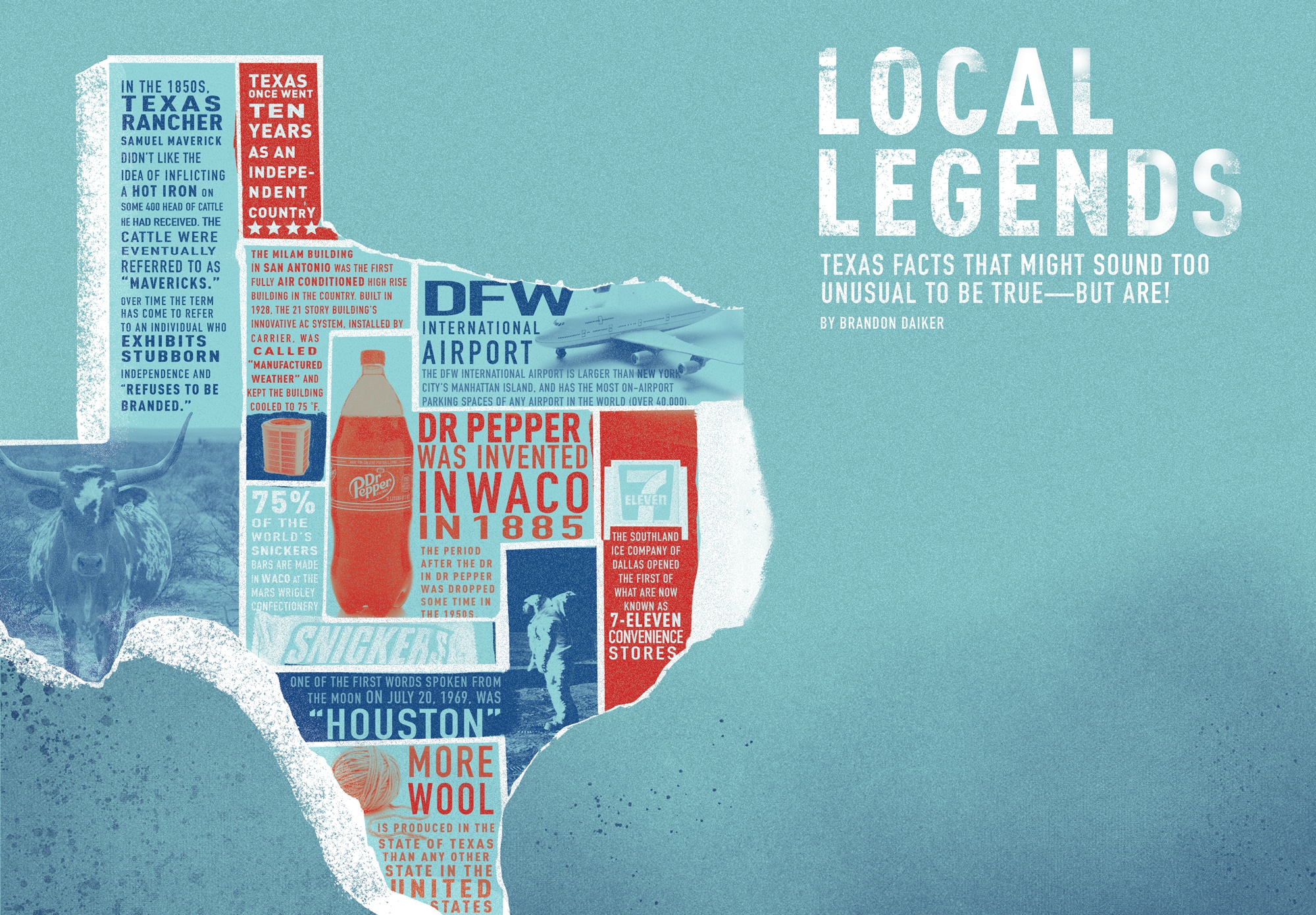 75 percent of the world's Snickers bars are made in Waco at the Mars Wrigley Confectionery.
The Milam Building in San Antonio was the first fully air conditioned high rise building in the country. Built in 1928, the 21 story building's innovative AC system, installed by Carrier, was called "Manufactured Weather" and kept the building cooled to 75 ˚F.
One of the first words spoken from the moon on July 20, 1969, was "Houston."
Dr Pepper was invented in Waco in 1885. The period after the Dr in Dr Pepper was dropped some time in the 1950s.
The DFW International Airport is larger than New York City's Manhattan Island, and has the most on-airport parking spaces of any airport in the world (over 40,000).
The Southland Ice Company of Dallas opened the first of what are now known as 7-Eleven convenience stores.
More wool is produced in the state of Texas than any other state in the United States.
In the 1850s, Texas rancher Samuel Maverick didn't like the idea of inflicting a hot iron on some 400 head of cattle he had received. The cattle were eventually referred to as "mavericks." Over time the term has come to refer to an individual who exhibits stubborn independence and "refuses to be branded."